| | |
| --- | --- |
| File name | GBWA V8.35 |
| Version | 8.35 (latest) |
| Type | MOD APK |
| Size | 33.49 MB |
| Total downloads | 4,000,000+ |
| OS requirement | Android 4.0 or above |
| Developer | Omar (Atnfas Hoak) |
| Last update | 23 hours ago |
GBWhatsApp is the best-modded version of WhatsApp available on the internet so far. This app comes with some extra features, that aren't available in the official WhatsApp. Download GBWhatsApp version 8.35 from the link given below and enjoy the features.
GBWhatsApp is a heavily tweaked application, that mainly focused on user privacy, like the ability to hide blue tick, last seen, hide chat using patterns, and many more settings. Moreover, in term of customization, you can customize GBWhatsApp with your favorite color.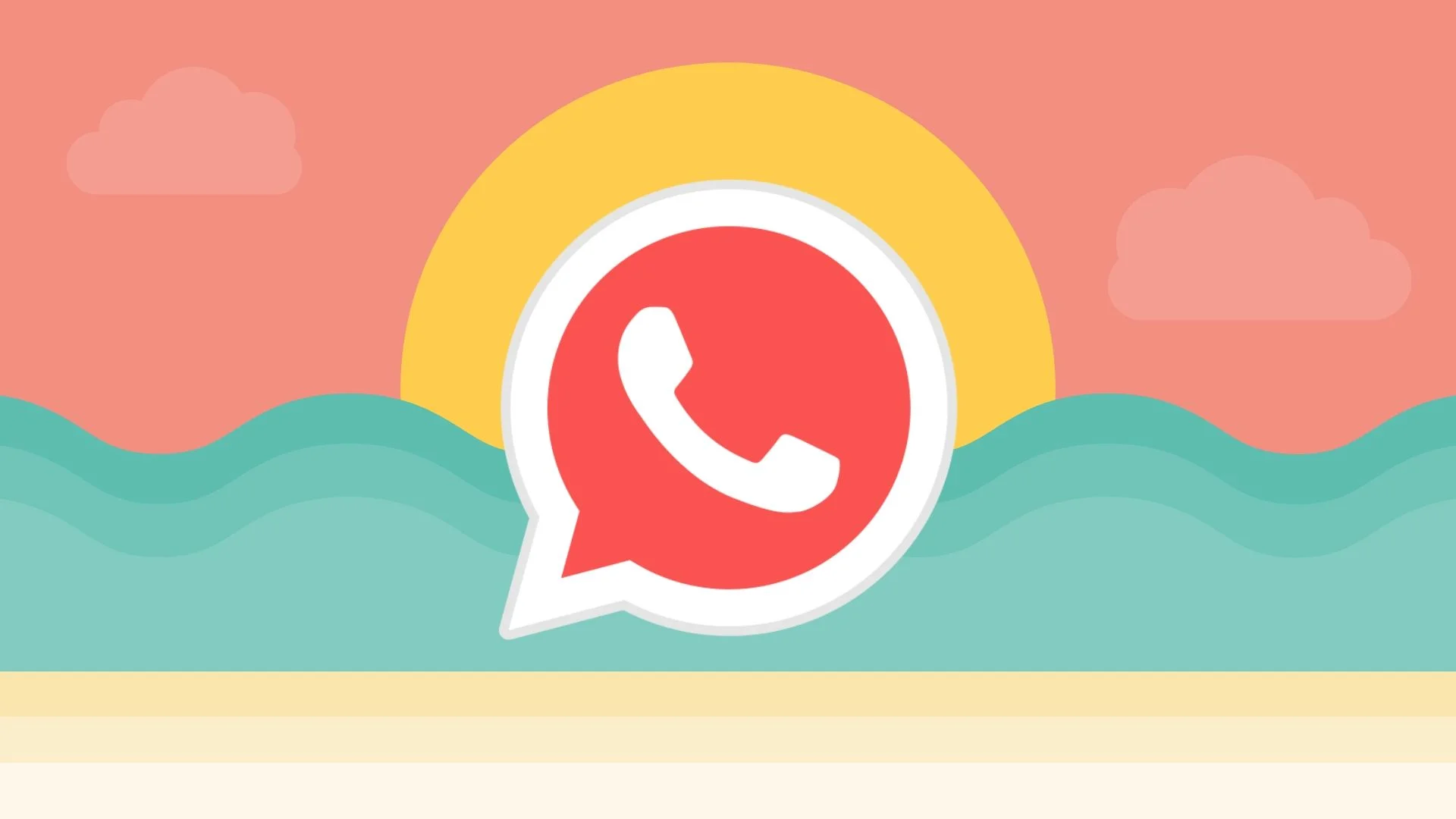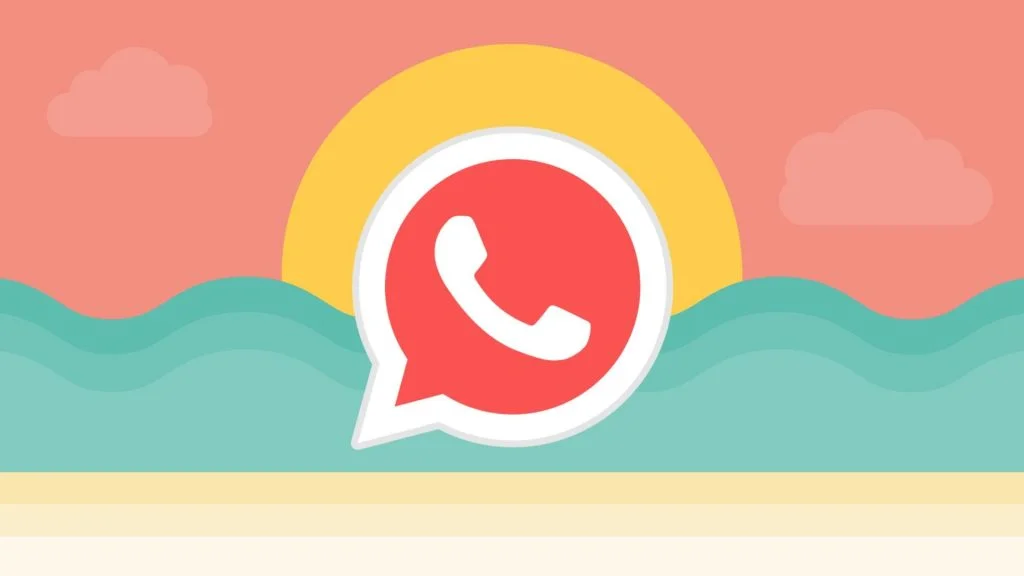 Not only that, you can even use two WhatsApp in a device using GBWhatsApp app. Check out the full features below before downloading GB WhatsApp.
Note: Since this is not an official WhatsApp application, Droidfeats won't guarantee you for your data privacy. All the tutorials, mods, roots, hacks, and tricks mentioned on our site belong to the respective developers. We are not responsible if anything goes wrong with your device. Use it at your own risk.
GBWhatsApp features
Privacy mode: You have permission to hide the last seen, and even you can disable blue tick of seen messages.
DND mode: In case you want to shut down your WhatsApp for a while, you can use the Do Not Disturb mode feature. Your GBWhatsApp will keep sleeping unless you turn this mode off manually.
Media mod: Unlike the official WhatsApp, this app doesn't have a limitation for media files. You can send 50+ images at once in a chat, and instead of 30-second media status, you can even post a 5 minutes video on your status. Moreover, you can send up to 30 MB video files.
No compression in a picture: Generally, WhatsApp compresses any image that you send to someone which destroys the quality of an image. But this limitation is no more in the GBWhatsApp. Using this app, you can send high-quality images to your friends.
Revoked messages: You can see all the messages sent to you by senders even if he/she delete it for everyone.
Auto reply: Just like WhatsApp Business, this app also lets you set the auto-reply to people whoever text you. This feature will help you when you are in offline mode. You can set an offline message, whatever you want.
Support calls: Even though GB Whatsapp APK is modded, you can use the voice call as well as video call feature.
Extended status: Normally, WhatsApp permits you to write 139 characters in a status. If you write more then that, it won't be visible. But GBWhatsApp removed this limitation and extended the character count to 250. So you can write long quotes on your status.
Miscs: You can copy your friends status text to the clipboard. Also, you can send messages to an unsaved number.
And many more features to say. We just mentioned some key features; rest, discover yourself using the GBWhatsApp APK given below.
Note: We do not recommend this app. We are sharing this app for education and fun purpose only. We are not responsible if the developer team steal your data from your storage.
Download GBWhatsApp APK
As GBWhatsApp is not available on the Google Play Store, you've to download the APK file and install it manually. Download from the link given below, and install it like normal APK:
Previous builds:
GBWhatsApp 6.50 APK (Discontinued)
Other MOD APKS:
HOW TO: Install GBWhatsApp APK
After you download, install it like normal APK allowing Unknowing Source. If you are first time installing an APK file, continue reading below for the instruction.
Download the GBWhatsApp APK from the above-given link on your phone
Then, open the file manager app on your phone.
Now, you need to navigate to the location where you downloaded the APK.
Next, tap on the "<GBWhatsApp APK>" file.
If it is the first time installing an APK on your phone, it would ask permission to install and allow. Grand everything!
Once the installation process is over, there will be an option at the button to open it. Tap to launch the app.
You must follow the on-screen instructions and allow permissions to get GBWhatsApp APK working on your Android device.
GBWhatsApp changelog
Below are the changelogs as per the official source:
GB WhatsApp 8.35 changelog
[Added] Group chats now have a separate tab (Optional)
[Added] Separate Group Tab for Bottom Bar
[Added] Dubai (Arabic) Font
[Improvement] Switch Light/Dark Mode will SAVE your current settings and restore it when switching
[Improvement] Fonts preview
[Fixed] "App Not Installed" error
[Fixed] Fingerprint timeout randomly switches to "Immediately."
[Fixed] Swipe between screens when Swipe Row is enabled
[Fixed] Hide Second Tick
[Fixed] IG Status disappearing
[Fixed] WhatsApp emojis/stickers show in phone gallery
[Fixed] Bottom bar not working in the Urdu language
[Fixed] Group description not clear in Dark Mode
[Fixed] Custom Privacy checkbox not showing in RTL languages
[Fixed] Other bugs
[Misc] Improved (Arabic, Urdu, German, Turkish, Spanish, Russian) Translations
[Note] Returned default UI to Tabs
Known bug: Unread counter flicker when group tab enabled
IMPORTANT (If you got banned before):
Please take a backup of your chats from: (Settings > Chats > Backup Chats)
Uninstall your current WhatsApp application.
Download GBWhatsApp latest version from the above-given link.
Install the APK and verify your number again.
GB WhatsApp 7.25 changelog
New base updated to 2.19.69
Improved Anti-Ban (Fix Temporarily banned problem)
Updated app translation
Added status splitter app to help you share full videos in the status
Added option 5.7 and disable option 5.6 to protect you from getting banned
Added support forum to help you get answers regarding GB WhatsApp
Fixed added Stickers from Google Play apps
Fixed crashing issues while opening the app in some devices
Other fixes
GBWhatsApp 6.70 changelog
[Added] Now You can Add Stickers From PlayStore to any Package
[Added] New Fonts
[Added] New Launcher Icons
[Added] Option to Disable click on Header for Hidden Chats (Mod 6.21)
[Added] Now You can Sort Messages Sent By (Newest/Oldest)
[Added] Confirmation Dialog when Call in Group Chat
[Increased] Pin Chats from 25 to 30
[Fixed] Force Close when Select more than two contacts in Auto Reply/Message Scheduler
[Fixed] Change App Language in Android Oreo and Pie
[Fixed] Showing View Messages sent By when Click on More Contacts in Group Profile
Many More Fixes
GBWhatsApp 6.65 changelog
[New] Base updated to 2.18.327
[Enabled] Stickers
[Super – Exclusive] No more forward tag to opposite person even if you forward
[Exclusive] @MENTION icon on the main screen to easily know where you are tagged
[Exclusively improved] Option to block calls with/without showing the notification.
[Added] New option to select the part message (Mod 1.2.2)
[Enabled] Swipe to reply
[Enabled] Group calls
[Increased] Forward limit for Indian users
[Added] Option to set a duration for revoked message notification (Mod 6.8)
[Added] Themed stickers tab
[Updated] Indonesian language
[Updated] Italian language
[Fixed] Hidden chats showing in calls tab
[Fixed] Square pics
[Fixed] Search in themes
[Fixed] Bugs reported from GBCommunity
Verdict
Its the honor of users to choose what to use. If you want to try the GBWhatsApp features, you can do that, but again, we don't recommend it. You may use it for a while just for fun purpose, but we do not guarantee your account. It may get you a permanent ban from WhatsApp because you are using an unofficial software.
So, rest is upon you! Do share your views on this modded version of WhatsApp in the comment section below!