Periods always give women multiple thoughts and stress. It could be regarding period dates, making plans, body changes, pregnancy, etc. Above all, period irregularities always create a burning question in women. For a few women, to keep track of period dates is a hassle. Nowadays, you can see that there are multiple apps available for almost every purpose. And thus, you can notice that period is not left behind as a taboo. You can now find several Period Tracking Apps available for every phone and device. Apart from the tracking of only fitness, these Apps help in the countdown of your period. Not every woman may find it helpful, but for a few, it is a solution. Isn't it more feasible to have your period calendar on your hands?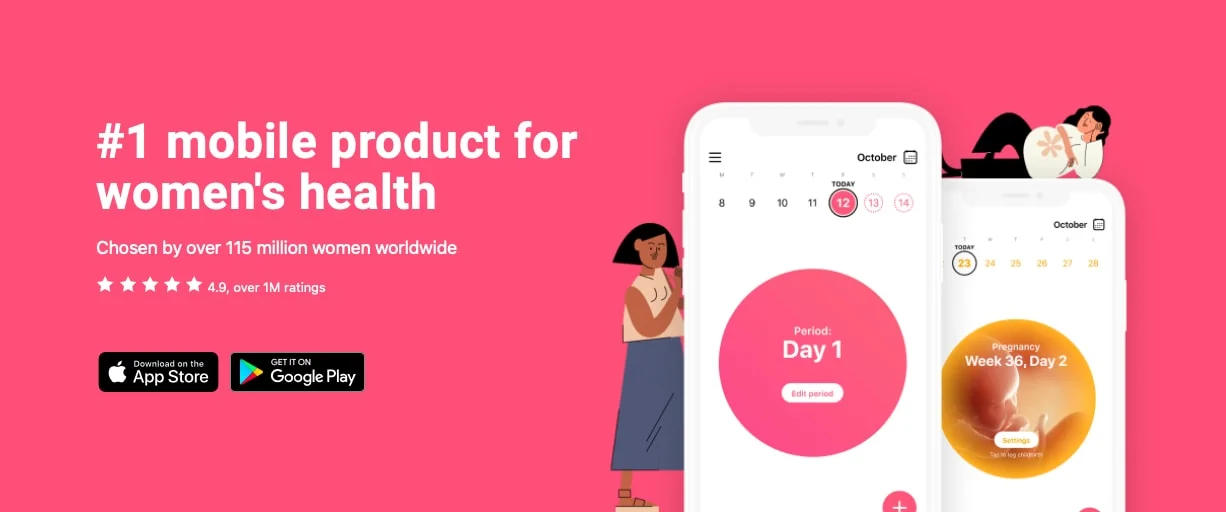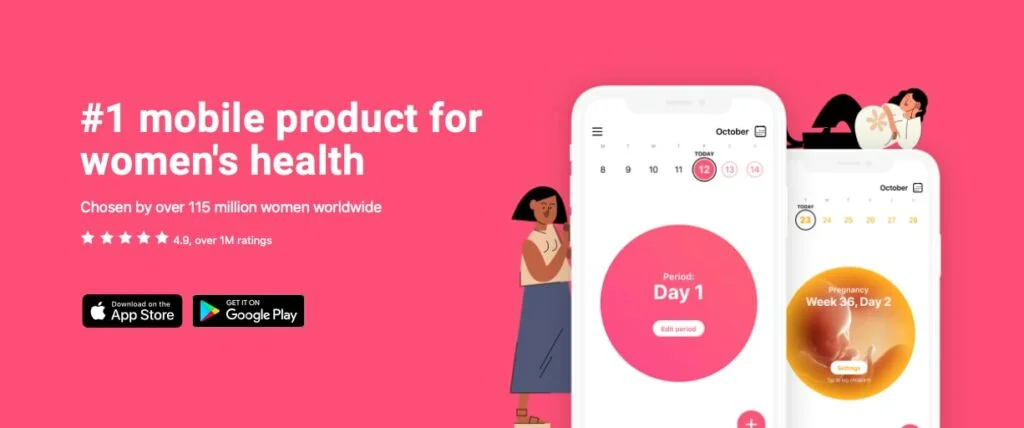 This Period Tracking Apps helps to predict the period dates. To get an approximate accurate date, you need to put in your menstrual cycle. If the cycle is irregular, the tracker may not work accurately. You can also put in symptoms related to your period or any other as applicable in the App. The App will analyze your symptoms and give you a result or maybe a solution. You can also login details like weight, sleeping pattern, sex drive, cramps, fatigue, vaginal discharge, pregnancy test, etc.
As per the App, it will show you the ovulation date and your highest chance of getting pregnant. But it won't be 100% accurate, as your fertility time may vary. To prevent pregnancy, the algorithm of every Tracking App isn't the most reliable one. It just gives you the awareness, as your body may work off-schedule sometimes. But do keep in mind that Period Tracking Apps are not birth control Apps.
See also: Top 20 best Photo Editing apps for Android in 2020 ????
If you feel that there is something wrong with your period symptoms, an appointment with a doctor is always advisable. But if you want a simple way, you can try out these Apps below:
1. Period Tracker Flo. Ovulation Calendar & Pregnancy
Flo is an App that helps to keep track of your feminine health, menstrual cycle, and PMS. You can password protect it. With its customizable period calendar, you can track your period days, ovulation, and cycle. You should log in to the menstruation start and end date in the calendar to get the next date. Also, track your fertility days. It also has a pregnancy calculator and tracker. It has also newly updated to lifestyle and fitness trackers. FLO prepares graphs and gives reminders, too. It also provides you with medical and scientific knowledge, and also allows private discussions. I personally use this Flo App that turned out to be helpful for me.
2. Period Tracker Clue – Ovulation and Cycle Calendar
Clue is an app that helps to predict, manage, and track your menstrual cycle. It also allows you to calculate and track your ovulation and period with the menstrual calendar. It provides you with your health reports, analyzes your cycle, and forecasts your symptoms as well. If you are a teenager, Clue will be a great period tracker as it takes care of your menstrual health.
3. Period Tracker – Period Calendar Ovulation Tracker

Period Tracker keeps a check on your cycles, period, ovulation, and conception. It is very useful if you have irregular periods. It gives you a reminder of your pill and tracks fertility trends. Period Tracker helps you with birth control and also if you want to get pregnant. It will help you lose weight, too, along with tracking of symptoms and intimacy. It stores your data safely with multi-accounts and security.
4. Eve Period Tracker – Love, Sex & Relationships App
Eve is an App that tracks your period with a mix of sex and relationship tips. You can track your period and cycle and also get a cycle horoscope daily. Along with logging sex and symptoms, it also provides you with ovulation and sex tips. It has an epic community for extended discussions.
5. Ovia Fertility: Ovulation & Cycle Tracker
The best feature of Ovia is that you can get your fertility score on a daily basis. Its predictions are known to be accurate and track your overall health. You can get health alerts in real-time and get feedback on the basis of your logged symptoms. It will be most beneficial for women having an irregular period trying to conceive. You can also have discussions in the community anonymously.
6. Ladytimer Ovulation & Period Calendar

Like every period tracker app, Ladytimer also predicts your menstrual cycle. To provide you with accurate ovulation time, it analyzes your available data like mucus, BBT, ovulation tests, etc. It has a Ladycloud for automatic backup and sync and also can share your period calendar. It also has a baby planner with a gender forecast. Ladytimer is more interesting as it has themes to customize your tracker if you want to.
7. Maya – Period, Fertility, Ovulation & Pregnancy

Maya is easy to use period tracker with intuitive color codes for menstrual phases and various themes. It is newly updated with custom cycle reminders, additional contraceptive reminders, and pill reminders. It provides you with automatic and accurate predictions of your fertility. You can also get insights about your health and understand your body from the data that you provided. You can have a private health-related discussion with its community. Also, you get various options to log in and, if pregnant, can track with helpful tips.