In 2020, we have seen a steep growth in the demand for video conferencing services as the pandemic has forced us to work from home. While there are a bunch of video-communication services out there but the one that has stood out is Google Meet. Google Meet is a video-conferencing service developed by Google back in 2017 as a replacement for Google Hangouts.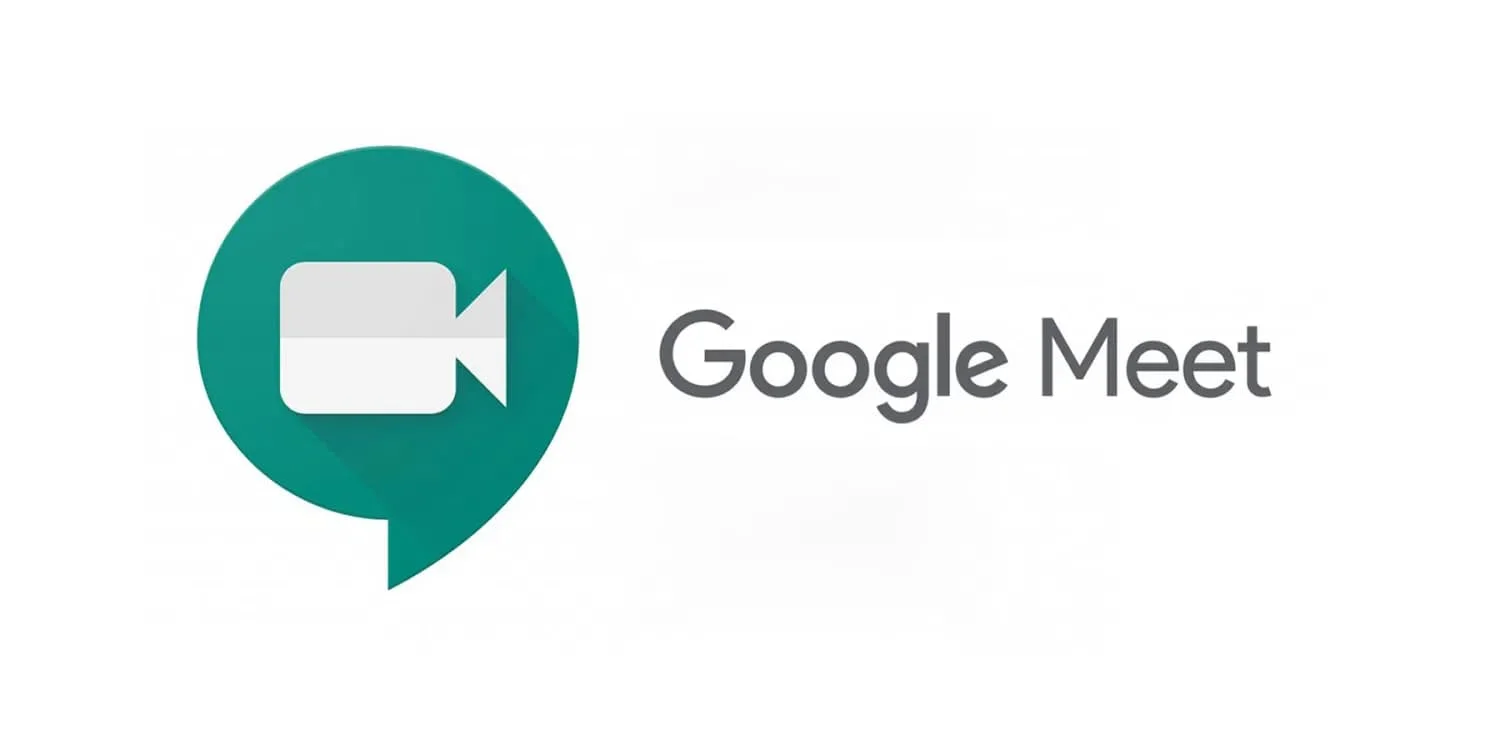 Google Meet not only offers basic functionalities like audio and video calls but also comes with additional features like low-light mode, better security, integration with other Google services, Background Noise cancellation, etc. Google Meet is a web app, so you need a browser to access it, preferably Google Chrome. It allows the user to make modifications to the service according to their needs. So we have compiled a list of 10 Chrome Extensions for Google Meet that will improve your overall experience
1. Nod – Reactions for Google Meet
During a meeting with a large group of people, most participants are on mute so that the speaker gets the full attention. But the speaker needs feedback from the participants, or the participant wants to ask a question, that's when Nod comes into the picture. When Nod extension is enabled, you will be able to raise your hand (figuratively) to let the host know you want to speak something. You can also give feedbacks/reactions like thumbs-up, hand clap, laugh, hmm, and wow.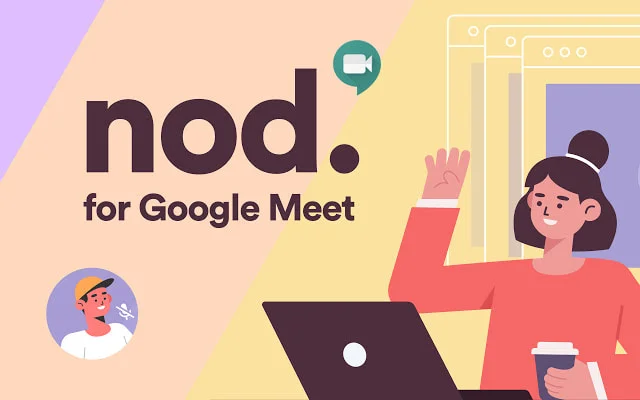 Get Nod – Reactions for Google Meet Here.
2. MeetInOne Extension
This extension is designed to improve your overall experience of using Google Meet. It brings features like Push-to-talk, auto-join meetings, Auto-mute audio and video, Auto-toggle captions, Picture-in-picture, A meeting timer, Dark mode, Save meeting links for quick access, and more. This a complete all-in-one feature pack extension.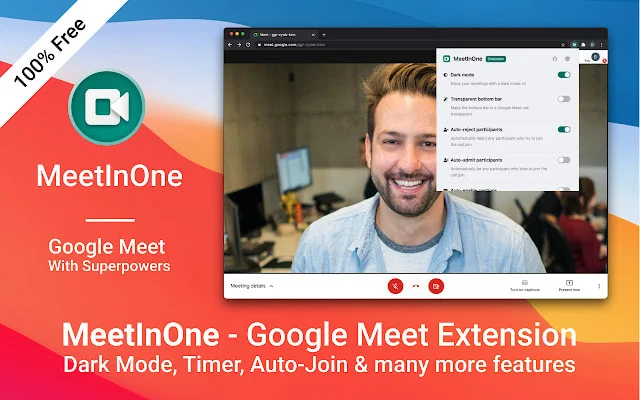 Get MeetInOne Extension Here.
3. Meet Transcript
As the name suggests, this extension creates a Transcript (Typed copy of dictated or recorded material) of your Google Meet sessions in real-time and save it to Google Docs. Your screenshots and chat messages are also recorded, all you have to do is permit it to access your Google Drive to save the transcript in Google Docs.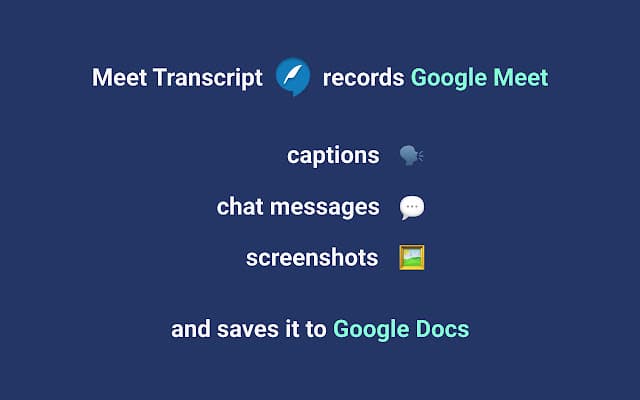 Get Meet Transcript Here.
4. Google Meet Grid View
When you are in a meeting with a lot of people, it's hard to see all the participants on a single display. This extension allows you to forcibly load every participant's video on the screen by providing them equally sized grid.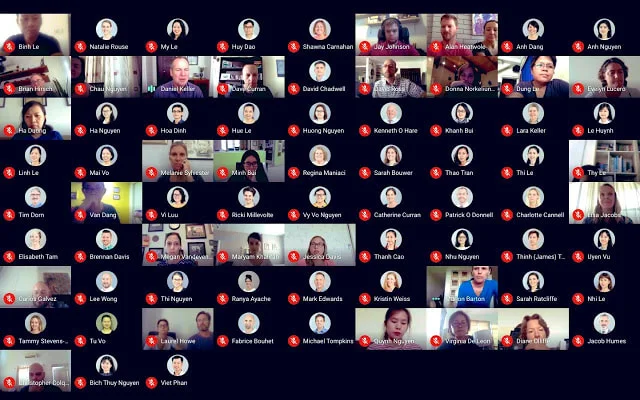 Get Google Meet Grid View Here.
5. Visual Effects for Google Meet
Unlike Microsoft Teams, Google Meet does not have a virtual background during meetings. With this extension, you can add different background effects like Bubbles, Cube, Sunglasses, Screen Text, Freeze, Contrast, Inverse, Pixelate, and Green Screen.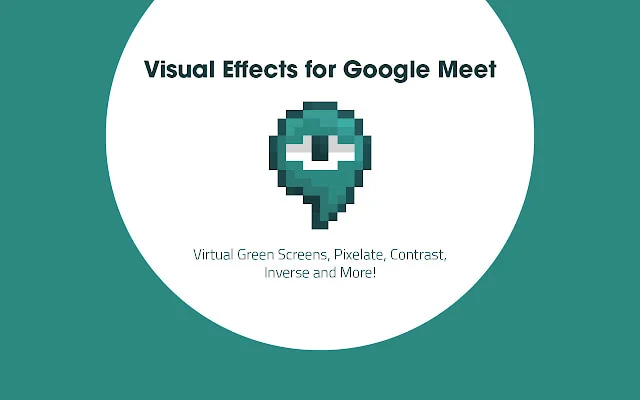 Get Visual Effect for Google Meet Here.
6. Meet Attendance
With Google Meet, you can have up to 250 people in a single meeting, and it can get chaotic to keep track of the people who are attending the session. This extension lets you keep a record of attendance in Google Sheets from Google Meet. It also adds who is entering the meeting and when alongside the meeting URL.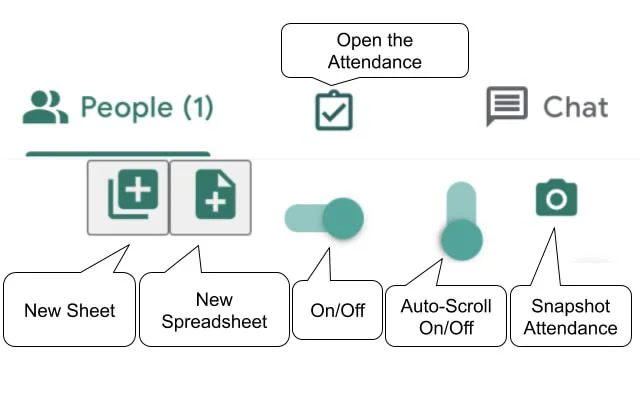 Get Meet Attendance Here.
7. Google Meet Party Button
In 2020, we celebrated almost every occasion or achievement on a video call. Google Meet Party Button lets you share these moments of happiness during a meeting. Press the button, and a popper will burst to make moments more lively.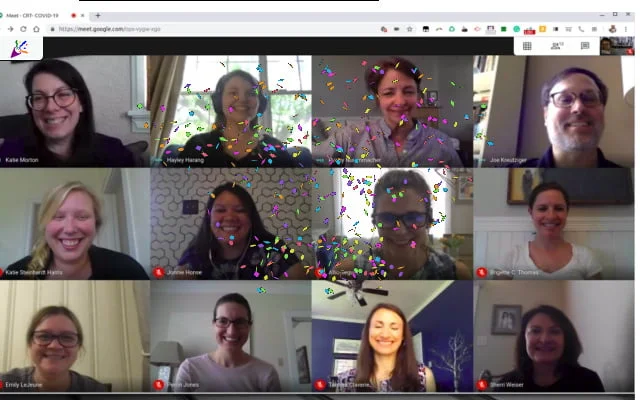 Get Google Meet Party Button Here.
8. Google Meet Call Timer
It is a basic, yet practical Google Meet extension. As the name suggests, it's a timer that allows you to check how long you've been on a Google Meet call.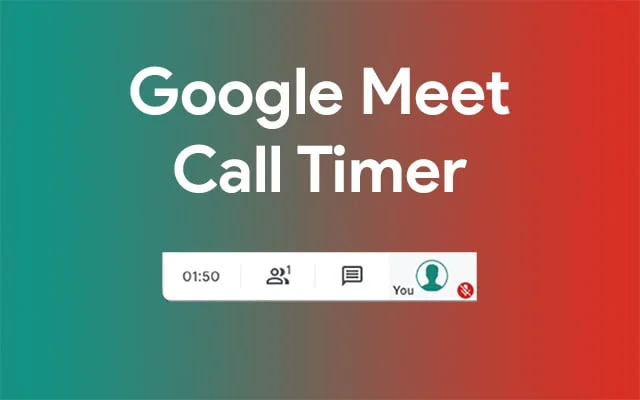 Get Google Meet Call Timer Here.
9. TurboMeet – Turbocharge your Google Meet
This extension gives Google Meet a Turbocharge by giving productivity features like Push-to-talk, Auto Join, Auto Enable Captions, Quick launch meetings, and more. It is a must-have extension if you are an avid Google Meet user.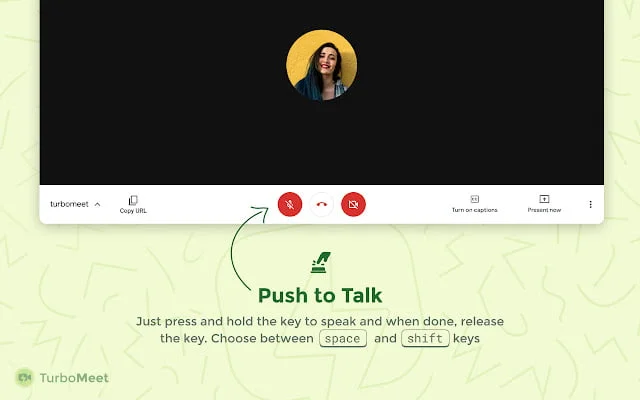 Get TurboMeet – Turbocharge your Google Meet Here.
10. Google Meet Breakout Rooms
Breakout Rooms is a Google Chrome extension for Google Meet that allows the hosts of meetings to split the primary meeting group into multiple subgroups. You can move between these subgroups seamlessly for a more productive experience.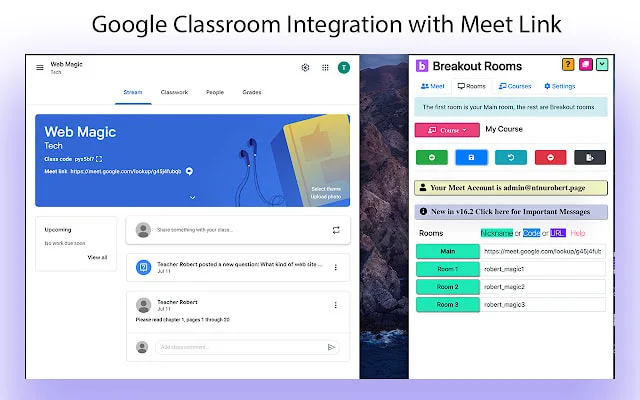 Get Google Meet Breakout Rooms Here.
These were the must-try Google Chrome extension for Google Meet to make your overall experience much better. All the extensions mentioned above are free to download. Tap on the links to get your favourite extensions today.