Online meetings or video conferences are not a new concept. People these days are smart enough to be aware of these choices. When people could not meet each other in person, they always opt for highly convenient video calls. You can interact with people staying in your comfort zone.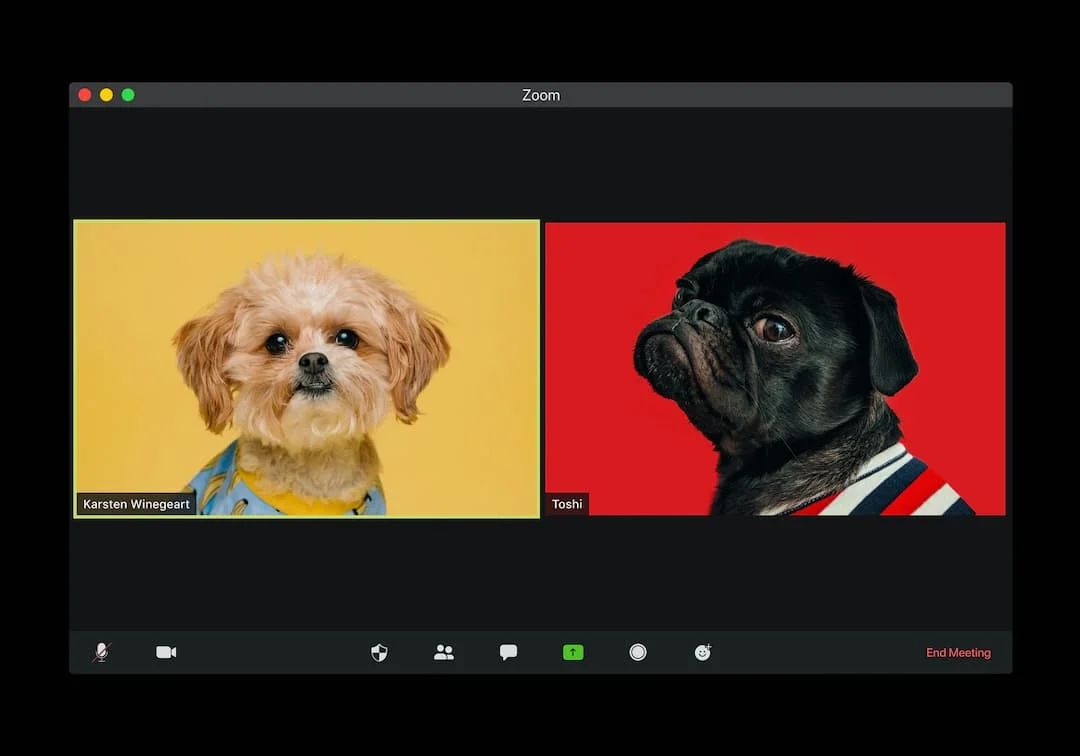 Thus, you can now find most of the social media apps with features of video calling. As you can see, in the circumstances we are facing now, video calls satisfy personal interest and formal/official interest. As a result, many videos call apps available these days that get regular updates now and then.
Working individuals/officials are now restricted to working from home. And to hold regular meetings with colleagues on essential matters, video conferencing is a necessity. However, not all video conferencing apps support the feature of multiple users sign in or involvement.
These apps must also have a reliable video conferencing system and security for business meetings. It certainly involves sensitive discussion at times. Therefore, to narrow down your options, here are some of the few best video conferencing apps highly compatible with Android devices.
1. Skype
Skype is obviously not a new video app for the users. You can make a video call to anyone for free as long as the other party owns a Skype account. But it does not mean that you cannot connect with people who do not have Skype, although there might be some extra costs involved. It can support up to 25 participants on a single video call.
Skype has a fun look, which may sometimes not be suitable enough for the high professionals. However, it is a cheaper and decent video conferencing app for small businesses and small team meetings.
You can download Skype from Google Play for free with in-app purchases.
2. Cisco Webex Meetings
The Cisco Webex Meetings is a better choice if you are looking for video conferencing apps with high capacity. It offers a pretty good set of features and is popular among business users as well. Some of its notable features are customizable video layouts, set meetings directly from the app, and also a single tap is all you need to join a discussion.
During the testing of this app, its video quality was noted as stable and decent. However, there are also complaints regarding the app's clunkiness, minimal audio issues, and login issues. The pricing for this app varies with the features offered. You can use the bais features for free but have to pay a certain amount every month to avail of the premium services.
You can download the Cisco Webex Meetings on Google Play for Android devices.
3. Zoom Cloud Meetings
Since the beginning of the Covid 19 pandemic, Zoom Cloud Meetings is on the highly preferred list of video conferencing apps. And the reason for its high recommendation is the capability to support at least 100 participants in a single meeting which is quite a considerable number for video meetings. You can use Zoom for either audio-only meetings, text chatting, and video calls. Some of its other features are webinars, presentations, phone call support, and many more.
Users have also stated that the stability and quality of the video calls are pretty decent. You can use the free Zoom version with limited functionalities or pay a subscription fee per month for unlimited usage.
You can download the Zoom Cloud app on Google Play.
4. Hangouts Meet

Hangouts were introduced by Google as a consumer product. It did not meet the consumer demands, and any further updates were not announced. However, as business software, it is still in use by many. It provides free services to users within the Google G Suite software. It offers some extra video conferencing features along with the ability to sync with Google Calendar.
Hence, for G Suite users like schools and business environments, it also comes to option. An advantage of the Hangouts Meets is that it can support up to 50 participants at once and still run on above-average audio and video quality. If you have a G Suite subscription, you can use Hangouts Meet without any extra costs.
For Android users, you can get this app on Google Play.
5. GoToMeeting

GoToMeeting is a new but popular video conferencing app. This app supports both video and audio calls. The number of participants in a single video call varies with the subscription fee. In the lowest subscription tier, the participant's capacity limits at 15, and for higher subscription tiers, it supports up to 25 – 125 participants. GoToMeeting's other features are calendar syncing, text chat in an ongoing meet, material UI design, presentation options, and much more.
This app also provides its users with above-average audio and video quality. It is one of the better video conferencing apps choices for small businesses.
You can get this app on Google Play for free or with a certain annual subscription fee.