For the present and the new generations, traditionally watching TV, has drastically lessened. The genres and interest in watching TV have changed and evolved as well. At times, we may opt to watch TV traditionally, but most of us are engrossed in Live TV. We may not want to renew TV subscriptions but cannot forget to recharge the required internet packs.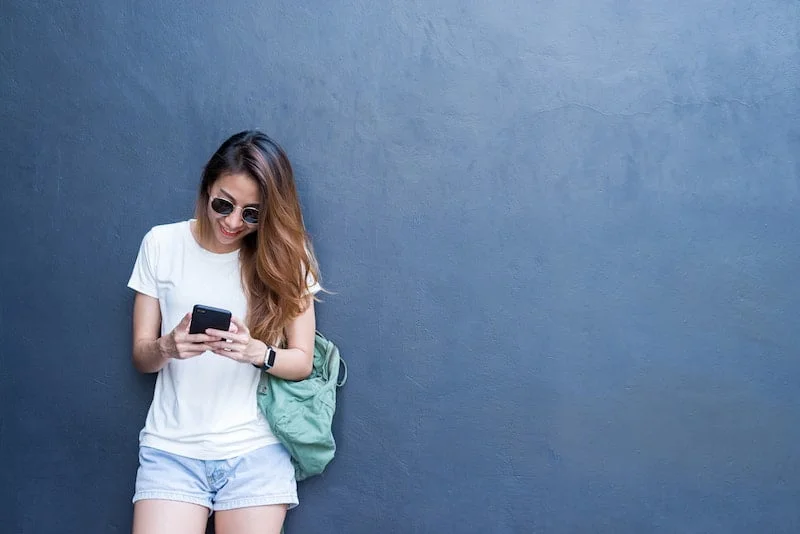 Live TV is basically broadcast of your favorite shows or other real-time events, i.e., live streaming. The Internet has introduced a modern and advanced method to watch TV. This trend has given rise to the development of numerous Live TV Apps. These live TV apps are available for both Android phones and iOS.
Live TV apps proved to be really convenient and on-the-go TV for this modern world's busy individuals. Live TV applications are developed not only for streaming events or shows but also for other added features/services. Among the massive rise of live TV apps, some allow free streaming. Some offer free trials for a limited time, and some are premium apps that need subscriptions. So, let get ahead and know about 5 widely used Live TV applications available out there.
5 best Live TV apps
Below you can find a gist of the five best live TV applications.
1. Hulu TV
Hulu TV App is the hub of movies, news, entertainment, TV, and much more. It is one of the most prominent TV applications available today. And since 2017, they even began doing live TV. That upgrade on Hulu has made it somewhat similar to Sling TV and even Netflix. It offers its user a bunch of 300+ TV channels aligned from news, TV shows, regional, comedy, etc.
Many live TV apps out there show ads in-between your entertainment flow. But Hulu does not interrupt you with several ads. You can also save a bit of cash on you. This App is compatible with many devices, be it iOS, Kodi, PC/Laptop, Amazon Firestick, Chromecast, or Android device.
Hutu TV App provides you with a free trial month to see if it piques your interest. Then you can purchase the live TV package of your choice. You also get the option to shortlist your interests. It automatically finds the shows or movies based on your part.
You can download Hulu TV App from Google Play Store and Apple App Store.
2. Sling TV
Sling TV is known to be the longest-running live TV streaming services available to date. It is also the most versatile and affordable live TV streaming service providers. This live TV app generally offers two basic packages, which are customizable as per your wants only at $20 to $30 per month. And of course, you get free trials as well.
Their channels consist of various genres, like sports, comedy, kids, and HBO. One disadvantageous feature is that it offers individual subscriptions only. If you ever wanted to set up some other account users, you cannot do so.
It is compatible with many devices, such as Android, Windows, iOS, Chromecast, Roku, Amazon Fire, Xbox, Apple TV devices, etc.
You can download Sling TV on Google Play Store.
3. ThopTV
ThopTV is considered one of the best IPTV applications out there. It includes thousands of TV channels from the majority of the countries. ThopTV also features a unique online radio option to listen to music for its users. Apart from streaming your favorite shows, you can also download them now. It allows its user the opportunity to change audio language and easy access to subtitles.
To give the users a better experience, the ThopTV developers keep updating the App from time to time. Like every streaming apps, here too, you will encounter ads. This App is compatible with Android, Android TV, PC, and Amazon Fire TV Stick.
4. JioTV
JioTV is a live TV application launched by the infamous Indian carrier Reliance Jio. Through this App, you can watch Indian and international TV channels in HD free of cost. All you will be needing is one Jio number connection. This service of Reliance offers immediate access to almost 600+ TV channels in 12+ different audio languages.
One advantageous feature of JioTV is that it allows you to watch previous shows or events from up to a week ago. For international users, you can avail of this service by downloading the APK version of the JioTV app. This App is compatible with Android, Android TV, and iOS.
You can download the JioTV app from Google Play Store and Apple App Store.
5. Cartoon HD
Cartoon HD APK was initially developed to stream seamless HD quality movies and TV shows. It has a few unique and impressive attributes. Even with a slow internet connection, you can watch HD quality videos here without any cost. It is adorned with a graphical UI that understands user needs. The latest update has even introduced 3D viewing.
This App is compatible with Android, Windows OS running devices, PC, and iOS. You cannot find it on Google Play Store as it is a third-party application.