Google launched its two new smartphones, Pixel 6 and Pixel 6 Pro, on October 19. With this launch, Google plans to increase its smartphone shipments and compete with other smartphones giants like Samsung and Apple. Did you know owning a Smartphone is more common than wearing a wristwatch? Learn more about how Smartphone penetration is more than 85% in Europe!
US Tech Giant Google bet that it can double its smartphone sales in 2021 by wooing the users with in-house chips, better security, and camera functionality. According to a report, the tech giant capitalizes on its position as the single US manufacturer of smartphones with Android OS. To increase their production, they have asked the suppliers to produce more than 7M Pixel 6 smartphones, double the entire phone shipments last year.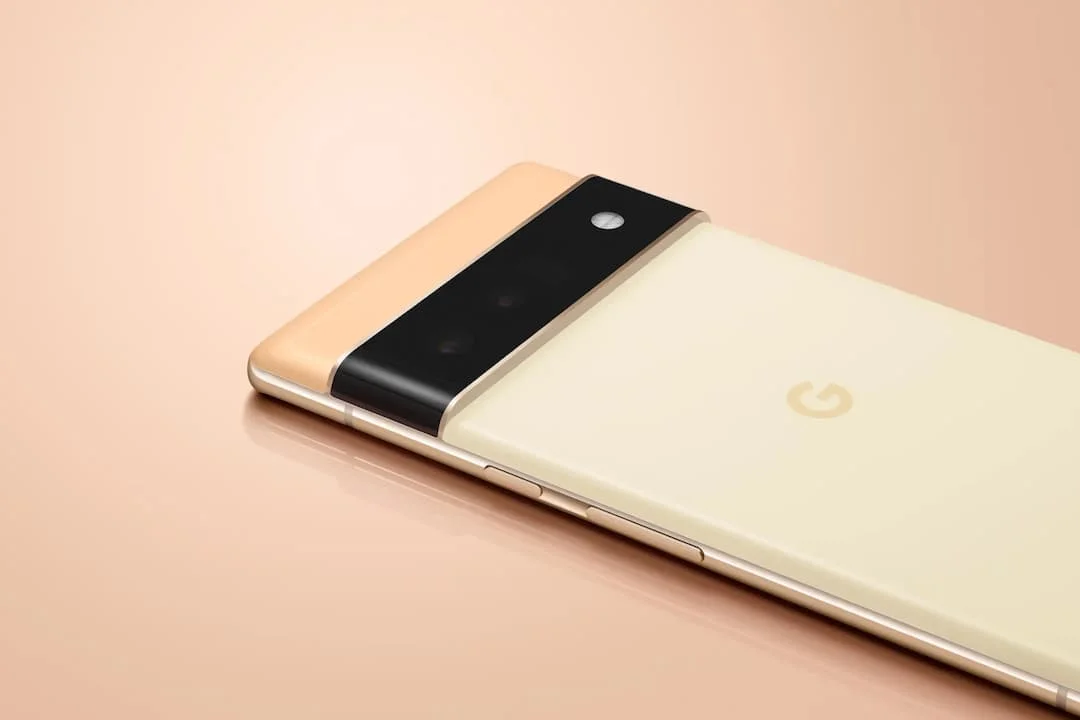 "Pixel has a bold new design this year with a cohesive look across the software on the inside and the hardware on the outside," said Brian Rakowski, VP of product management of Google.

Brian Rakowski
He also added that Pixel 6 has a "distinctive graphic and vibrant look." The new model is inspired by the finishes in watches and luxury jewellery.
Pixel 6 is not the only phone that boosts the shipments
The reports also mentioned that Google has also asked the suppliers to produce more than 5 million of its budget-friendly Pixel 5A phones. The total shipment of this model was only 3.7 million.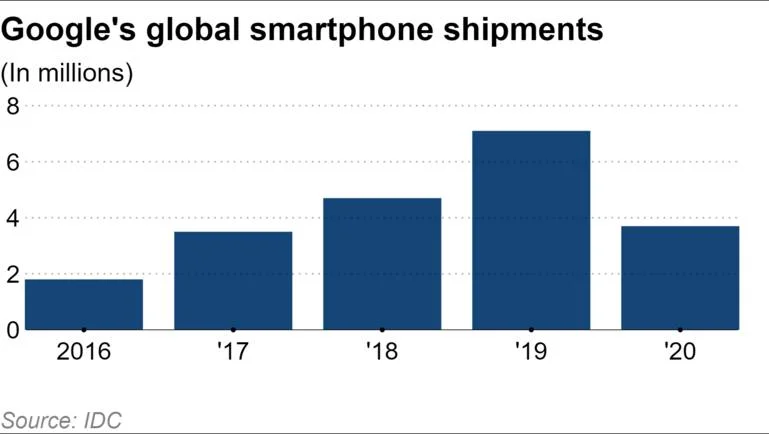 It is believed that the tech giant is looking to make a comeback from its last year's demise as it was forced to scale back production amidst the Covid-19 pandemic. This is undoubtedly the most aggressive move by Google, which can be a huge milestone if it lives up to the predictions.
Let's take a look at what this smartphone brings to the table!
Pixel 6 series has Google's latest mobile OS, Android 12, which offers more customization and flexibility.  The star of the show is its richer security features and the transparency where the user will know who is accessing their data and will better control how to use it. The OS12 is not limited to Pixel 6 only but can also be downloaded on its former versions.
Better camera, better Lighting!
Google has created its most advanced and feature-rich camera to date, which you will find in the Pixel 6 series. These phones have a sensor with a camera that captures 150% more light than former models, capturing richer colour and better details. Also, there is an eraser function that removes unwanted objects from the background in the pictures.
When you call any business like a bank or an airline, you will get a transcribed automated message and menu options in real-time from Google Assistant that will be displayed on the screen for you to see and tap. In this way, you can instantly get important information in your native language, which is great during travel or driving.
There is also a live translate feature that lets you type a message in various languages such as English, Japanese, French, Italian, and German. It automatically detects whether a message in your inbox is different from your preferred language and offers translation.
The new phone is built around Tensor, which has multiple robust features built around artificial intelligence. These high-tech features tend to suck up the battery life in the other Pixel phones, but the new Pixel 6 has a better battery system which will not be consumed drastically.
It also brings new convenient options like "direct my call" and "wait times." Now you can see the current and project wait times for the whole week before calling a toll-free business number. After looking at the wait time, you can plan your call accordingly to avoid getting stuck in long queues.
After looking at its amazing features, you must be wondering what does it cost? The new Pixel 6 smartphone starts at $599, whereas the Pixel 6 Pro starts at $899. They will be available from October 28.
Wrapping Up
Google seems confident in breaking its record of sales this year and making up for the last year's loss. According to the International Data Corporation, new shipments are predicted to reach 1.38 billion units this year, which is 7.7% more than the last year. Until now, 2019 was the best year for Google's Pixel shipments, which summed up to almost 7 million units. It will be interesting to find out how these newest models compete with Apple, Samsung, and Xiaomi.