YouTube has lately become a primary means of entertainment for a huge amount of the population. It has been there from a very very long time, but its popularity has not faded; instead, it's increasing by the day.
It keeps introducing newer features to keep up with the pace of technology and does a lot more than just featuring videos. Apart from giving itself a fresh look, it has introduced some very cool features that not a lot people know of.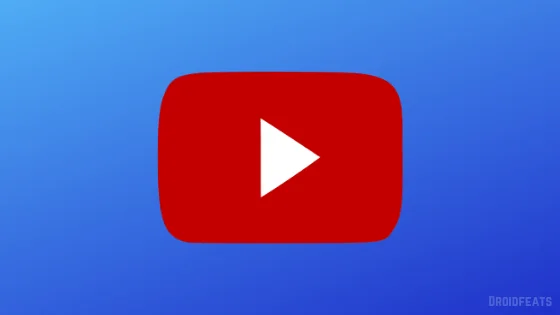 These features make this favorite App of a lot of people even better. If you are someone who spends a handsome amount of time on this site, you definitely need to know these features so you can make the most of its capabilities.
See also: Top 20 WhatsApp stickers for you [Download]: Hand Picked!
So, here are the top 5 most impressive features of YouTube that you probably don't know or aren't using.
Top 5 most awesome features of YouTube
Double tap to move forward or to rewind
This is a lesser known feature of YouTube that can be really helpful. Whether you want to rewind back to see something another time, or skip a boring part of the video and move forward.
All you need to do is a double tap on the screen and it automatically skips a few seconds back or forth depending on whether you tap on the right side or the left. You can customize the range from 5 seconds to 60 seconds under the general settings tab.
View in Cardboard
YouTube has a lot of 360-degree videos on it these days, and the experience is better on mobile, rather than desktop, given the VR being easily accessible. All you need to access this option is a daydream headset or a cardboard viewer.
Just look for a 360-degree video on YouTube, and tap on the cardboard icon located on the right-hand corner. You could also access this option under the settings tab in the menu option.
See also: Download CinemaBox HD 2.1.0 APK — stream your favorite movies for free.
Speed up a clip or slow it down
You can customize the speed that the video plays on depending on whether you want to speed it up or slow it down. Just tap on the triple button icon on the right-hand corner and change the playback speed from the options available to your comfort.
Background Play
This option is something that the users have been wanting since long. Most of the times, you just want to listen to the audio, rather than watching the video, this is where this option can come in handy.
The Background play option is now available in the "YouTube Red Subscription". You can simply hit the home button while watching the video, and the audio continues to play in the background.
Limit Mobile Data Usage
Watching YouTube videos consumes a lot more data than you expect every time, which could be a put down for most of the users. But fret not, YouTube has a solution for this too. Just select the "Limit Mobile Data Usage" under the general settings tab, and the videos will stream only in standard definition when your mobile is not connected to Wi-Fi. This helps a lot in saving your data while you can still enjoy the videos.
Conclusion
So, these were some of the coolest features of the YouTube App which you probably didn't know or were not using. Now that you are aware of them make use of these features and make the most of YouTube and enjoy even more than you used to earlier. You can also use some YouTube app for PC emulators to get these features on your computer.