Google Pixel 2 was at the top of competition when it comes to smartphone photography. But now, its successor is another beast, that is way ahead of Pixel 2 which comes with a new feature called "Night Sight." At the time of launch, everyone got impressed by seeing the side to side comparison with iPhone XS.
Google didn't make the Night Sight feature available to the new users because they are still working on it to make it better. A few days back, a user on the XDA Developer forum has posted a port APK that can unofficially enable Night Sight feature right away on supported devices. This port can absolutely give a brilliant result.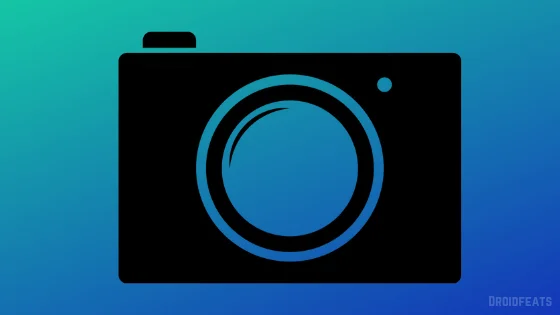 From this post, you can download Night Sight camera APK port for the supported device and install it right away. Links are given below along with the tutorial to install (in case you are new to install port APK), read ahead to grab it.
The difference you can see when you switched it on or off is literally day and night in most of the cases. Google now finally rolled out the official update for Pixel 3 device. If you don't own a Pixel 3 device, there is nothing to get disappointed. The developer community is not sleeping. Thanks to the XDA developer devs to make the working port available for various devices. That's the real beauty of an Android device.
Night Sight requirements
Night Sight feature only works on devices that run Android 9.0 Pie firmware. Custom ROM like LineageOS, Pixel Experience, etc. which are based on Pie can run this feature flawlessly. If you don't have Pie-based ROM, you can try Android 9.0 Project Treble GSI ROM from our guide below:
Download Night Sight camera APK port
So these are the device list with APK download link for which the Night Sight mod has been ported. If you own other Pixel devices (Pixel, Pixel XL, Pixel 2 and Pixel 2 XL), you can get this feature officially. All you need to do is just update your device to the latest OTA release by Google.
How to Install Night Sight APK port
After you download, install it like normal APK allowing Unknowing Source. If you are first time installing an APK file, continue reading below for the instruction.
At first, download Night Sight port APK file on your PC.
Now, connect the phone to the PC by using a USB cable.
Next, you need to enable MTP/Transfer Files mode on your Android device.
Then transfer the downloaded APK file to the storage of your phone.
Now, disconnect the phone.
Then, open the file manager app on your phone.
Now, you need to navigate to the location where you transferred the APK.
Next, tap on the "<Night Sight port APK-file-name>.apk" file.
If you are installing an APK for the first time, you will be notified to allow Unknown Source setting.
Once you enable it, you should be able to install the app.
Now, you must follow the on-screen instructions and install Night Sight port app.
That's all! Google's Night Sight feature is better than all other manufactures low-light imaging tricks on their high ended devices. Enjoy!
Tips for Night Sight camera
Here are some few tips while using Night Sight Camera on your device.
If you capture a photo of a moving object, it may result in some blur or may be totally blurred out. It is due to the reason that the device takes a couple of seconds to capture an image shot with the Night Sight feature. So snap it carefully.
Night Sight works perfectly when there is a little light or no light in the frame. That's when you will be able to distinguish between the picture taken in the normal mode and Night Sight mode.
Never shake your hand while snapping a picture in Night Sight mode.
Wrapping up
Since the port is in an initial stage and is limited to a few devices, you may face some bugs which are apparently expected. Your application may also get crash in time. But the result that is coming out from these ports is awe-inspiring, we can bear the pain of expected bugs.
---
You might be interested in the following articles as well:
What're your views on Night Sight? Do you like it? Which phone are you using? Do let us know by commenting below!