Earlier this year, we got to know that HMD Global was bringing the Nokia Pro mode to their Camera Application. Initially, this App is made for Zeiss optics branded Android smartphones. This was first initiated in the Nokia 8 Sirocco and Nokia 7 Plus. The company is working hard to bring this Camera app to all their devices as well, but the Pro Mode may not arrive on all the Nokia devices.

If you can't wait and want to install the Nokia Pro Camera App with Pro Mode on your Nokia device, you can download the port from the links below. Thanks to XDA Senior Member hikari_calyx for porting this app for the other Nokia-branded smartphones including the Nokia 1, Nokia 2 (2017 and 2018), Nokia 3 (2017 and 2018), Nokia 5, and Nokia 6.
Not only for the above mentioned Nokia branded devices, but we also have another port by XDA Recognized and Social Contributor linuxct, who made it possible to use Nokia Pro Camera App on any other Android device.
With the following guide, you will be able to download and install Nokia Pro Camera App with Pro Mode on any other Android devices. The developers had done an impressive job on porting from latest HMD Global Nokia devices. However, there is a slight hold, as the App use Level 3 Camera 2 API. Basically, this is a software component of an Android OS. As long as your device support Level 3 Camera API, you can take full advantage of this Nokia Camera Application.
However, if you had purchased your device recently, over the last year or so, there is a good chance your device supports Level 3 Camera API. Do read the guide below on how to install Nokia Camera Pro APK on your device.
Nokia Pro Camera App Details
Nokia Pro Camera app has a lot of manual control. From exposure to shutter speed, you can control everything to get a perfect snap. Every company implements some manual options, but the Pro Mode of Nokia Pro Camera app has some uniqueness which you can't find in other apps. The port version is 8.0260.50, Nokia's latest Camera App.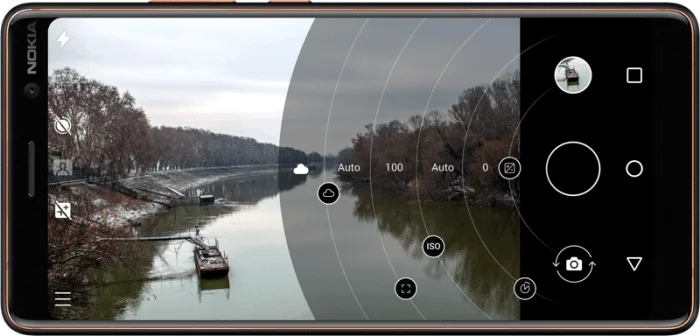 HMD Global, the parent of Nokia, is focusing more on the camera module and as a result, they come with some amazing features. Previously, their camera App comes only with some basic options, excluding any shorts of manual controls, but that case is no more now.
Pre-requisites
Your phone must have Android 7.x.x Nougat or above
Level 3 Camera API: You can verify it by using Camera2 API Probe App from Play Store to check if your device support Level 3 (If there is a tick mark on Level 3 in the App, your device is ready to install Nokia Pro Camera App).
Download Nokia Pro Camera App (APK file)
Here are the download links for Nokia Pro Camera App. Make sure you have to allow "Install from Unknown Sources" option in Settings. If you are completely new to install this APK, please check our guide below on how to install.
You might be interested in the following articles as well:
How to Install Nokia Pro Camera APK
If you are a first-time user, you need to enable installation from "Unknown sources." To do so, simply go to the Device Settings, and then click on Security. Now, enable the "Unknown sources."
Open the downloaded APK file.
Now, click on the 'Install' button for HMD Camera APK.
Click on 'Finish' button as the installation is completed.
That's it! Your device should have Nokia Pro Camera App installed. To use it, browse your App drawer and find the Camera shortcut. The new shortcut will be different from the stock one.
Hope this content piece was helpful to you. Drop us your feedback in the comment section below about your experience with Nokia Pro Camera.