OnePlus' flagship killer phone underwent a lot of speculations since a few months. However, the company ultimately decided to make the announcement a few days ago at a live event in London. The new smartphone dedicates a complete new apparel according to the company's guidelines.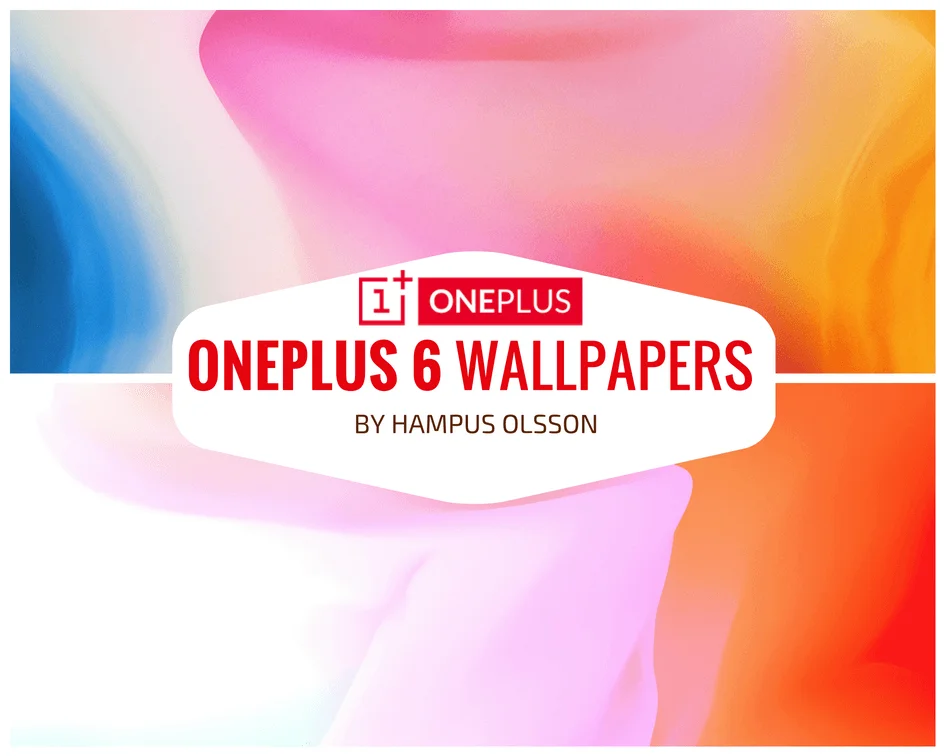 This phone seems to dominate the market trends enormously. If you are looking for the feel of OnePlus 6 on your Android phone, the wallpapers are up here, download them and get an attractive look on your device. But before that, I want you to have an eye on the cool specs of this new flagship phone from OnePlus:
Beautifully designed with 6.28-inches OLED display and a glass back
Corning Gorilla Glass 5 technology
A dual 16MP+20MP camera setup
Powered by Qualcomm Snapdragon 845 chipset
Android 8.1 Oreo
Got Android P Beta much before the launch
OnePlus 6 Wallpapers by Hampus Olsson
The famous artist/designer Hampus Olsson, the creative mind who actually created all the wallpapers that you have already seen in the previous OnePlus phones published the complete set of OnePlus 6 stock wallpapers right on the date of its launch. Before you finally get to own the phone in your hand, let's have a look at the bunch of new and unique wallpapers that the device is about to come up with! Also, Hampus stated that there are a few experimental versions that he would be sharing via "Abstruct," his upcoming wallpaper app.
Download OnePlus 6 Stock Wallpapers
OnePlus 6 stock wallpapers are extremely vibrant outlook and a bezel-less display. The total set comprises of 5 different wallpapers, and each of them comes in 3 various versions; namely, 2K resolution (1080 x 2280 px), 4K resolution (2160 x 4560 px); and a Never Settle version.
More Stock Wallpapers
If you don't like them, or looking for some other higher resolution stock wallpapers, we have a huge collection below:
[mks_col] [mks_one_half]
[/mks_one_half] [mks_one_half]
[/mks_one_half] [/mks_col]
Hope you liked the flagship wallpapers. Let us know your view and your liked or preferences through the comment section, and we shall revert you soon!