Generally, you will not find Dolby Atmos App on Google Play Store. So, how to install Dolby Atmos on your Android device without root? Dolby Atmos is available in Samsung Galaxy S8 and S8 Plus flagships through an update of system software. Atmos is the latest addition to Dolby's traditional surround sound in audio technology. The familiar 5.1 and 7.1 sound formats to which we are accustomed is further expanded. Besides adding surround sound to X and Y-axis, it also adds sound in the Z-axis of a 3D plane and also brings new variable height for sound.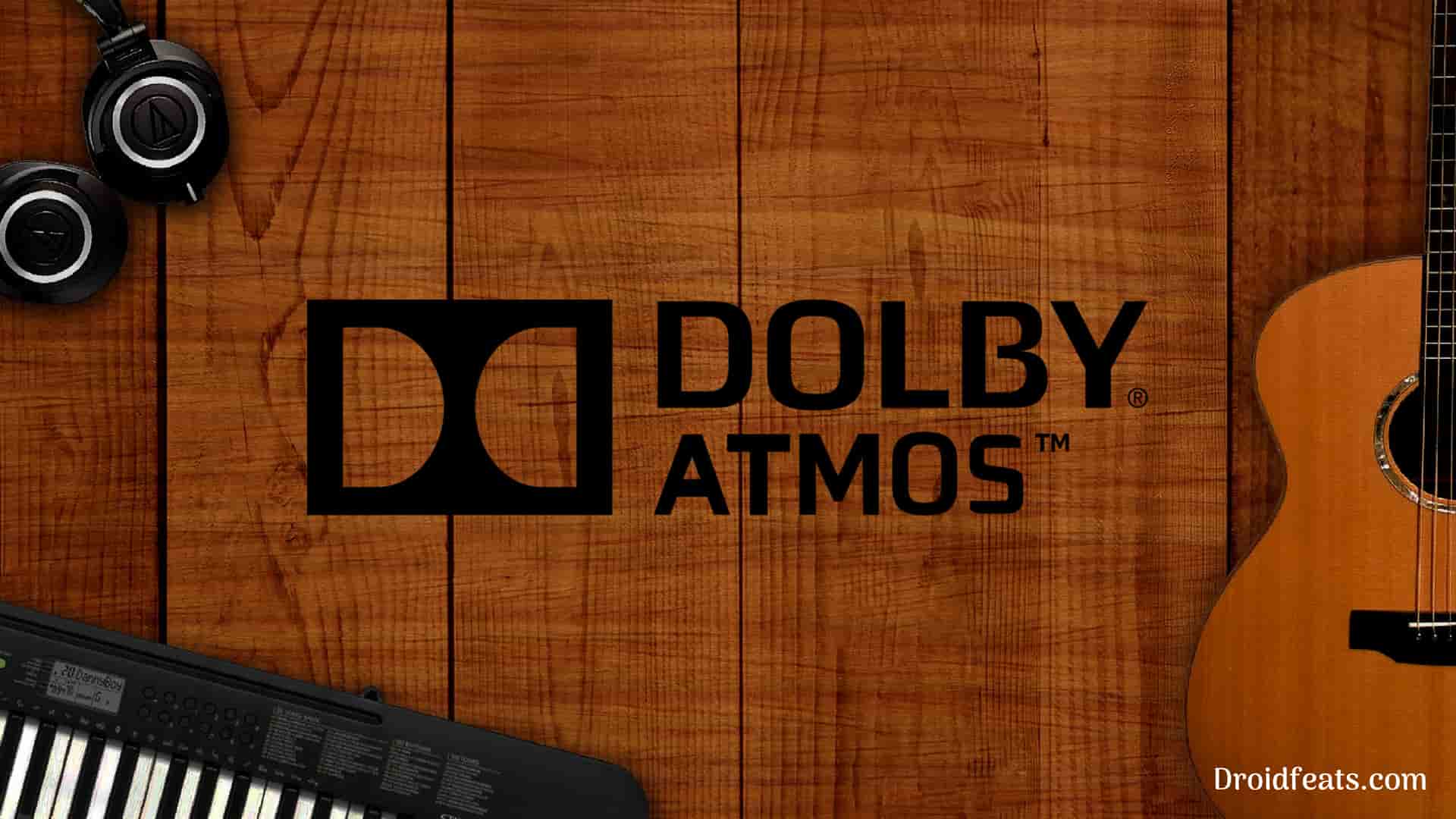 How exactly is it different?
Dolby had always been a renowned company in home theater and cinema, and only recently it has made its advent in the world of mobile technology. Now the question that arises is, why do we need Dolby? Well, you can download it to know more about it.
Actually, the music player we have on our phones is often not up to the mark and is a big hindrance in listening music according to our choice. That's where the equalizer of Dolby spreads its magic.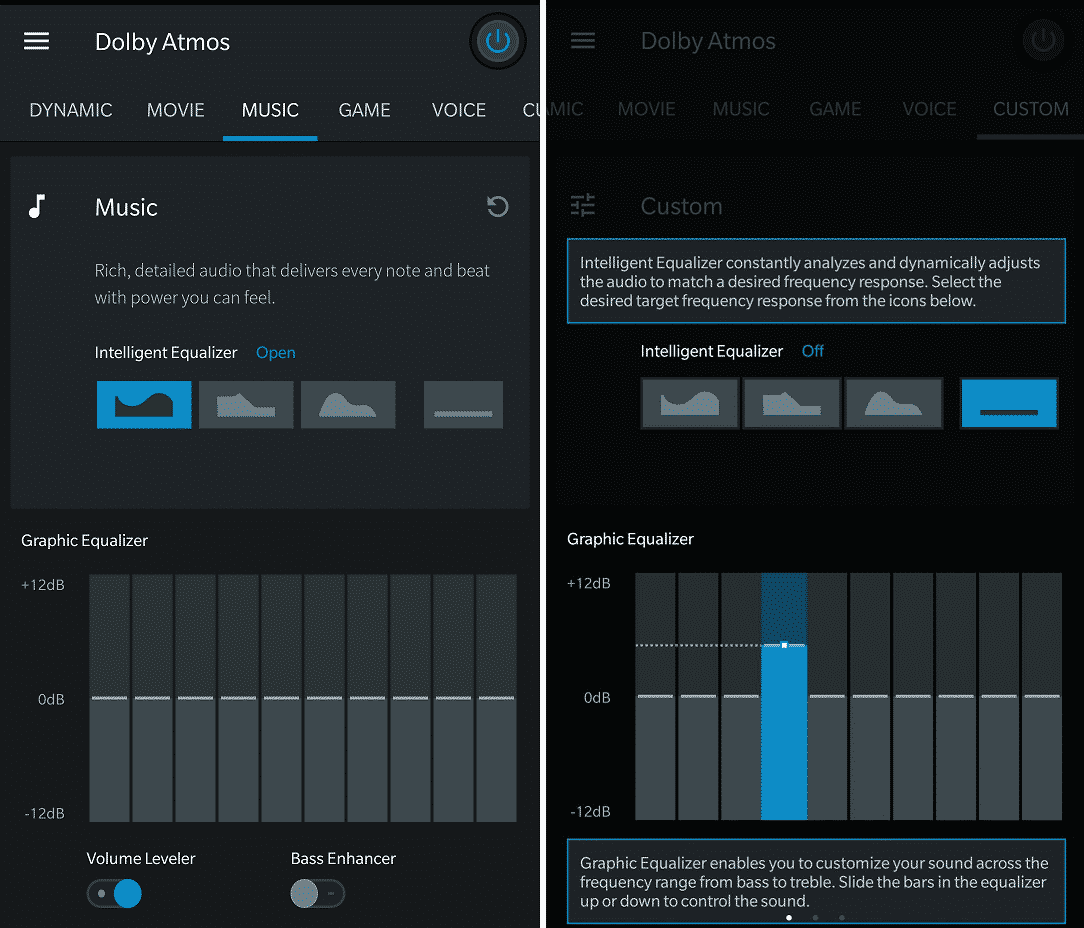 Dolby has already rated Atmos to be the best development after surround sound. In channel encoding, Dolby Atmos doesn't believe in pre-mix to enhance the audio setup, instead what it does is to go for an object based path to save up data and that is blended just before the sound comes out of the speakers.
What is Dolby Atmos' advantage?
Smartphones do not have the facility of multiple speakers. Android phones with front-facing speakers are still better when you use Dolby. However, you can experience the best kick-in over headphones because it's specially designed as a software-based solution. In order to make you experience the surround sound system, the mobile version emulates the 3D audio effect. It uses the binaural audio technique to enhance the 3D sound effect.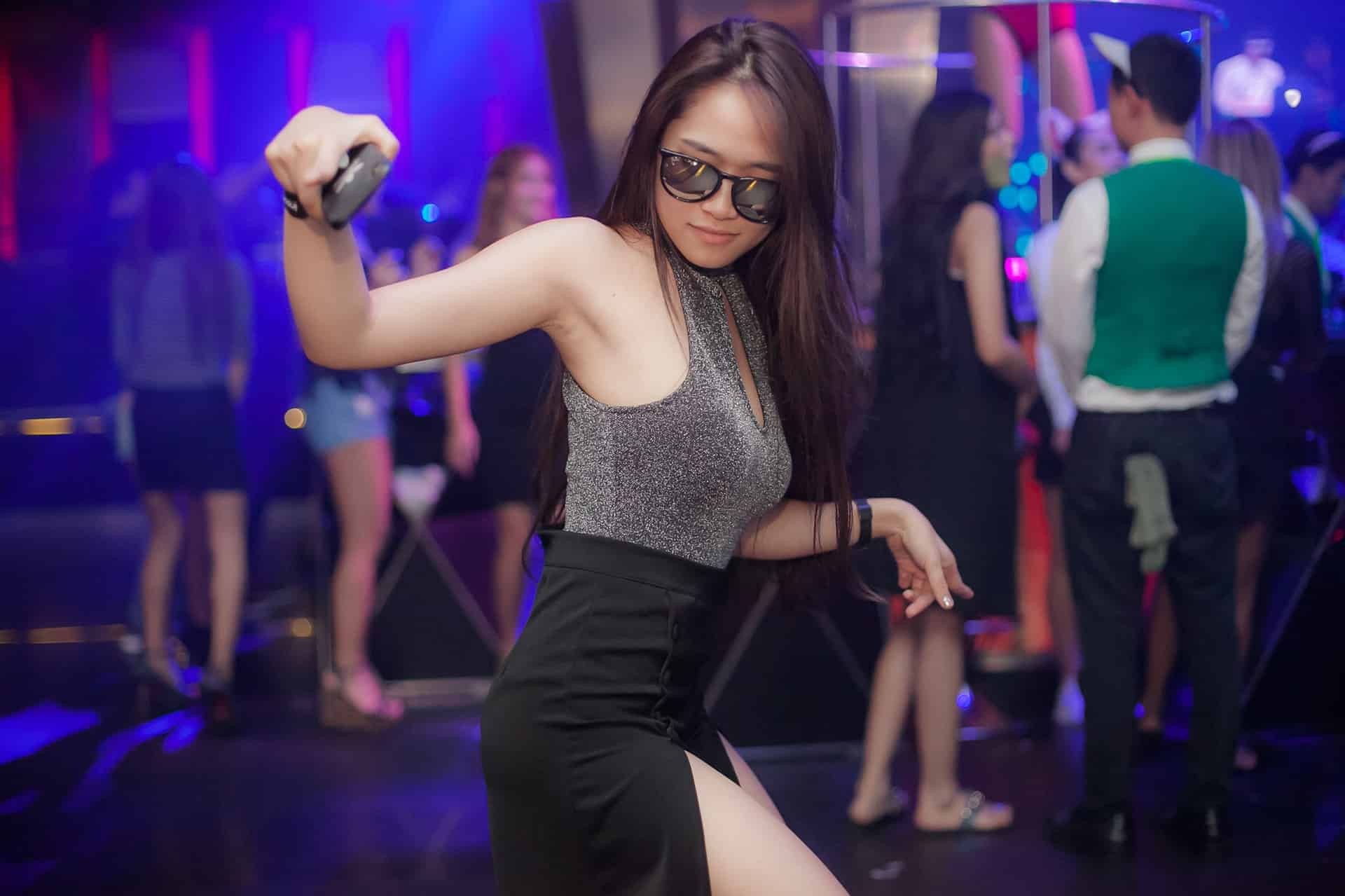 Why is it so effective and how?
Well, the sound when it gets released from a particular source takes time to reach our ears. To elaborate, there is a slight difference in time when the sound actually reaches the person's ears, and his/her brain detects it. A high-quality surround sound emulator sees that the multiple sound sources go through an interaction before finally making up to the ears for consideration.
See also: Download ViPER4Android FX APK [Guide included] to improve the sound on your Android
What are Dolby's latest features?
For listening to music in full satisfaction, choose Dolby over anything. With its latest features, it's bound to be your favorite:
You do not need to make an online payment from your debit or credit card since it's absolutely free.
The user interface of the App is super friendly and simple for anyone to use it for the first time.
Music equalizer is important for those who care about the nuances as well and not just hear it superficially. Dolby has a very well rated equalizer.
The voice quality is comparatively higher when compared to other and is one of the well-suited ones for androids.
Therefore, use it to feel the difference.
Do you need something special to get Dolby Atmos on your phone?
Basic requirements for Dolby Atmos on your Android device:
Dolby doesn't really require a lot of things to fit into your Android. Just the following simple things would do:
Added with a little bit of patience, you can have your own Dolby Atmos on your Android. But keep in mind, your device must be running Android 8.0 Oreo operating system.
See also: Install Official ViPER4Android Audio Effects on Android 8.1 Oreo
Does your smartphone support Dolby Atmos?
Since it's a high-quality latest technology, Dolby Atmos is not supported by a wide range of Android devices. So, the super Smartphones that do support it are as follows:
Nokia 6
Lenovo Phab 2
Lenovo Vibe K5
ZTE Axon 7
Recently, Samsung Galaxy S8 and S8 Plus also got support. A few other phones that support it in some format or the other are ZTE phones and HTC ones which have a Boom Sound feature in them.
How to Install Dolby Atmos on any Android phone
Follow these steps to get the application on your phone:
Go to the Setting option on your device and disable audio tuner (if any).
Download Dolby Atmos Oreo flashable ZIP on your computer.
Now, connect the device to your PC using USB Cable.
Copy and paste the downloaded zip file to the internal storage of your phone.
Press and hold the special buttons combination on your device to enter into the recovery mode! You can also use the following ADB command with USB debugging enabled:

adb reboot recovery

Once you are in the TWRP recovery mode, tap on "Install" button. From the list, choose the ZIP file that you have copied in Step 4.

Confirm the installation by swiping the "Swipe to Confirm Flash" option on the next screen.
Now, tap on the "Wipe cache/dalvik" button to clean the ROM and stay away from any boot loop issues.
Hit on "Reboot System" button!
Dolby Atmos has received mostly good reviews so far and has been in the very trend since its release. Without further talk, install it yourself and make the best use of it.
---
So you are done with this tutorial! You had successfully installed Dolby Atmos on your Android device using our guide. If you faced any problem with performing this tutorial, please let us know by dropping a comment below. Our team will reply you back as soon as possible.
Is this post helpful? Please do share it on Social Media to THANK US.