Galaxy Note 9 is the latest beast from Samsung. The device was released a couple of weeks ago, and it is up for online orders from the big store like Amazon. If you are Samsung's flagship fan, you might love to use their Apps, Themes, Wallpapers, and Sounds. Luckily, we have the port collection of Galaxy Note 9 software. You can use it on your device right after downloading from this post.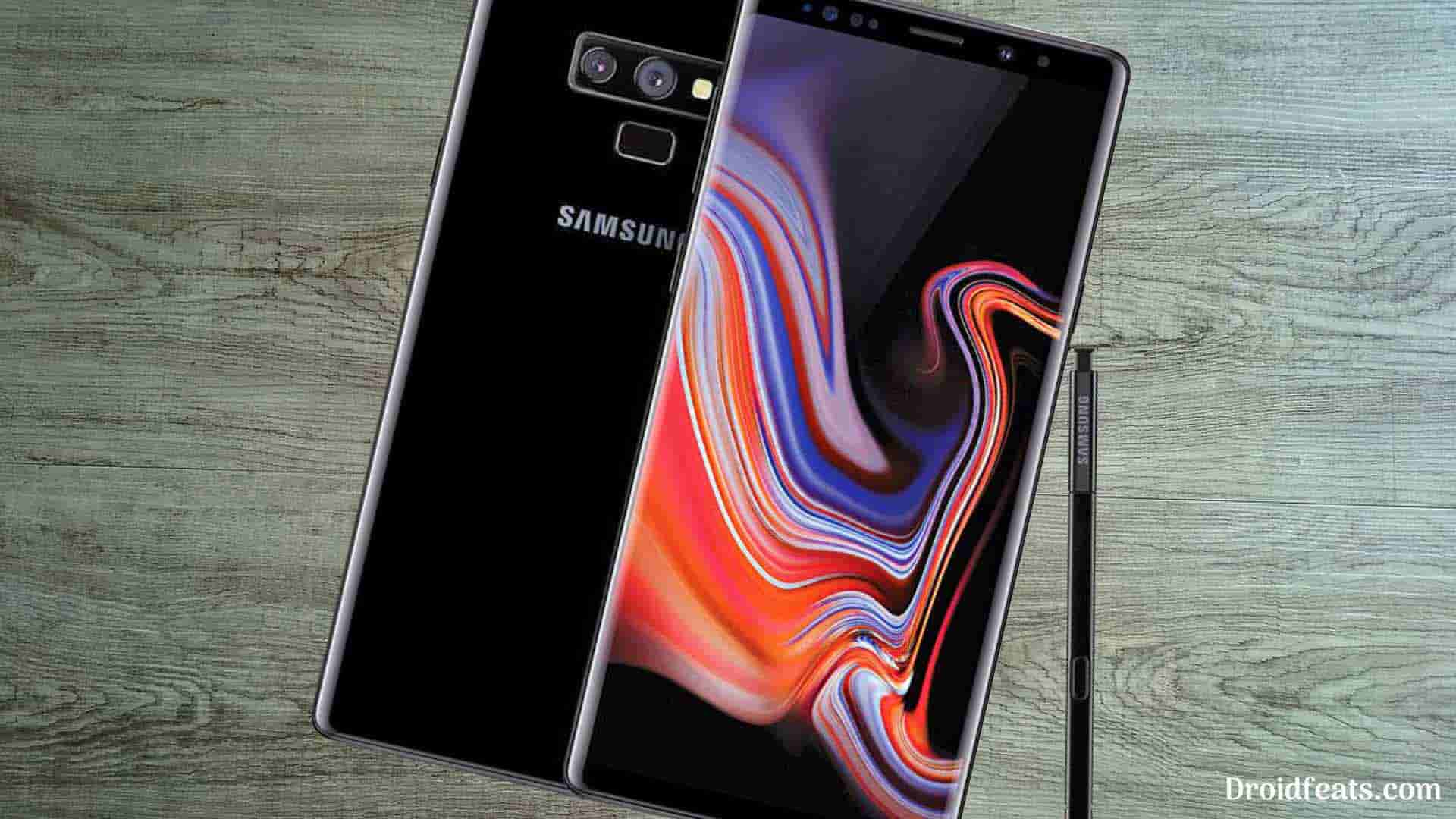 The wallpapers are so sweet and are available to download in QHD resolution, which can suit on any screen. They are abstracts, colorful, and a resolution of 2,560 x 2,560 with a square ratio.
Talking about the Apps, Galaxy Note 9 comes with a package of Samsung's native applications. Some of them are:
TouchWiz
Bixby 2.0
Samsung Music
Finder V9
So, you will be able to install their Apps on your Android device and enjoy the Galaxy Note 9 feel. Thanks to Senior XDA Member for porting these stuff for other phones like Galaxy S9, S9+, S8, S8+, S7, S7 Edge, and Note 8.
The beauty of Android over other OS is due to its flexibility. Android has grown its popularity not only because of its customization, but also it depends on the way you customize it. This post will let you feel the taste of Samsung Galaxy Note 9 wallpapers, themes, and apps on any other Android device.
Samsung Galaxy Note 9 Ported Apps
Galaxy Note 9 Apps are ported and are ready to use. But the problem is, you cannot install those Apps normally, as you do with other APKs from APKMirror or APKPure. These are the Apps for rooted device. Therefore, your phone must be rooted from before. If your device is still not rooted, you can follow our guide from the below link and proceed further.
→ How to install Magisk to root Android devices – Universal Systemless Interface
The rooting guide will use Magisk Root Utility. Our choice is Magisk because of its reliability, wide range of support and systemless approach. If you don't like Magisk, you may simply opt for SuperSU from the link below:
→ Download SuperSU ZIP [latest]: Root your Android phone using TWRP
Once you are sure that your device is rooted, you may download the Apps from the links below. But keep in mind that you will need to copy the individual Apps to the /system partition, replacing any current applications. This might be quite tricky for the newbie, but it is a must. Just follow this guide. After setting all the required permission, you will be able to use the port Apps of Galaxy Note 9 on your device.
Known issues
According to XDA thread, the known bugs are:
Device Maintenance Crashes
Bixby Vision force closes
They are minor bugs and can be ignored. We expect the bugs would be solved in the future update. We will surely update this post once we get the latest update.
See also: Official Galaxy S9 wallpapers, themes, sounds and apps [port] — download 'em here
Galaxy Note 9 Apps that are available to download
Following are the list of Applications that are available to download for your device. These Apps are tested on Galaxy S9, S9+, S8, S8+, S7, S7 Edge, and Note 8. They are working fine except the reported bugs. We hope these Apps would work on any device other than the ones mentioned herein.
TouchWizHome
My Files
Gallery
Wallpapers
Clock Package
Calculator
Calender
Samsung Music
Bixby 2.0
Samsung Themes
Galaxy Apps
Weather_SEP9.1
IncallUI
Edge Panels
Samsung Keyboard
Live Drawing
Finder V9
NFused Location
Phone And Contacts
Samsung Email
Video Player
Device Maintenance
If any one of the listed App is not working, please let us know in the comment section below. We will help you by reporting it to the respective XDA Member so that they solve it in the next update.
See also: How to Install Dolby Atmos on Android [all devices] – explained everything!
Download Galaxy Note 9 Apps
Galaxy Note 9 Apps are combined in a ZIP. You can download it to your computer and extract it using 7-ZIP or WinRAR. Then you can simply copy it to your device storage.
HOW TO: Install Galaxy Note 9 Apps on other Android phones
Download the Galaxy Note 9 Apps ZIP file and extract it on your computer.
Once extracted, you will get two sub-folders (app and priv-app). The required Galaxy Note 9 Applications will be there.
Connect your device to the computer using the USB cable. Now, copy the extracted folders to the internal storage of the device.
Download Total Commander file manager from Play Store and install it on your device.
Open the App and tap on "File system root." It will ask root permission. Just GRANT it!
Scroll down > tap on the 'System' folder (directory).
Copy and paste the desired folder that you had transferred in the internal storage (in Step #3).
⇒ Copy Apps from the "app" folder to /system/app
⇒ Again, copy Apps from the "priv-app" to /system/priv-app
The next step is, you need to set up the proper permission for the folders and APK files.
To change the permission, long-press the APK file or the folder, and tap on "Properties." Tap on 'RWX' and change the permissions of the folder/file as stated.

Demonstrated screenshot is for TouchWizHome_2017 App. You need to do the same step for all the APKs and the respective folders.
The demonstrated screenshot is for TouchWizHome_2017 App. You need to do the same step for all the APKs and the respective folders.
Finally, restart your device and you are done!
Love it? Do share your views in the comment section below.
---
Now, move ahead and download the Galaxy Note 9 wallpapers.
Download Galaxy Note 9 Stock Wallpapers
Wallpapers are something that changes the feel of a smartphone. Everyone loves Samsung's Galaxy S and Note series due to its premium quality hardware. Their software, as well as wallpapers, are at the top notch too. So, if you are a Galaxy Note fan, you would definitely love their stock wallpapers. We already mentioned that the wallpapers are QHD. So, download from the link below, and we are sure, it will fit on your device correctly.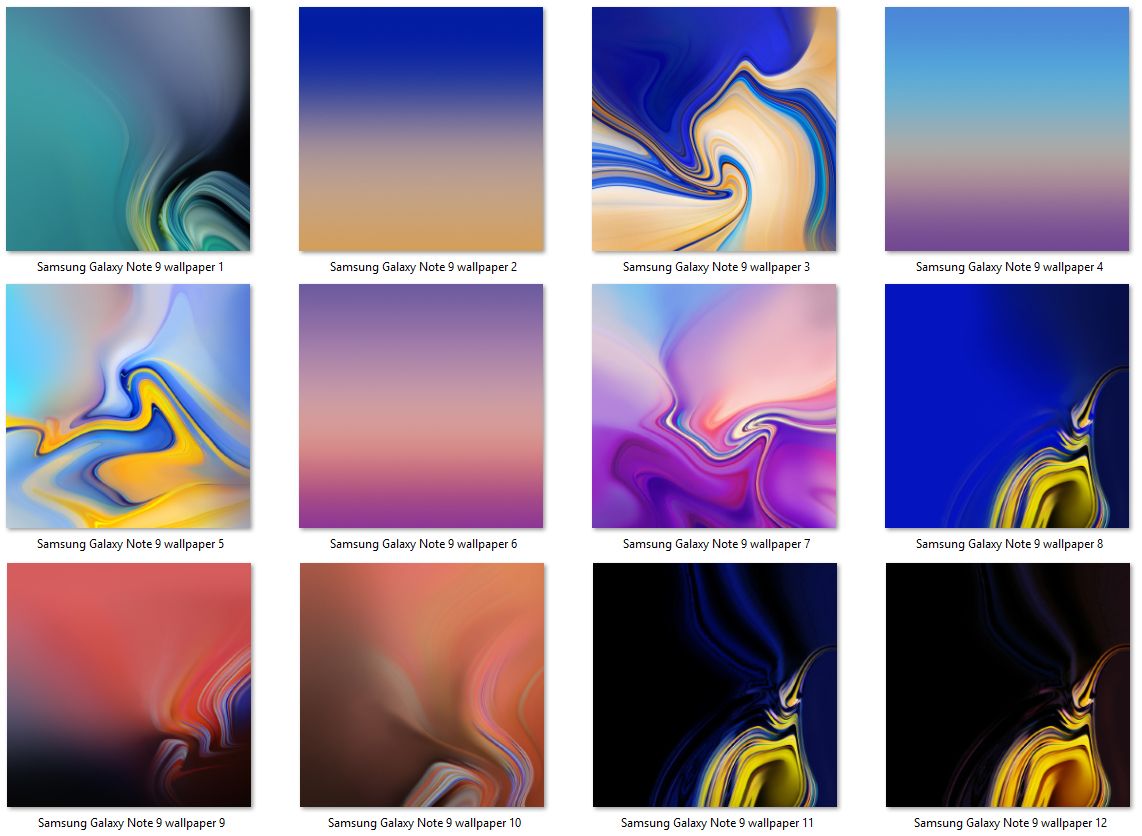 Download Galaxy Note 9 Audio (Ringtone / Notification)
Samsung updates their new ringtones and sounds with each flagship. The Galaxy Note 9 is also updated with new audios. Ringtone name is the same, but the tune is slightly modified. We are sure these new ringtones will make down to other Samsung's flagship phones coming later this year. But for those who can't wait can download them right away with this pack.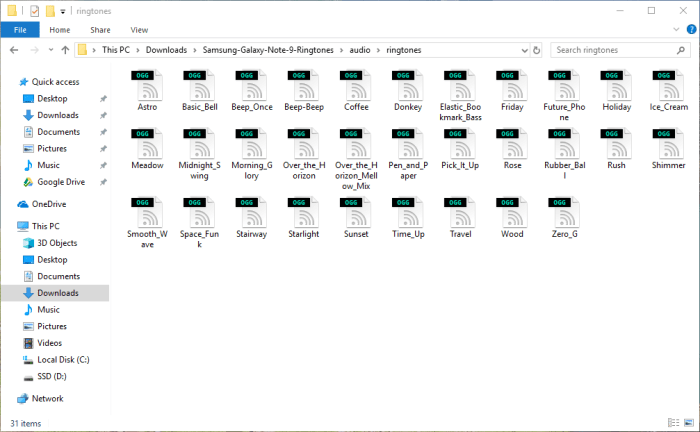 The latest collection of Samsung Galaxy Note 9 audio package includes:
31 ringtones
30 notification sounds
52 UI sounds
4 S-Pen sounds
All the Audios are extracted from the Galaxy Note 9 software and has combined in a ZIP. Thanks to Albe96, for his great contribution.
Galaxy Note 9 fonts
If interested on Galaxy Note 9 fonts, you can download it from the link below.
Remember: This is the initial release by XDA Developer. You may find some minor bugs which you can report us by commenting below! We will update this post once the developer releases the next version.
---
Let us know what you think about the new Apps, wallpapers, audios, and fonts in the comment section below! Do SHARE it with your friends so that they can take the benefit of it.