NetGuard is an Android firewall that gives you access to control internet access in apps individually. There is an advance and straightforward way to allow or block internet per app without root access. You can grant or deny your WiFi or mobile data connection, which may help you in many aspects.
NetGuard comes with many features that can't be found in any other firewall. The app is very simple to use, completely open source and ad-free. You can download NetGuard 2.215 APK from the link below, and install it on your phone right now! If you are a first time user on installing an APK manually, we have a tutorial below as well. Read ahead, and get it!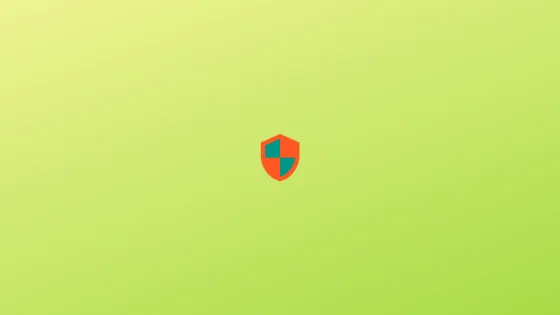 This firewall app is developed by Recognized XDA developer M66B; all credit goes to him. Root access is something that required in all firewall apps. But if you don't want to root your phone, this app will work for you. The newer version also supports Android 9.0 Pie. The user interface is material design, having an option to switch between light and dark theme. First time user may find this UI a bit tricky, but once you use it, you will love all the features.
Benefits of NetGuard firewall
Firewall is a barrier between the internet connection and the device. NetGuard firewall helps in blocking internet access to the applications of an Android device individually. This may help you in several ways:
Reduce the data usages by preventing the apps that consume data in the background.
Saves battery by making all the data hunger apps idle.
Increase your privacy: You can block all the apps that steal your personal app.
Features of NetGuard APK v2.215
This app comes with a lot of features that can't be found on any other firewall app. Some of the main features are given below:
(Features as per XDA forum)
Simple to use
No root required
100% open source
No calling home
No tracking or analytics
No advertisements
Actively developed and supported
Supports Android 5.1 and above
IPv4/IPv6 TCP/UDP supported
Tethering supported
Allow when the screen is on (optional)
Block when roaming (optional)
Block system applications (optional)
Optionally forward ports, also to external addresses (not available if installed from the Play store)
Notify when an application accesses the internet
Record network usage per application per address
Block ads using a hosts file (not available if installed from the Play store)
The material design theme with a light and dark theme
PRO features of NetGuard app
Log all outgoing traffic; search and filter access attempts; export PCAP files to analyze traffic
Allow/block individual addresses per application
New application notifications; configure NetGuard directly from the notification
Display network speed graph in a status bar notification
Select from five additional themes in both light and dark version
Of course, you can download the NetGuard app from the Google Play Store, but the Play Store version is something different. Due to the Google's terms and conditions, the developer has removed some feature from the app and uploaded in the Play Store. Therefore, installing NetGuard from the Play Store won't give you full functionality as mentioned above.
So we recommend you to manually download NetGuard APK from the link below, and install it like a normal APK.
Requirement
Android device having Android 5.0 Lollipop or above.
A compatible device (see below)
NetGuard app usage
Enable the firewall using the switch in the action bar
Allow/deny Wi-Fi/mobile internet access using the icons along the right side of the application list
You can use the setting options to change the blacklist mode.
Red/orange/yellow/amber

= internet access is denied

Teal/blue/purple/grey

= internet access is allowed
Compatibility of NetGuard app
Since the app doesn't need root access, it will make use of VPN, because the only way to use a firewall without root access is using VPN service. But keep in mind, Android does not allow chaining VPN. Therefore, you can not use two VPN based app at a time. If you already have some apps that are using VPN, please do stop it and then start using NetGuard. Furthermore, NetGuard app can be used on a rooted device too, and even offer more features then all the root firewalls.
Some Android devices that come with skinned Android OS like Samsung, Oppo, and Vivo, have buggy VPN implementation. This results in unexpected errors like Android refuse to restart the VPN service in certain circumstances. You may require to activate the VPN service manually after each reboot. Unfortunately, NetGuard is not responsible for this problem. Sorry to say, but you can't use NetGuard on such problematic devices.
Note: NetGuard firewall will work only on Android phones and tablets having OS version 5.0 Lollipop or above. Don't expect to run this app on television or car.
Download NetGuard APK v2.215 beta
As mentioned earlier, you can download the NetGuard app from the Play Store too with limited features. For full-featured packed APK, download from the link below:
Screenshots
How to Install NetGuard 2.215 APK
After you download, install it like normal APK allowing Unknowing Source. If you are first time installing an APK file, continue reading below for the instruction.
At first, download NetGuard 2.215 APK file on your PC.
Now, connect the phone to the PC by using a USB cable.
Next, you need to enable MTP/Transfer Files mode on your Android device.
Then transfer the downloaded APK file to the storage of your phone.
Now, disconnect the phone.
Then, open the file manager app on your phone.
Now, you need to navigate to the location where you transferred the APK.
Next, tap on the "<NetGuard-file-name>.apk" file.
If you are installing an APK for the first time, you will be notified to allow Unknown Source setting.
Once you enable it, you should be able to install the app.
Now, you must follow the on-screen instructions and install NetGuard no-root firewall app.
That's all! You can now enjoy the firewall with NetGuard app using VPN on your phone.
You might be interested in the following articles as well:
What're your views on NetGuard no-root firewall? Do you like it? Is that working on your device correctly? Which phone are you using? Do let us know by commenting below!