According to a recent report, Instagram hosts over 1 billion daily active users. The platform is home to various types of social media activity, with people uploading photos and video content every day. However, this also means that malicious individuals are also out to make the most of such immense traffic, and this guide shows how.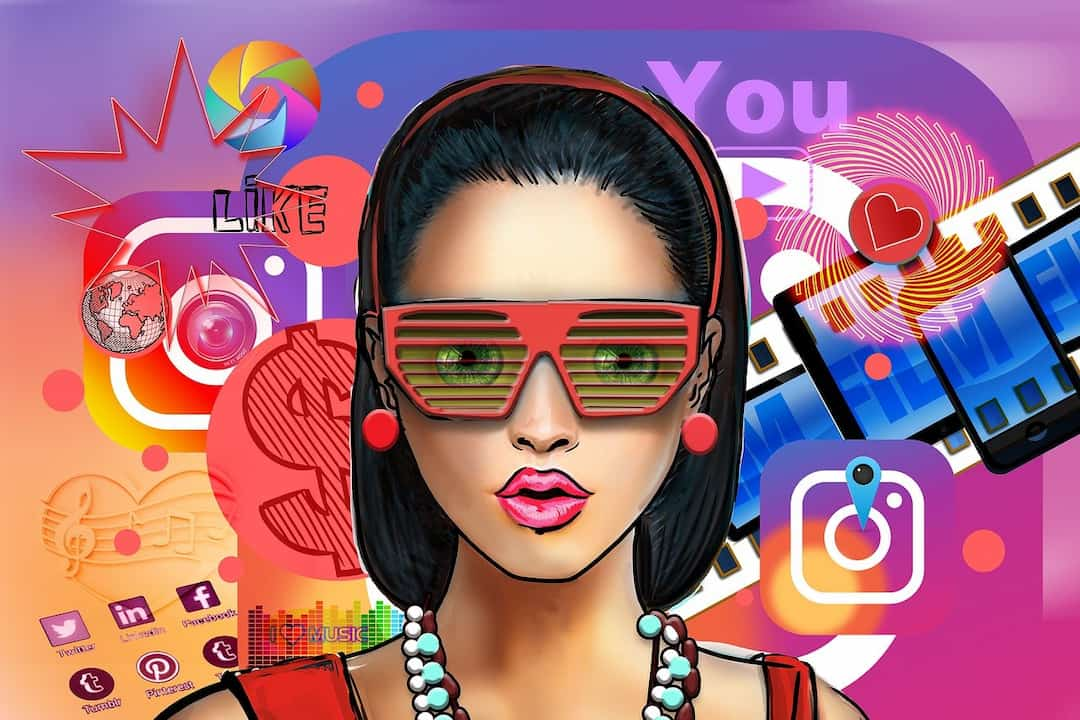 So, negligence should not be a term in the vocabulary base for any social media user. You have to be informed about the common ways to make your account secure. A few helpful suggestions for how to secure your Instagram account are given in the section below.
1. Enable Two-Factor authentication
Like every other reputable social media brand today, Instagram offers support for the two-factor authentication process. It's one of the main Instagram security features. Instagram sends a digital code to a specific email or phone number for every new device that logs in to a particular account.
The good thing about two-factor authentication is that it's simple to activate. So, the two-factor authentication process makes up one of the best ways to secure a social media account.
2. Always use a strong password
A strong password makes it difficult for any "would-be" or malicious individual to gain access to your account. A simple password is easy to guess and is highly prone to brute force hacks. However, while a strong password is crucial for social media safety, a recent report showed that over half of social media users are still negligent.
Using a strong password that contains characters or is securely generated through a browser can be an excellent suggestion. Furthermore, you can also take the safety of your password further by changing it regularly. Be careful in changing the password, and ensure you can remember it easily.
The best passwords are those that are alpha-numeric and use a combination of upper and lower-case characters.
3. Make your account private
Even though this seems counterintuitive towards social media platforms' goals, making your account private has many benefits. Hackers and malicious individuals are always ready with their hacking apps for Instagram and looking for any source of data about a particular person.
These can be photos, location details, emails, other social media handles, and various other data sources. And Instagram details all this valuable information to the people who follow a particular account.
So, limiting the number of people who can access your profile can have many benefits in securing your account. First, it ensures you can verify each friend before responding to requests, and it gives no loopholes for malicious individuals to access.
4. Don't accept follow requests from people you don't know.
Only accept friend requests from individuals with who you are acquainted in real life. Any malicious party can use social engineering techniques to masquerade social media profiles and access your information.
Being careful when accepting follow requests is going to be crucial in making your account safe on Instagram. Doing this ranks high among some of the best Instagram safety tips.
5. Block people who behave suspiciously
Anyone who has tendencies or behaviors that seem out of line should not access your social media profile. Ensure that you block them at all costs, as most suspicious social media users often have bad intentions.
If you have a long list of Instagram followers, ensure you keep track of each one of them and that you block anyone with unusual tendencies. A few things that can be signs of suspicious behavior include:
User profiles that don't have any followers and are aged.
User profiles that have conflicting information, such as photos and location.
Any user profile that keeps on sending the same messages or links to your profile.
Finally
You have the obligation of ensuring your social media profile is free from issues such as illegal access or hackers. So, this guide on five ways to stay safe on Instagram should be beneficial for your needs.
These techniques are simple to use and are proven methods of guaranteeing the safety of any account. Using these Instagram safety techniques correctly will ensure your account and personal data is safe at all times.