A decade ago, creating an app using only a mobile phone was instead an unthinkable feat for every mobile user. But now, as you can see, it seems like nothing is impossible when you use your creativity to its fullest. Just like a mobile phone, mobile apps have also become an important part. Users use those numerous apps for entertainment, personal organization, and even for business purposes. However, you might have found that not every app caters to your needs and purpose.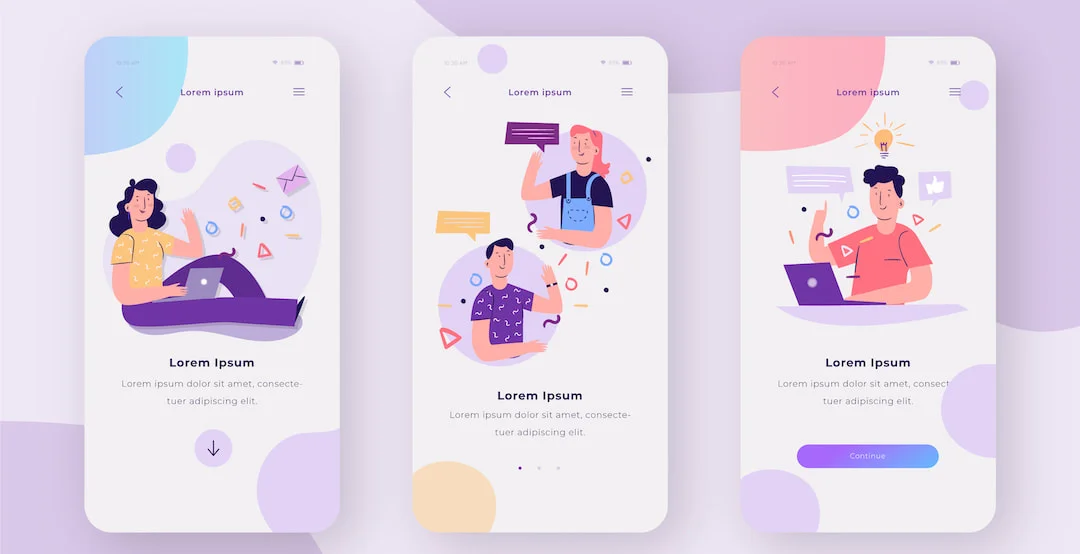 There are now tools called App Builders/Makers to bridge that gap. These tools allow you to create an App and even upload it on Apple Store or Google Play in no time. These tools are easy to use, as there is no programming language involvement or coding by you. As more people are gaining interest in app making, the number of app making platforms has also risen. Hence, here you can find the 8 best app maker for Android available out there.
1. Andromo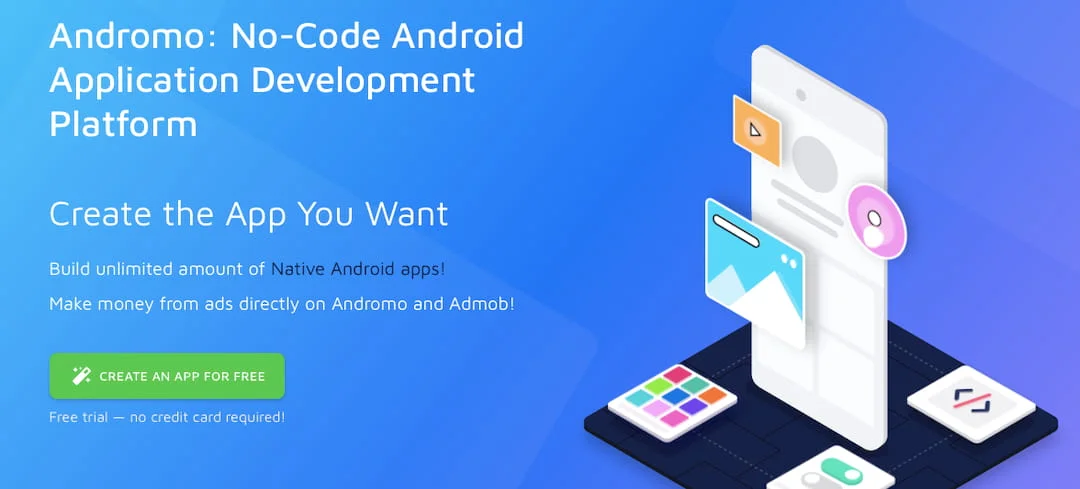 When you visit the site of Andromo, you can see that it's "a quick App Development with No-Coding Android App Builder." It means you can make an App without coding in no time. One of the features of this tool is that you can even create a multilingual app. You can make an unlimited number of Native Android Apps as well. You can earn directly through ads on Andromo and Admob. In Andromo, you just need to follow three simple steps to create an App.
Sign up on Andromo to create an App project.
Add your design and features.
Complete and get the app all ready for you.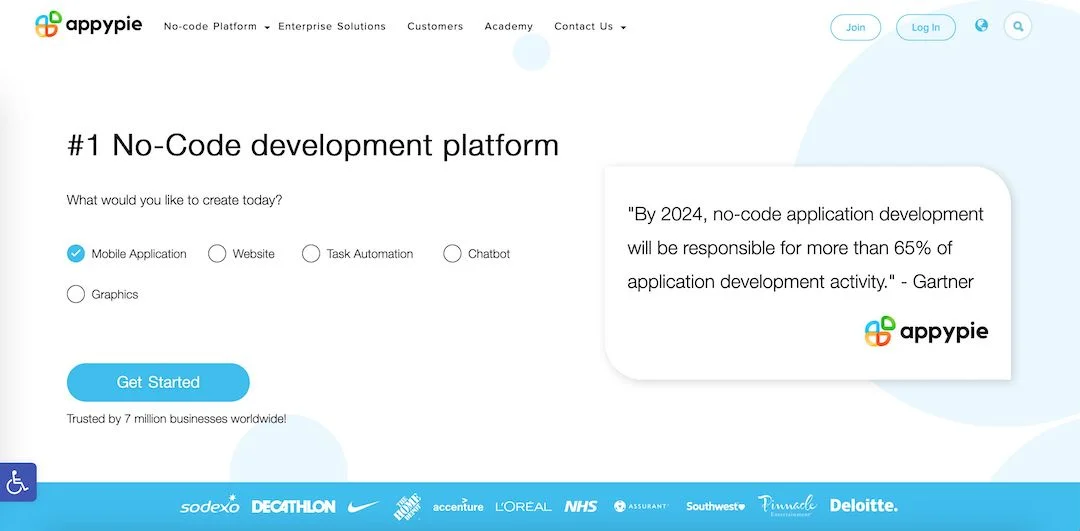 Appy Pie is a No-Code development platform. It is one of the fastest-growing app making platforms that allows you to create either a mobile application, website, chatbot, task automation, and even graphics. It offers a wide range of options to the App creator for free. And thus, it is a suitable platform for small and medium businesses for building Apps.
Appy pie has quite a different number of features. These include ebooks upload, in-app purchases, connect databases, ads, build instant messaging apps, social media integration, and many more. You can even find a broad base of tutorials for beginners. Appy Pie also offers pretty affordable subscription plans.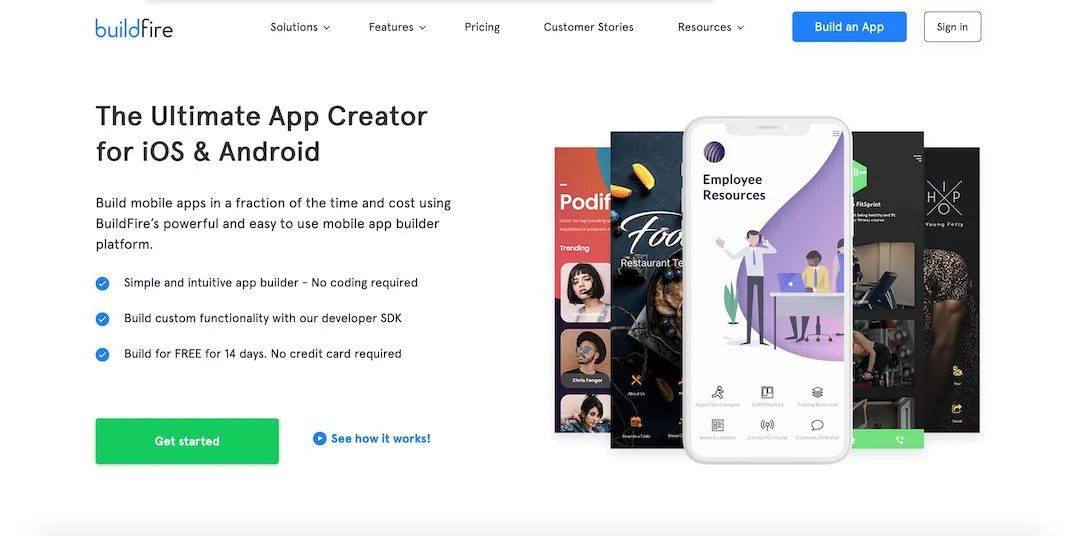 BuildFire is the ultimate reliable App creator for Android, as well as iOS. It is an intuitive and straightforward app builder without coding. It allows you to make custom functionality App with their developer software development kit (SDK). Highlighting feature of this platform is that it's easy to use, App customization, prompt configuration, and even test the app's adjustments in real-time. You can build an App for free on this platform within 14 days open plan. There is also a Premium Plan at $49 per month.
AppInstitute is the most prominent UK-based app developer that provides tools to make your app. This platform is considered significant for e-commerce businesses. It has quite lucrative loyalty options and customizability. You can even make a payment from within the app with no worry about security and privacy. It has a range of features like push notifications, social networking, media manipulation, and augmented reality. You can even be a white-label app reseller.
Through this platform, you can create an App with just four steps – pick the template, brand the app, edit content, and then publish. You can build Apps here at only $81 per month (iOS) or $49 per month (Android and PWA).
GoodBarber is also an App maker platform that allows you to make amazing Apps with a primary focus on design and user experience. You can build Progressive Web Apps (PWA), native Android apps ($32 per month), and native iOS apps. This platform is suitable for any project and type of organization. It has more than 300 functions to offer to its users. Those include loyalty rewards, social networks, calendars, news/articles, live events, audio and video, e-commerce, user chats, push notifications, and many more.
You can even convert your site into a PWA with responsive designs and SEO descriptors in its new update.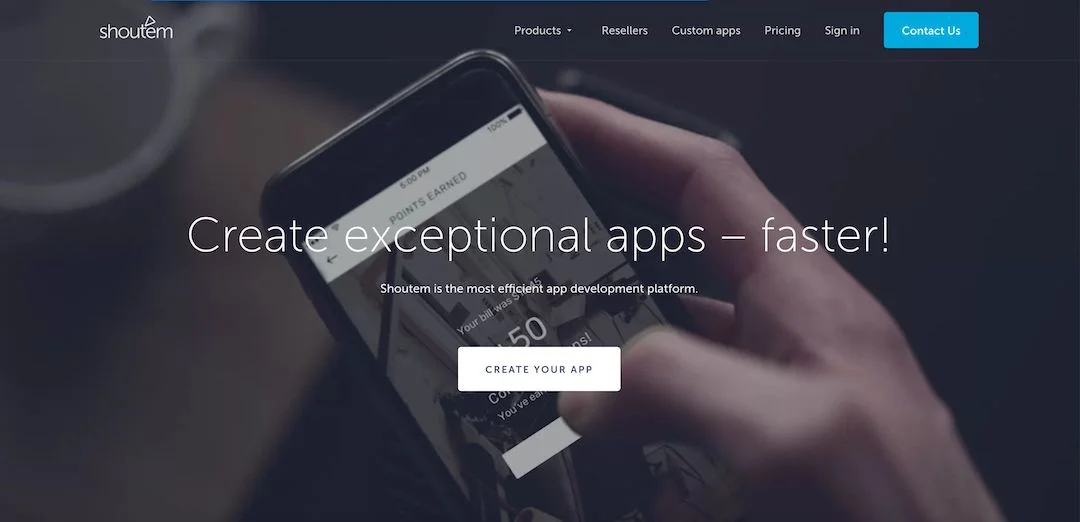 ShoutEm is considered one of the powerful App builder tool with no coding involved. It provides its user an easy drag-and-drop interface to make an App. You can even preview it in real-time. It is highly recommendable for creating event applications. In their latest version, this platform has been updated to enhance the user experience. It provides sleek template designs with a lot of customization options. It offers features like a social wall, keeping tabs, sessions, analytical trackings of your app, check-ins, and data points. It also has a content management system and a variety of monetizing modules. It also provides automated publish of your App on Google Play and Apple Store. However, the subscription plans are not low-priced, with their initial plans from $49.
Swiftic is one of the most prominent app builders in the world today. Its solution is a standard drag-and-drop interface for building Apps. It also has monetization tools for your app. Swiftic is highly business-oriented, though. Like other App makers, this has customizable subscription plans and a money-back guarantee of 30 days. This platform's dynamics are vast and include loyalty card features, e-commerce, events, customer reviews and ratings, and appointment scheduling integrations. It also offers you 7 different template combinations along with 6 varied navigation styles. Swiftic now provides its users a range of monthly subscription plan ($57), yearly subscription plan ($48), and bi-yearly payment plan ($41).
Mobincube is an app building platform that allows you to create an App for free with no coding. Their motto is somewhat in everyone's lines building their own app and earn with the Admob platform. It allows you to create native Apps which you can upload on a single store or multiple popular app stores. You get several templates to choose from, along with innovative attributes. However, on Mobincube, you cannot create complex page types. This platform's subscription plans are pretty competitive, and its lowest ad-free plan is at $9.99 per month.