Cryptocurrency is a highly volatile asset that one can possess. The value of the coins in your crypto wallet changes around the clock as the cryptocurrency markets keep trading in various sectors. That is where crypto portfolio trackers come into play.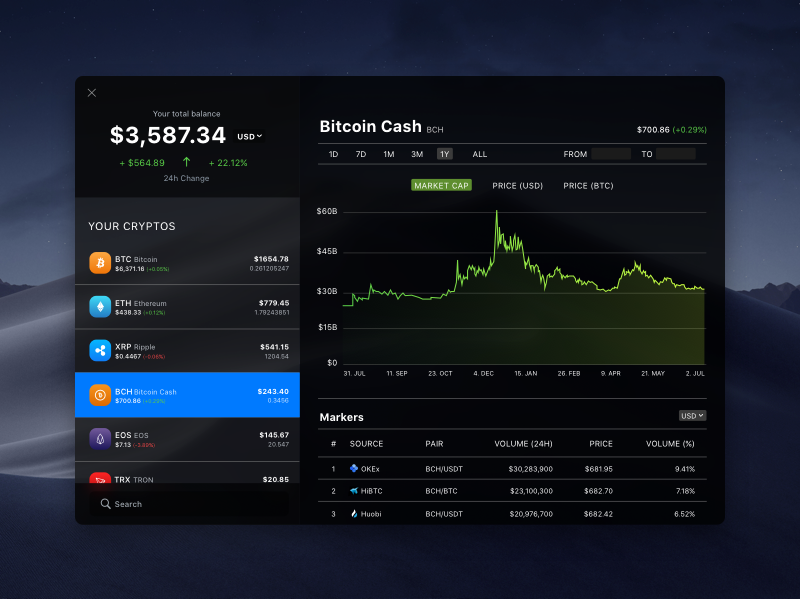 Professional or casual, beginner or master, all kinds of investors need portfolio trackers to monitor the shifts in the value of cryptocurrencies at any time of the day. This feature allows you to better understand the market and invest in cryptocurrencies that will be profitable in the future. Moreover, if you store your coins in a hardware wallet, it is necessary for you to get a portfolio tracker to stay up to date with the market.
What is a Portfolio Tracker?
Bots like crypto arbitrage is quite helpful for crypto trading. But a cryptocurrency portfolio tracker is a website, app, or any other type of platform that enables you to manage your cryptocurrency and monitor the changes in the values of the coins as they change in real-time. Trackers are everything you need when it comes to managing your crypto coins. It links with your exchanges and wallets while monitoring the value simultaneously to give you a personalized experience.
Crypto portfolio trackers can also work as a trading platform for general users. Just like a standard trader would assign you an individual wallet key, trackers also do the same upon initiating an exchange. Thus you can easily buy and sell crypto coins using the trackers. For new users, keeping coins in exchange platforms can be very convenient, but in the long run, this practice can put your coins at an increased risk of hacking.
So if you are planning to stay in for the long run, it would be ideal for you to keep an exterior wallet to be safe and a portfolio tracker to be up to date with the market. Portfolio trackers are also ideal for large scale investors who deal in more than 3 coins and regularly need updates on market value.
Parameters of Choosing a Portfolio Tracker
There are three basic criteria that must be fulfilled by a crypto portfolio tracker to mark it as safe and convenient. Let's look into those three important factors:
Security and Safety: The Blockchain system is by nature very hard to track and control from outside. The anonymity of this system attracts a lot of people who want to be involved in illegal exchanges. The normal users who deal in cryptocurrencies also get exposed to such online threats. This is why the tracker you are using must have a good security system that can ensure the safety of your exchanges.
Availability of Variety of Coins and Exchanges: If you are planning to invest in crypto coins for the long term it would be necessary for you to choose a tracker which has more than enough cryptocurrencies. Their updated system should allow you to choose from a wide range of coins and exchange them seamlessly. One crypto portfolio tracker should be an all in all system for you to exchange and hold any type of coin.
User-friendly Layout for Focused Experience: The sole reason for choosing a portfolio tracker over a standard tracker is to quickly view all of your portfolios with just one tap. A focused layout would be an app or website which will show all your portfolios when you open it and show you other numerous cryptocurrencies with just one tap after that. For specific actions other than monitoring there should be a dedicated easy to browse menu. Anything more confusing than this is not user-friendly at all.
There is no doubt that cryptocurrency has become a sensational mode of investment for many people around the world. To better understand how to assess your crypto assets, websites like Brexit Millionaire App are the best option for you. However, all of your labour may go to waste if you don't choose the portfolio tracker you need.
Conclusion
Even if you are a long term player in the world of cryptocurrency, you need a tracker to monitor your exchanges, holdings and the market. So always go for a secure, versatile and user-friendly portfolio tracker.