Whether you travel a lot for business or you're someone who likes to play games on your phone, we have the best portable monitor picks for travelers on the go.
We live in a modern age. Should you carry a phone, tablet, computer, all of them? Each device has a specific purpose, but what happens when you need to have two monitors to keep up your productivity.
This is where portable monitors step in. There are monitors of different sizes, prices, and for different purposes (i.e. gaming or programming).
Read on to learn about the best portable monitor for your situation.
Best portable monitor for phones and laptops
With the advent of the USB Type C, you don't have to carry an extra power cord to carry an extra monitor thus changing the travel monitor game.
1. GeChic 1503H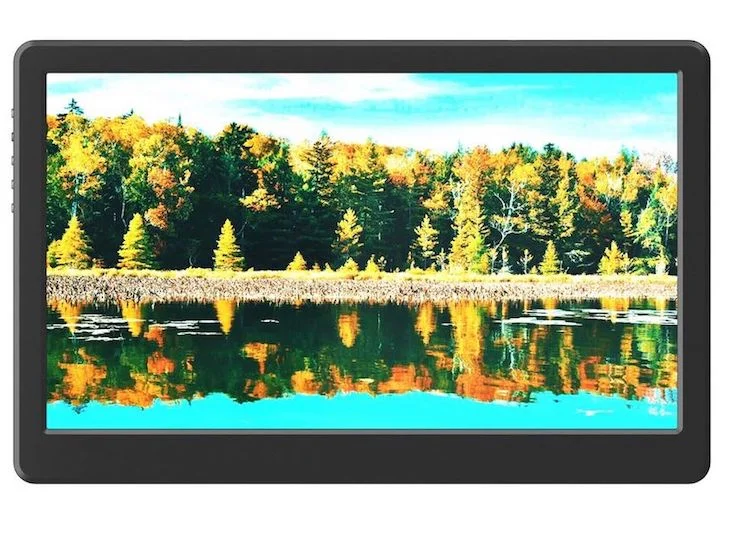 This portable monitor has a 15.6-inch screen and has a Full HD 1920 x 1080 resolution. Perfect for travel it is slim and fits easily behind your laptop in your bag. The IPS technology allows you to use this monitor for presentations on the go. Don't forget to use the headphone jack for a speaker or to keep your actions quite.
Unfortunately, you need to carry two cables if you want both power and a video signal, a drawback on this monitor. While this monitor claims to be a Gamer's Choice, some have found buttons to not function and that there is slow response time.
2. AOC i1601fwux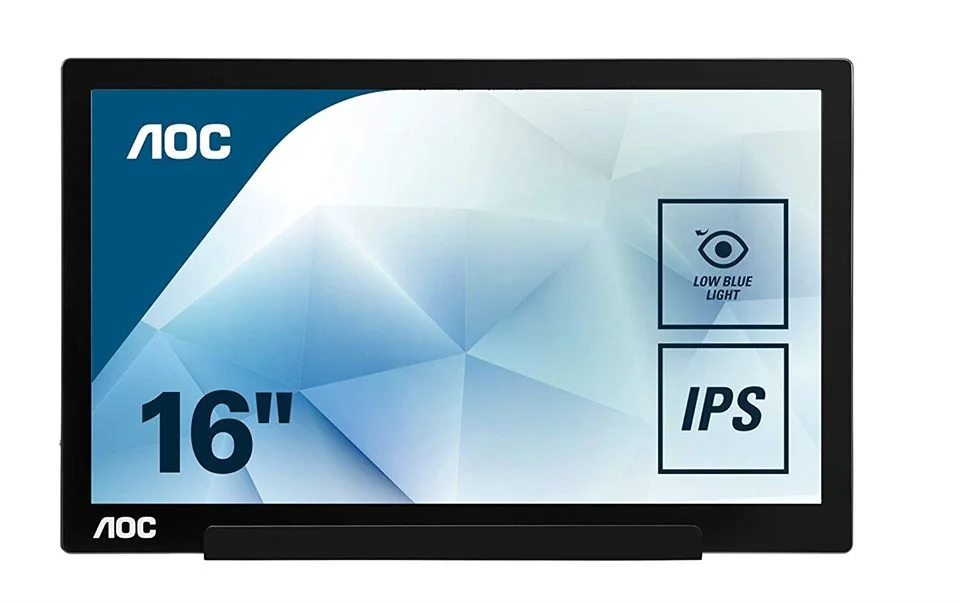 This portable monitor has a lot of visual flashes. It is also lightweight and thin. It also has a smart cover that can be used as a foldable stand, which is great for protection and use during presentations. This portable monitor has a 16" screen and HD 1920 x 1080 resolution.
This monitor has a 5-millisecond response time even when gaming or other media. If you are using c# read excel, this is the perfect monitor for you. The connection does, however, only work with a PC.
3. ASUS ZenScreen MB16AC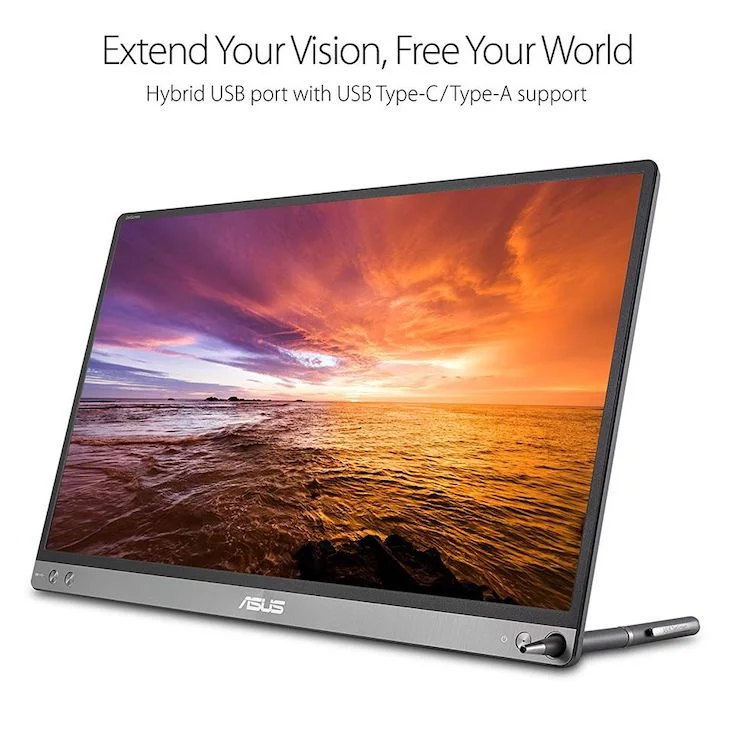 Of the models mentioned, this one is the thinnest. This monitor auto-rotates to support both portrait and landscape modes. It also includes a "ZenScreen pen that doesn't work on the screen but as a way to stand the monitor. A bonus, the ASUS includes a USBC connection and a USB 3.0 Type A. If you have older devices this is a benefit.
The lack of case and stable stand does make it potentially easy to damage. The screen does have video preset modes so you can customize the picture.
Now that you have an idea of what is available, pick up your favorite device and go looking for the portable monitor that meets your needs.
Do you need tech support with your Android?
We are not Samsung giving your hard to understand guides. We are focused on giving you everything you need to know about your Android, in simple easy to understand guides, tutorials, and tips.
Need to know what is the best portable monitor, we have you covered. Need to know how to install custom ROM, we have that too. Follow us, we have all you need to know about modifying your Android, without damaging your device.