In the modern world, people cannot do anything without technology. Different kinds of technological innovations are present in every sphere of human activity. Thus, students actively use writing apps in education.
Moreover, educators even encourage them to use smart programs to improve results. Most assignments must be written, and so, students should look for writing and editing apps. Millions of people prefer iOS and Android operating system. Therefore, you should review the appropriate options.


There are many useful applications, which help to write great masterpieces. Moreover, they allow for editing them quickly and precisely. The experts from a famous company AdvancedWriters recommends for students 10 excellent writing and editing apps. They run on iOS and Android and so, you won't have any problems with downloading and using them.
1. iA Writer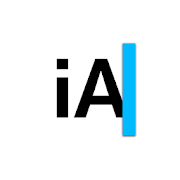 This application is one of the most popular and frequently used tools in the world. It runs slightly on iOS and Android to serve writing purposes. It offers multiple features, which help to improve and correct texts. Thus, its syntax highlighting identifies adjectives, nouns, verbs, conjunctions, and so on. Consequently, a user will instantly realize his/her mistakes and will fix them.
2. JotterPad
It's another effective and sought-after invention. JotterPad contains multiple options for PDF and DOCX formats. One may quickly write and edit essays with it. The application supports Markdown and has an attractive outlook. You can download it for free and will enjoy lots of benefits. However, if you get it paid more features will be available.
3. Google Docs
One of the most effective, quickest, and simple apps is surely Google Docs. As you understand, its developer is Google, and it sets a high tone. It's a cloud-based tool, which is a huge advantage for everyone. Oftentimes, we lose data or can access it only being online. Using this tool, you have no need for constant use of the Internet. It stores all the papers automatically, and you can access them in the offline regime.
The app can be downloaded for free. It's easily manageable with a clear interface. It possesses the main features of Word, and you can adjust your texts as you like. You are free to make instant editing. Simply click on the required document and begin to edit.
4. Evernote

When we talk about editing and writing apps, one simply cannot bypass Evernote. It's probably the simplest and most effective note organizer. It helps to take easy and instant notes if necessary. You can fully schedule your working day, week or month. Create a theme, add subheadings and divisions write instructions and set reminders. Thus, you will never miss an important task. Besides, it supports sketches, PDF, TXT, and photos. Attach photos to your documents and compose texts easily. You can also share data with friends.
5. Editorial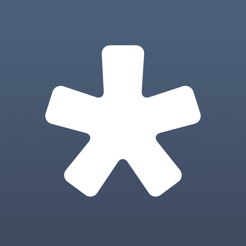 It's one of the most powerful editors on the web. It carries out all the functions any writing app is supposed to do. It is easily manageable and has an intuitive interface. Supports workflows, has robust Dropbox sync, etc. Thus, a user can easily export documents and publish them. The app is a powerful combination of smart interface and adaptive editor.
6. Monospace

This creation is another user-friendly tool. It contains simple but practical features to write and edit texts in different formats. One of its specific options is an ability to create hashtags. Thus, you can slightly divide your files to find what's required quickly.
7. Drafts
If you don't want to forget some great ideas for your writing projects, consider this app. It helps to take instant and easy notes. You can also send texts to various services and other applications. It's possible to divide drafts into logical blocks to review them quickly, and it supports Markdown.
8. Microsoft Word
Commonly present on all PCs and laptops, this simple but effective invention is also available for smartphones. Its first versions were actually weak, but recent updates elevated it over many similar tools. The famous tool offers the same well-known functions available on personal computers. Therefore, you can write, structure, and edit your texts exactly as you want.
Besides, it has one recent edition – DropBox. Accordingly, you can store your documents on the cloud. You won't lose any text and will quickly access it. Finally, users may share files with other people and work together.
9. Ulysses
This application is very simple and doesn't have too many features, and this is the greatest benefit for writers. Nothing draws your attention away, and you can concentrate on the process of writing and/or editing. It is enlisted in the top 10 on many reviewing websites due to its practical approach. A writer is free to work with web books and pages, PDF, and other formats. It is fully customizable.
10. InKredible
It's a unique application created for handwriting. It has a brilliant name, as well as brilliant features. One of its most outstanding features is a stylus pen. You can use it to write on your smartphone instead of using a virtual keyboard. The main aim of this creation is the mastering of your writing skills. It offers all the necessary tools to correct and enhance your grammar and style.
As you can see, the choice is really rich, and it's a huge advantage. You can use one or several apps listed here or address advanced writers who will provide you with professional academic writing services online. Seek some other options if necessary to improve your writing and editing skills.