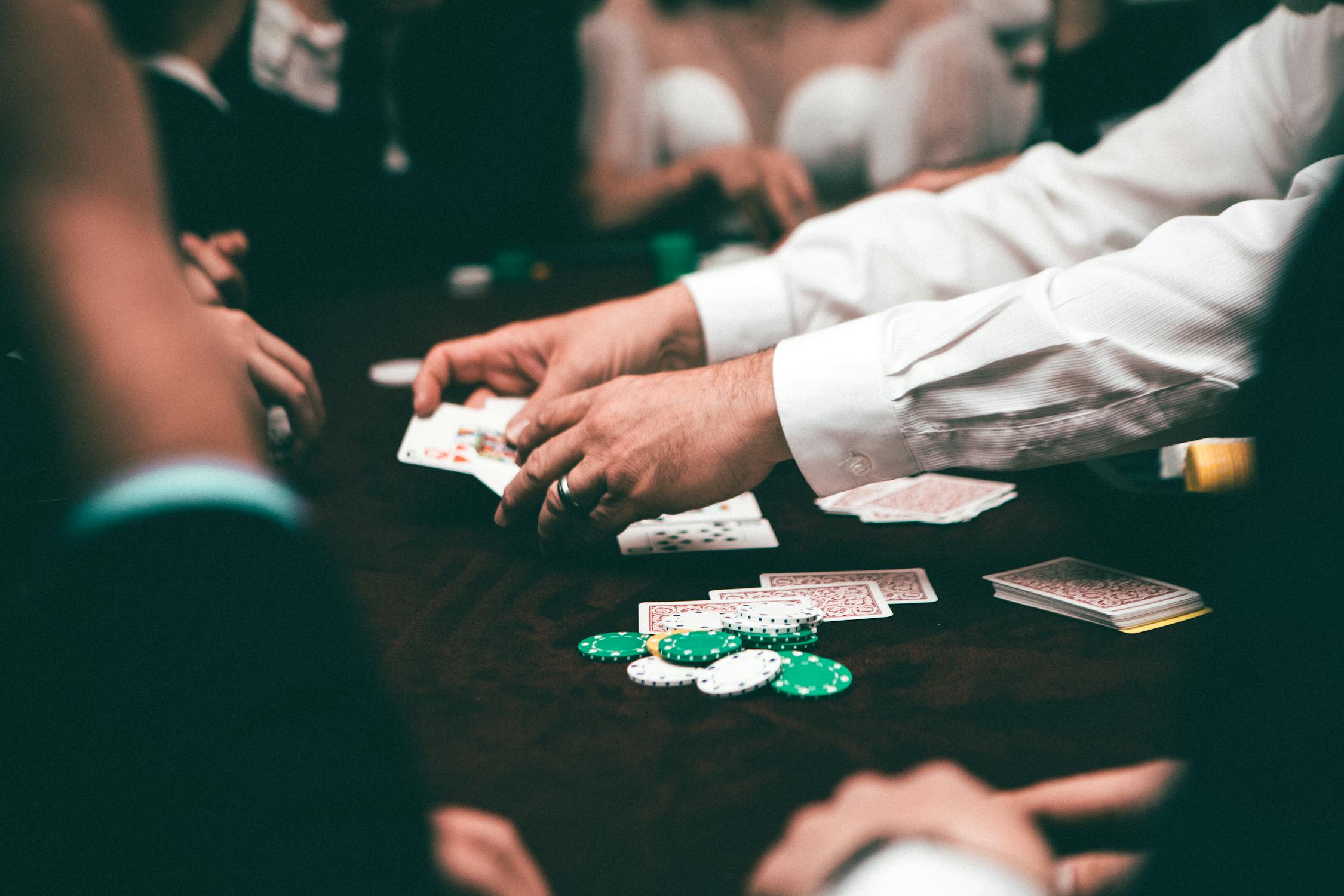 The digital era of 2023 has ushered in countless opportunities. Among these, the prospect of making a living by playing online poker stands out. Is it truly viable? With the right approach, the careful selection of games, and the utilization of top poker sites and apps for mobile, it might just be. Let's explore this fascinating possibility, diving into the details that make online poker not just a game, but potentially a livelihood.
Expected Value: A Guiding Beacon for Choices
"Expected Value" or "EV," is a term echoing in the halls of professional poker. Representing potential returns over time, Positive EV shows profitability, while Negative EV warns of loss.
Making a living with online poker? Recognize EV's importance. Imagine: You find yourself with a 20% chance to grab a $100 pot. Your EV? $20 (0.2 * $100). It's not a single game's focus. It's a long-term strategy.
Pot Odds: Judging the Calls
We then stumble upon pot odds, a ratio showcasing the relation between the pot's size and a contemplated call's cost. Worth the bet? Let's find out.
A situation: $80 in the pot, a call of $20. Your pot odds? 4 to 1. Chances better than that? Time to call.
Mastering Calculations: A Difference-Maker
Calculating odds isn't just useful; it's vital. Poker calculators can help, but mastering the mathematics separates the pros from the amateurs.
The 2023 Poker Landscape: Not for the Faint of Heart
An abundance of sites. Different styles and fierce competition. Online poker in 2023 is more intricate and heavily contested. Yet, opportunities haven't vanished. They linger for the skilled and patient.
Tools for Success: Spotlight on Top Poker Sites and Apps for Mobile
Selecting the Best Platform
A platform can make or break your online poker experience. Selecting the right one can be a challenge if you're first starting out, so make sure to do proper research before depositing real money.
More Than Just Games: Tutorials and AI Opponents
Looking for tutorials? They're there. Want to practice against AI opponents? You can do that too. The best platforms offer tools that mold you into a better player.
Live Games: The Real Deal
And what about live games? They provide an authentic experience right from the comfort of your home. Playing against real people, in real time, adds another layer to the game.
Adaptation: The Online Poker's Evolution
Embrace the Change: Rules and Behavior
New rules, shifting player behavior, technological advancements. The world of online poker is in a constant state of flux. Adaptation isn't a choice; it's a necessity.
More Than Cards: The Complex Battle
Online poker transcends mere card playing. It's a multifaceted contest of skill, mathematics, psychology. Understand these, and you're well on your way to mastering the game.
The Path to Poker Glory: Neither Simple nor Predictable
The Winding Road: Challenges and Learning
The road to success in online poker is filled with twists and turns. Challenges? Plenty. But with a steadfast commitment to learning, those twists become less daunting.
The Right Choices: Games and Platforms
Choosing the right games, platforms, and playing at the correct stakes can guide you along the path. It's a nuanced journey but open for those daring enough to take it.
The Unpredictable Journey
Nothing is given in online poker. The path to glory is neither simple nor predictable. It's a journey filled with excitement, disappointment, triumphs, and lessons. And it's a journey worth taking for those with the courage and the skill.
One thing is for certain if you want to become a professional poker player; you will lose money before you start making money. There are no shortcuts. You need to walk through the trenches before you can compete in the big leagues. But it's all so worth it.
Bankroll Management: The Bedrock of Victory
Playing poker for a living online demands sound bankroll management. Define money for poker. Manage wisely. Professionals recommend 50 to 100 buy-ins for your playing level. It cushions the game's inherent turbulence.
Psychology matters, too. A robust bankroll clears your judgment, releasing you from financial stress.
And there it is: the digital arena of 2023's online poker. Complex yet full of promise for those who skillfully navigate its multifaceted landscape. A living from poker online? Still an achievable dream.