In the realm of social media, uniqueness is key. One such unique trend that has caught the attention of many is the use of the 'Backwards 3' or 'Ɛ'. This article will guide you on how to type the Backwards 3 on both PC and mobile devices, and also introduce you to the world of mirrored and flipped text.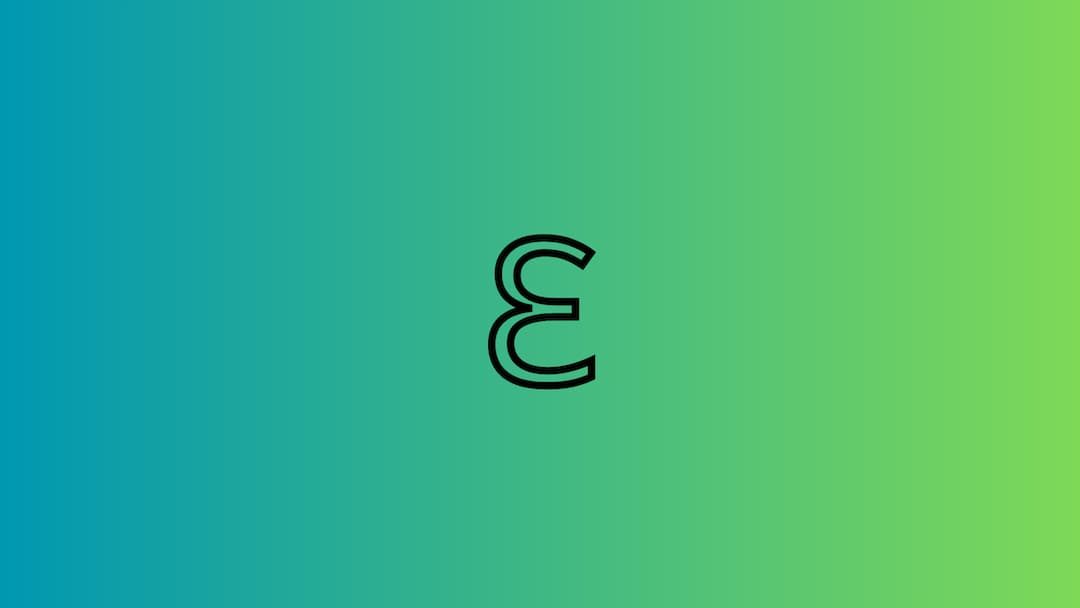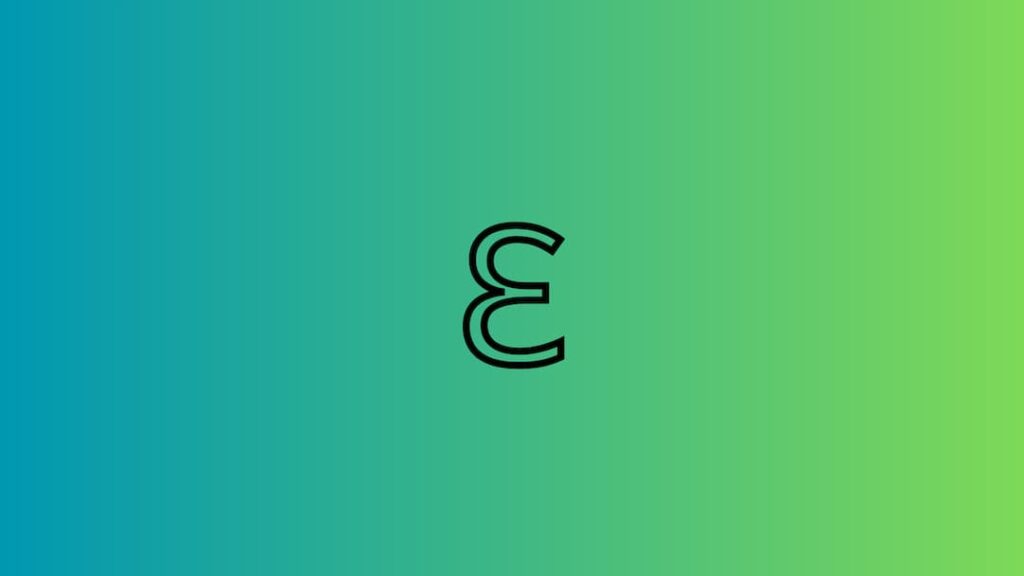 The fascination with Backwards 3
Every so often, someone will type their text in a unique way, flipping or reversing characters. One of the popular characters that are typed backward is the number 3, also known as the Backwards 3. The reasons for this trend are varied. Some use the Backwards 3 to garner more social media attention, others swap the letter E with the Backwards 3, and some use it to create unique usernames for their social media accounts. The reasons are as diverse as they are fascinating.
The origins of Backwards 3
The Backwards 3 trend didn't just appear out of nowhere. It's a part of a broader trend of using unique and unusual characters in digital communication. This trend can be traced back to the early days of the internet, where users would use ASCII art and other creative text manipulations to stand out. The Backwards 3 is just the latest evolution of this trend.
The Popularity of Backwards 3
The Backwards 3 has become particularly popular on social media platforms. It's a simple and effective way to make your posts and comments stand out. Whether it's used in a username, a status update, or a comment, the Backwards 3 is sure to catch people's attention.
How to type Backwards 3 on PC
Typing the Backwards 3 on a PC is a simple process, despite the fact that PC keyboards don't support all special characters, including the Backwards 3. However, with a few shortcuts and tricks, you can easily type the Backwards 3 on your PC.
To type a Backwards 3 on your Windows PC, open your Microsoft Word document and type in 0190. After typing the numbers, press the Alt and X keys on your keyboard simultaneously. This key combination will transform the string of numbers into a Backwards 3, looking like this 'Ɛ'.
Using unique characters like the Backwards 3 can have a significant impact on your social media engagement. These characters stand out in a sea of regular text, drawing people's attention and encouraging them to engage with your posts. This can lead to more likes, comments, and shares, boosting your visibility on the platform.
Typing Backwards 3 on Android and iOS
Mobile phones, unfortunately, do not have the Backwards 3 symbol on their default keyboards. But don't worry, you can still use the Backwards 3 on your phone. One simple way is to copy and paste the Backwards 3 symbol from somewhere, like this article, and use it wherever you want.
Android and iOS users can also take advantage of third-party keyboard apps that offer special characters. One such popular keyboard is Character Pad – Unicode, which includes the Backwards 3 code.
Alternatively, you can copy the Backwards 3 symbol directly from here: Ɛ.
The Role of third-party keyboard apps
Third-party keyboard apps play a crucial role in the use of unique characters like the Backwards 3. These apps offer a wide range of special characters that aren't available on standard keyboards, allowing users to express themselves in unique and creative ways. Whether it's the Backwards 3, emoji, or other special characters, these apps open up a world of possibilities for digital communication.
Exploring mirrored text, flipped text, and flipped numbers
Beyond the Backwards 3, there are many other characters that you can flip or mirror. Here are some examples:
Mirrored Text
Z Y X W V U T Ƨ Я Ϙ ᑫ O И M ⅃ ꓘ ᒐ I H ວ ꟻ Ǝ ᗡ Ɔ ᗺ A
Flipped Text
∀ q Ɔ p Ǝ Ⅎ פ H I ſ Ʞ ˥ W N O Ԁ Q ɹ S ┴ ∩ Λ M X ⅄ Z
Flipped Numbers
Ɩ ᄅ Ɛ ㄣ Ϛ 9 ㄥ 8 6 0
While there are no specific key combinations for all special characters, there are many online services that can be used to type in reverse or flipped text. You can use these flipped and mirrored texts in your social media posts, or as a unique character for your social media profiles or gamer tag.
The world of unique characters
The Backwards 3 is just the tip of the iceberg when it comes to unique characters. There are countless other characters and symbols that you can use to make your digital communication more unique and engaging. From emoji to special characters, the possibilities are endless.
To get a better understanding of how the Backwards 3 and other unique characters are used in practice, we spoke with several social media users and influencers who frequently use these characters.
One user told us, "I started using the Backwards 3 in my posts a few months ago, and I've definitely noticed an increase in engagement. People are always asking me how I typed it!"
An influencer we spoke with said, "I love using unique characters like the Backwards 3. It's a fun way to stand out and express myself. Plus, my followers love it!"
See also:
Future trends in digital communication
As digital communication continues to evolve, we can expect to see more unique characters and symbols emerge. Just as the Backwards 3 has become popular, other characters will likely rise to prominence in the future.
One possible trend is the use of more complex and intricate characters. As technology advances and keyboards become more sophisticated, we may see a rise in the use of characters from non-Latin scripts, mathematical symbols, and other unique characters.
---
By incorporating the Backwards 3 and other unique characters into your typing, you can add a touch of uniqueness to your social media presence. From mirrored text to flipped numbers, the possibilities are endless. Happy typing!