If you're a fan of the mobile game Coin Master, you may have heard of a tool called the "Coin Master generator." This tool claims to be able to generate free spins and coins for players to use in the game. But what exactly is the Coin Master generator, and is it safe to use?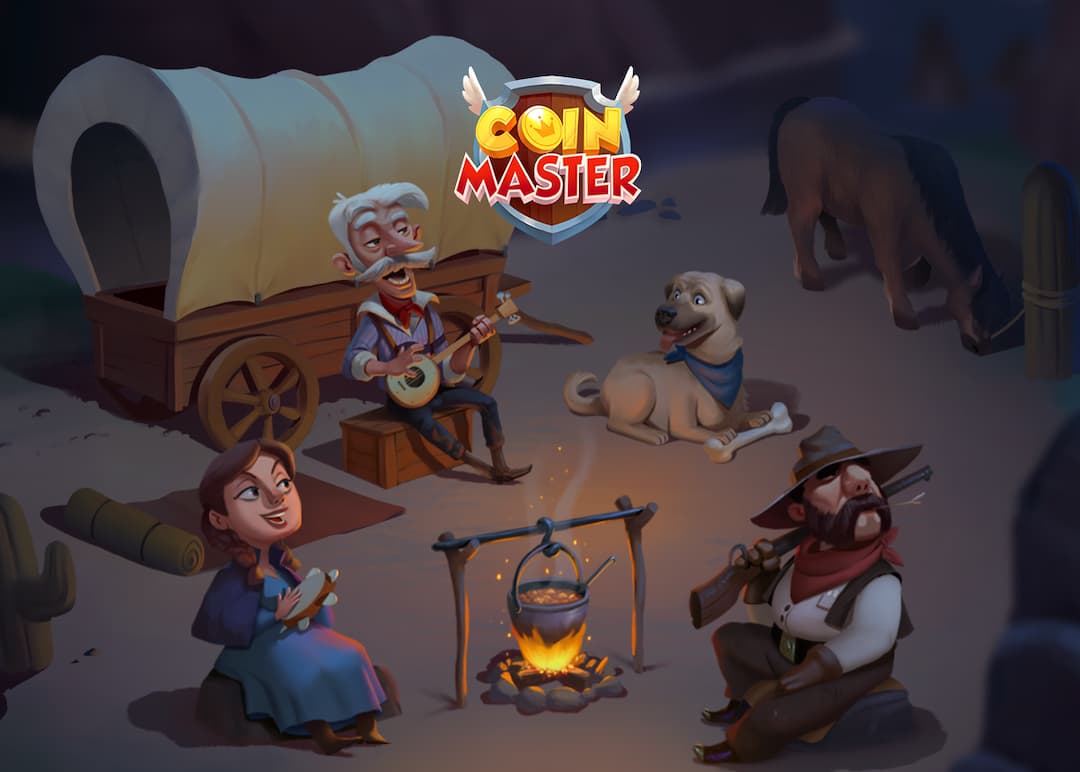 The Coin Master generator is a type of software or online tool that claims to be able to generate free spins and coins for players to use in the game. These generators typically work by exploiting vulnerabilities in the game's code or server, allowing them to generate resources that would normally have to be earned through gameplay.
However, it's important to note that using a Coin Master generator is against the game's terms of service, and can result in your account being banned or suspended. Additionally, many of these generators are scams or contain malware that can harm your device or steal your personal information.
If you're looking to get free spins and coins in Coin Master, it's best to do so through legitimate means, such as by completing in-game challenges or purchasing them with real money. While it may take more time and effort, it's a much safer and more reliable way to earn resources in the game.
While the idea of a Coin Master generator may sound tempting, it's not worth the risk of getting banned or compromising your device's security. Stick to legitimate ways of earning spins and coins, and enjoy the game without any worries.
Why should you avoid Coin Master Generators?
You should avoid Coin Master generators because they are most likely scams that promise to give you unlimited spins or coins, but in reality, they put your account at risk of being hacked or banned. Followings are some of the key reasons why you should never use Coin Master Generator:
1. Asking for personal information
Cheats, hacks, and generators are unauthorized modifications to the game that are prohibited by Moon Active. Thus, you cannot access these tools from any official platform. Unfortunately, you may have to resort to untrustworthy forums where you may be required to reveal your personal details.
It is crucial to safeguard your personal and private information, especially on unfamiliar websites or community boards. Please do not disclose your password or answer to security questions to anyone you don't know. These are confidential details that should not be shared with anyone else. Remember to block anyone who asks for such information right away.
Certain fraudulent websites may prompt you to sign in using your Facebook account. Once you've done so, they may inundate you with social media messages, falsely claiming to represent the Moon Active security team. To safeguard yourself, it's recommended that you immediately block and report these accounts. Although their primary aim may be to hijack your Coin Master account, in more severe cases, they may be attempting to deceive you into divulging confidential information such as credit card details and other valuable data.
2. You may be asked to complete numerous surveys.
Some dishonest individuals may lure you in with the promise of free spins and coins, only to trap you in a never-ending cycle of filling out surveys. Unfortunately, there is no Coin Master generator waiting for you at the end. These scammers deceive people into completing web surveys to profit from each of their victims.
If you are required to fill out forms before accessing a file, we regret to inform you that the file is not available. Reputable software repositories will not force you to complete a survey before downloading their files. There is little you can do except take note of the website's name and avoid it in the future.
3. Be cautious of suspicious videos on YouTube
There are numerous videos circulating on YouTube that claim to offer hacks for Coin Master, but most of them direct viewers to dubious websites or irritating surveys. Although it's true that hacks for Coin Master exist, the links provided in these videos' descriptions are not reliable sources.
Frequently, these links are embedded with viruses, trojans, and other harmful software that could cause damage to your computer and mobile devices.
The developers who create Coin Master generators and similar hacks are not interested in providing a helpful service. Their primary goal is to attract attention to their videos and lure users into completing forms or stealing personal information to generate income.
4. Rooting or Jailbreaking
It is important to avoid using tools that require rooting or jailbreaking your phone. Scammers often use these tools to trick people into filling out surveys and giving away their private information. These scams usually promise cheats or hacks but once the scammers have what they want from you, you end up with nothing.
However, there is an even more harmful type of Coin Master generator scam that asks you to root or jailbreak your phone. These scams may provide an easy click and download process, but once you install the app, it will ask for root permission to your device. Rooting (or jailbreaking) gives apps access to low-level administrative permissions that are typically hidden from general users. By granting unknown apps these permissions, you are giving them the ability to do whatever they want with your phone, such as accessing your camera or stealing your contacts.
Moreover, these hacks with root access often do not even work. You risk your phone's security and privacy for nothing. Therefore, it is essential to stay away from such scams and only download apps from trusted sources to ensure the security of your device and personal information.
---
Did you find the guide informative? If so, we encourage you to share it with your friends and acquaintances, as this will help raise awareness about the risks associated with using the Coin Master Generator. Sharing this information with others can help protect them from falling prey to scams and fraudulent activities.