If you are in the IT field, then you would know how essential data and information can be – files can get deleted by mistake and it can seem impossible to recover the lot. That's why it is essential to have a data recovery program on the standby mode and so far, EaseUS MobiSaver seems to do an effective job of recovering deleted files, files that had been deleted by other programs, and even recover data from servers as well as RAID storage as well.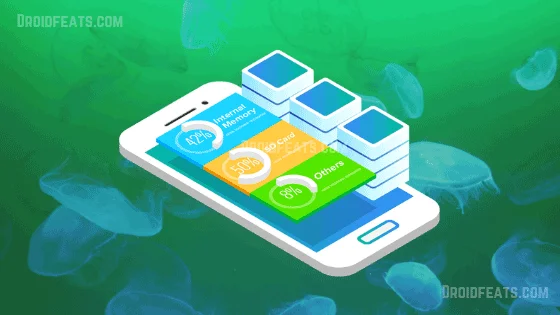 Introduction to EaseUS MobiSaver
EaseUS certainly stands out in the sense that it comes with an easy to use interface which should help make it easier to use and still easier still to recover the accidentally deleted data. When it comes to various recovery utility programs, this one stands out from the rest, for all the obvious reasons – read on to know more.
The EaseUS MobiSaver Android Software comes with a bevy of features which should streamline data recovery and make it seem less of a hassle than before. It comes with an efficient design which should help save time by eliminating unnecessary steps and all that you need to do is to choose the right options and you should soon be able to recover your data in full.
Specifications of EaseUS MobiSaver
The EaseUS MobiSaver software should enable you to recover deleted files on your Android by utilizing the Windows platform. You would be required to run Windows 10 all the way to Windows Vista to successfully operate this software on your system.
The software also supports various languages apart from English such as Chinese, French, German, Spanish, Portuguese, Japanese and others. You can also use this software to recover various files such as videos, documents, images, message, calendar, note, WhatsApp history, contacts, call history and much more.
Pricing and License
EaseUS MobiSaver offers you a comprehensive recovery tool with which you should be able to recover the files you need with as little hassle as possible.
EaseUS MobiSaver offers two-tiered data recovery packages and each one differs from the other; you can choose the one you prefer, depending on your current requirement. EaseUS currently offers both professional and technician packages, with the professional one set to be simple and often utilized by most users.
The professional package comes with a single user license and can be used for one computer, and is priced at $89.95. The technician recovery package is designed for service providers and IT companies and is priced at $299.
When it comes to the average user, the best EaseUS Recovery Software is the one tagged as the 'data recovery wizard pro for Windows + WinPE'. Essentially, Win PE allows you to recover data from systems that do not even start due to boot partition issues, which is why it is quite a handy tool to have.
EaseUS also provides a Mac version, aptly named 'Data Recovery wizard for Mac with bootable disc'. You can also opt for a cheaper version, the one that does not include any recovery CD.
Features of EaseUS MobiSaver
The EaseUS MobiSaver offers a viable data recovery option and comes with several power-packed features that will leave any user surprised.
Here are some of its key features
Operating systems: Windows, OSX, iOS, and Android
FAT (FAT12, FAT16, and FAT32), ExFAT, ext2, ext3, HFS+, and NTFS file system recovery
200+ supported file types including compressed files (ZIP, RAR, ISO, etc)
Lost partition recovery: In case your system does not start due to partition issues, EaseUS can help recover files from the same as it also comes with a bootable drive.
RAW drive recovery: This recovery suite should help you recover your drive by itself.
Recovered file preview: It provides you with a preview of the recovered file so that you can confirm that it is the file that you require.
Email recovery from MS Outlook and Outlook Express: It also helps you to recover deleted files with these email programs seamlessly.
Scan for deleted files: It scans for all the deleted files in the system.
It also comes with an 'Image recognizer', which often scans the image and categorizes the same into people, buildings or animals. Well, to date this recovery software happens to be the only one to offer this perk so that's something. It scans your device for the deleted files in question and also comes with a deep scan option as well.
What's more! You can use EaseUS to sort your various files accordingly, which should help you to access the key files faster. Please note that this product also comes with a bootable USB drive, as well as a recovery CD, and cloning all of which are sold separately.
But the icing on the cake is that this recovery software should enable you to recover files from another system that's remotely connected to your own. It is certainly turning out to be one of the most effective data recovery programs available online today.
Installation / activation of EaseUs MobiSaver
Installation of the data recovery software is quite easy and can be done quickly. It hardly takes a couple of minutes to key in the official product URL, and click on the download link and then to activate the same. It is fast, that certainly seems to be a given as far as this product is concerned.
Once you have downloaded the product, you just need to follow the instructions and click on the 'Activate now' button at the top left corner of the client window and that's it. But make sure that your system has the necessary requirements beforehand. Another plus point is that the product comes with a minimalistic design.
Recovery Process
Once you have installed the product on your system and activated it, it starts to scan your system for all deleted files. If it does not locate any, it immediately starts a deep scan, and in case you have not indicated any preference for locating any particular file, it tries to recover the drive with all the files intact.
The software certainly helps you save a lot of time in the process, so that you do not have to opt for any other scanning method to recover your data intact. You can always go ahead and pause the scan at any stage and resume once you return. The recovered files are then displayed and a live preview of the same is generated for your ease of reference.
Performance of EaseUS MobiSaver
In order to test the performance of EaseUS data recovery program, we downloaded, saved and deleted five different file formats. At the least, it should give us a good idea of just how good EaseUS is when it comes to recovering deleted data and lost information.
We ended up getting a 100% success rate with this data recovery program which was more than we had gotten earlier on, with some of the other similar programs. Please note that the recovered file/data would be stored either under Lost files/ special lost files/ raw data section.
Customer Support
Granted that this data recovery program may seem to be a little expensive but it certainly seems to be worth every penny. It comes to bang on with a lot of features that can prove to be quite useful and if you are still not sure how to get it set up, you can either refer to the online manual or call in customer service.
You can either give them a call or use the email or the live chat option; the support team will be more than happy to answer your queries and would even walk you through the process, and make sure that you are able to recover the data successfully.
But please note that the amount of support you receive also depends on the tiered package that you have opted for – with those who had subscribed for the technician package receiving more qualified support than say, those who had subscribed for the professional package.
Verdict
Data recovery is all the more essential these days; you may have just deleted a file or a folder by mistake or an anti-virus program that you were operating on your system may have removed it, by mistake. That's why it makes sense to have a reputed data recovery system installed in place and with the help of essential data recovery tools, recover the files that you need.
While Ease Us does seem to match up to a lot of data recovery programs out there, the only con is that it seems to be a tad expensive but other than that, it does a spectacular job of retrieving deleted files.
Before downloading and installing this recovery software on your system, make sure that you meet all the basic requirements otherwise, it may not work as it is supposed to.
You may also want to check out the product website as it comes with a complete and detailed knowledge base which should prove to be handy especially during the installation process as well as during the initial few scans.
All things considered, and given its Spartan and minimalistic design and ease of use, EaseUS MobiSaver stands out for all the right reasons.