HMD has been keeping "most" of its promises so far. Most devices released in 2017 has been getting an Android Pie update, and security patches are also monthly implemented.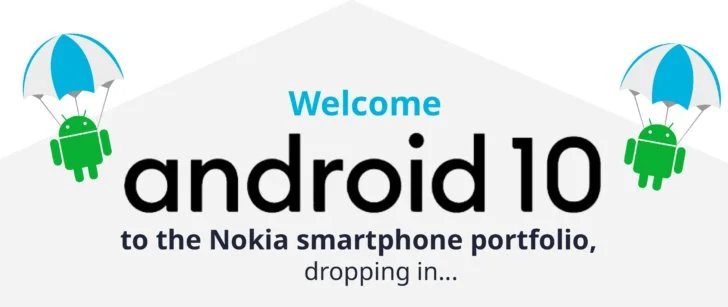 Last week, Google announced that it will now be ditching its "dessert" naming scheme for later Android versions. Instead, the Android Q will simply be called Android 10. Juho Sarvikas, CPO for HMD Global, then tweeted a photo of their Android 10 roadmap.
Earlier this month, Google and HMD rolled out Android Q Beta 5 for the Nokia 8.1, one of the few devices which has access to Android's developer preview. This makes the phone one of the top priority for the upcoming stable Android 10 update.
Q4 2019
Nokia 7.1
Nokia 8.1
Nokia 9 PureView
Early/Mid Q1 2020
Nokia 6.1
Nokia 6.1 Plus
Nokia 7 Plus
Q1 2019
Nokia 2.2
Nokia 3.1 Plus
Nokia 3.2
Nokia 4.2
Nokia 8 Sirocco
Nokia 1 Plus
Nokia 5.1 Plus
Q2 2019
Nokia 2.1
Nokia 3.1
Nokia 5.1
Nokia 1
The Nokia 8.1 will get an Android 10 update on Q4 2019 alongside Nokia 7.1, and the flagship Nokia 9 PureView. More premium mid-range handsets like the Nokia 6.1, Nokia 6.1 Plus, and Nokia 7 Plus will then follow. Timeline is set in between the Q4 2019, and Q1 2020.
Budget handsets like the Nokia 2.2, Nokia 3.1 Plus, Nokia 3.2, and Nokia 4.2 is also set for Q1 2019. The 2018 flagship Nokia 8 Sirocco will also be getting an Android 10 update on Q1 2019, alongside Nokia 1 Plus, and Nokia 5.1 Plus.
For the Q2 2019, users of Nokia 2.1, Nokia 3.1, Nokia 5.1, and the Android Go Edition Nokia 1 will also get a taste of Android 10 via stable channel.
Past flagship Nokia 8 and mid-range Nokia 6 isn't in the roadmap, as these devices already got at least two major software upgrade. But HMD will maintain the security patches for another year. That means, while it may be running on older Android versions, HMD assure that it is still safe to use.