The latest update of Photoleap finally grants Android users full access to the power of AI-driven photo editing.
AI is significantly altering the landscape of content creation, as new tools expedite workflows and introduce novel creative opportunities. However, many pioneering AI companies have primarily catered to iOS users, leaving Android users on the sidelines of this revolution.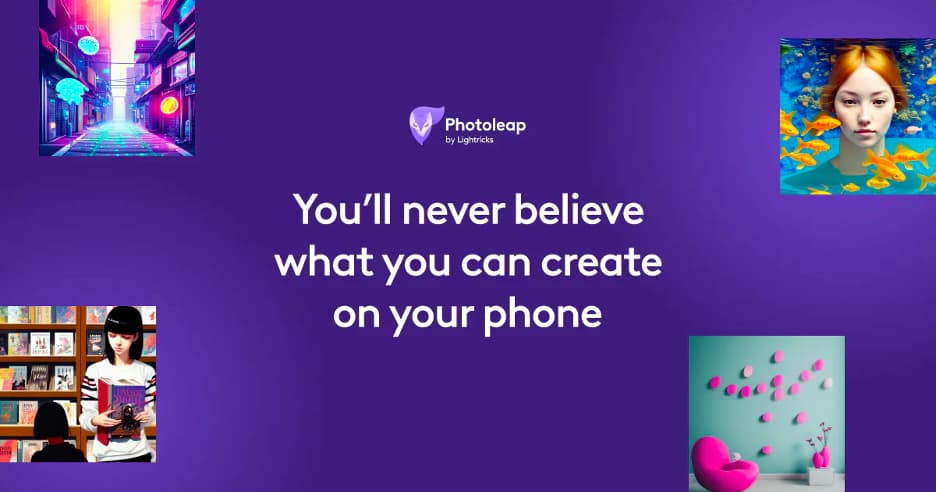 Contrarily, Lightricks introduced a version of their photo editing app, Photoleap, to the Google Play store a few months ago. Initially, it was a rudimentary version, based on their text-to-image generator. Recently, Lightricks announced the addition of many advanced features to the Android version of the app.
This development presents Android-based photo editors with a vast array of features, thus leveling the playing field with iOS editors.
The power of AI
AI's Power Generative artificial intelligence has significantly disrupted many companies. Chegg, the study app with over 5 million downloads via the Google Play store, recently experienced the harsh consequences of this disruption. The company's shares plunged 47% after the Chegg CEO expressed concerns about the impact of ChatGPT on their business.
Companies are faced with a situation of adapt or perish, sparking rapid innovation. This environment is being capitalized upon by startups aiming to upset the status quo, while established entities strive to retain their market share.
Lightricks holds a distinct advantage over newer startups in the space, boasting several hundred employees, including world-leading image experts. Over the past year, they have redirected resources to swiftly integrate new types of AI features.
AI generative tools were incorporated into Photoleap in August 2022, leading to 150,000 weekly downloads of the already well-established app across platforms, according to Lightricks. Impressively, 20% of these downloads come from users who re-engage with the app over time, underscoring the excitement generated by AI.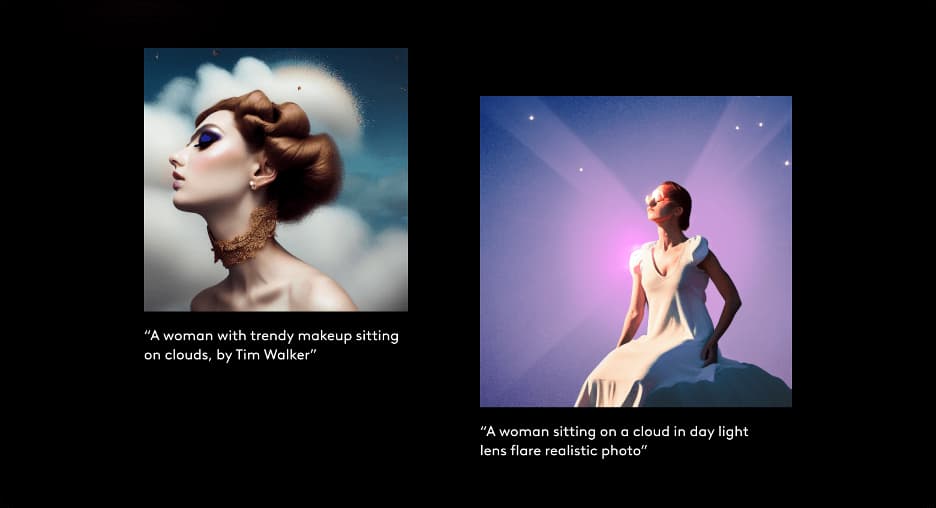 Unsurprisingly, the Lightricks team is thrilled with the advancements of the Photoleap app. Brett Welch, VP of Photo at Lightricks, said in a statement, "We are witnessing the dawn of an unprecedented era of creativity. Today, AI is empowering everyone to visualize and share the contents of their imagination. We are observing the building blocks of the next evolution of art emerging in real time."
The network effect of Lightricks also becomes apparent during these periods of rapid innovation. Another app in its suite of visual content creation tools, Motionleap, already utilized AI technology to add looping motion effects to static images, and Photoleap now supports this functionality, giving it an instant boost over its competitors in the photo editing space.
Lightricks also develops and publishes popular apps like Facetune and Videoleap. They are experimenting with AI features in all of these apps while maintaining their distinctiveness to optimize user experience. However, research conducted for one app can be applied across the suite.
What can Android users expect from the updates?
In recent years, it seemed social media apps were heavily concentrated on video content. However, this year, Instagram indicated a renewed focus on photos. Instagram CEO Adam Mosseri recently confessed that the platform "overfocused on video in 2022."
Photoleap already enjoys high ratings on the Google Play store, despite its divergent development trajectory from the iOS version. The Android version currently boasts over 55k reviews and a score of 4.5/5. It ranks among the top five free art & design apps, even without the latest updates.
Key features to anticipate include:
AI Enhance: This feature allows Photoleap to upgrade imperfectly lit or blurry images, making them stand out.
Animate: This feature leverages Motionleap's impressive technology, enabling users to add movement to their images.
AI Scenes: This enables users to upload a photo of a scene, such as their street, and have AI transform it into a different world. For example, it could adapt the picture into a style from their favorite movie.
AI Transform: Possibly the most futuristic feature, where users can select any part of a photo and transform it into anything their imagination conjures up using generative AI.
Colorize: Lightricks employs intelligent AI models to accurately colorize a black and white photo.
Remove Object: This provides a simple way to erase unwanted elements from a photo without leaving any noticeable traces.
Change Background: This offers a straightforward method of altering the background of an image to highlight the subject.
Conclusion
The new version of Photoleap represents a significant advancement for Android users, ensuring they are not left behind in the AI revolution of photo editing. We no longer suffer a disadvantage compared to our iPhone-wielding counterparts and can unleash our creativity on our favorite social platforms. This development is particularly significant now that Instagram is rebalancing the scales between photo and video content on their platform.
While these features far exceed what many could have imagined possible a year ago, further innovation in the AI-powered image editing space is anticipated. It's indeed an exciting time for innovation and content creation enthusiasts.