Ensuring the child's safety was never as tough as it is now. Your child is surrounded by tons of dangers and threats that are not even visible to anyone. As these dangers are from the digital world, you can't afford to let your child fall into their nippers.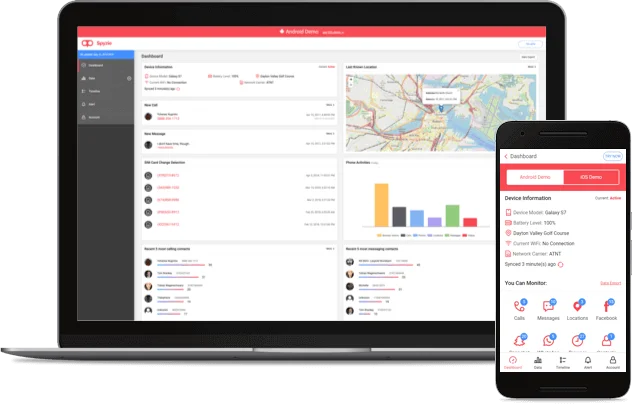 You should take appropriate measures to safeguard them. This task is the toughest as you're dealing with an invisible enemy. But, there is hope.
With the help of the right kind of safety app, you can keep tons of cyber world's dangers out of your child's way and ensure they are using the internet in the right manner.
If you've no idea what a safety app is and how it can help you to have a good night's sleep, then this article is what you should read for sure.
Spyzie – The knight in the shining armor for your child 
If you want to be doubly sure that your child is safe in the cyber world, then you must use Spyzie's cell phone spy for this job. This is the world's best parental control app that any parent can trust upon without any qualms and doubts. 
Loaded with features and facilities that are not witnessed elsewhere, Spyzie's safety app has helped millions of people to monitor other person's phones without even touching them.
Its customer base is spread over 190 countries. Many famous media outlets have featured it for its impeccable performance.
All these things made us reach the conclusion that Spyzie is the most trusted resource when a child's safety is concerned.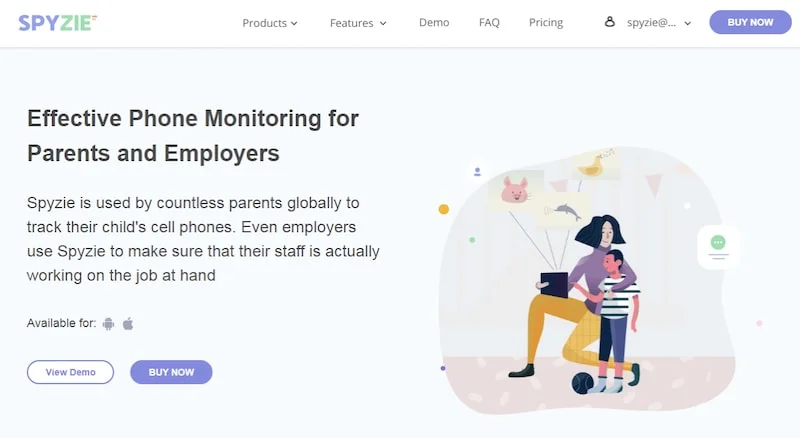 What makes Spyzie a first choice?
Spyzie is the right choice to make, and we all know that. But what are the things that make it one? The answer is right here.
1. Spyzie's core technology is cutting edge
If you're thinking that only rooting and jailbreak are two paths to follow when you need to ensure the child's safety, then you're thinking in the wrong direction. This is a thing of the past, and you need not invite more dangers while curbing a few.
Spyzie is an ultra-modern tool that is free from the dangers of rooting and jailbreak. Its technology works on the principle of syncing, which doesn't involve tampering with the original OS and breaking off the security seal. This way, you won't invite risks in the process.
Also, it doesn't save data on the server while working online. This step also ensures your data safety as it prevents the cyber world's many vulnerabilities from attacking your data.
2. Spyzie is everyone's cup of tea
Not every parent is good at a technical job, but every parent is concerned about their child's safety. With a safety child's app that uses rooting/jailbreak for the job, parents with poor technical abilities will not be able to ensure a child's safety.
This is where Spyzie comes into the picture. This tool is for everyone. Whether you're a novice in phone monitoring or are an expert in this job, Spyzie is going to help you. It has simplified the process of phone monitoring at every level.
Spyzie for iOS has a browser-based interface that demands no set-up and installation to assist you. There is no special tool required for the job. As long as you know the valid iCloud details of your kid's iPhone, you're good to go.
Spyzie for Android has simplified the process of Android phone tracking up to a great extent.
Its set-up and installation are very much similar to any other regular Android app. So, you don't have to learn anything new. As the app's size is less than 2MB, the set-up and installation would be a quick job.
3. You will work in incognito mode
Your child won't like to get monitored all the time. So, you need to work in incognito mode. Spyzie has a stealth mode that makes the app's icon go away. Though the app would be installed on your child's phone, no one will be able to mark its presence.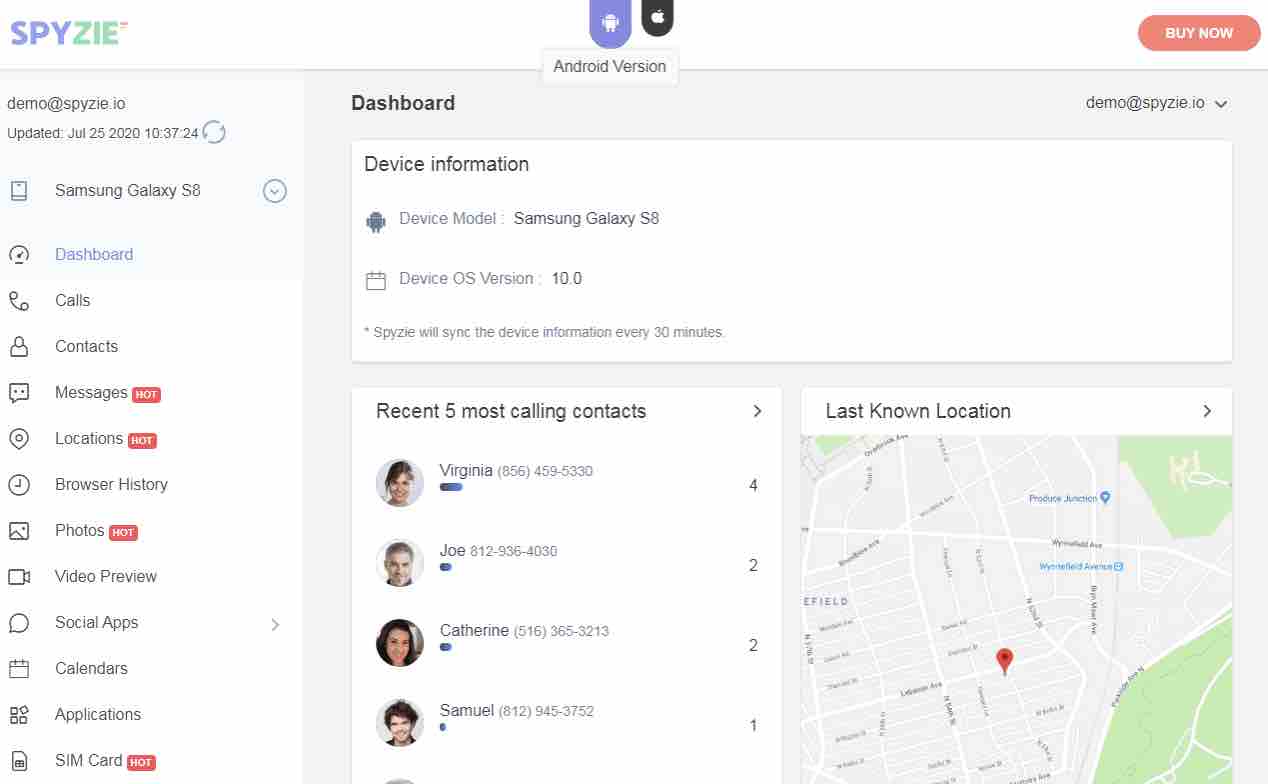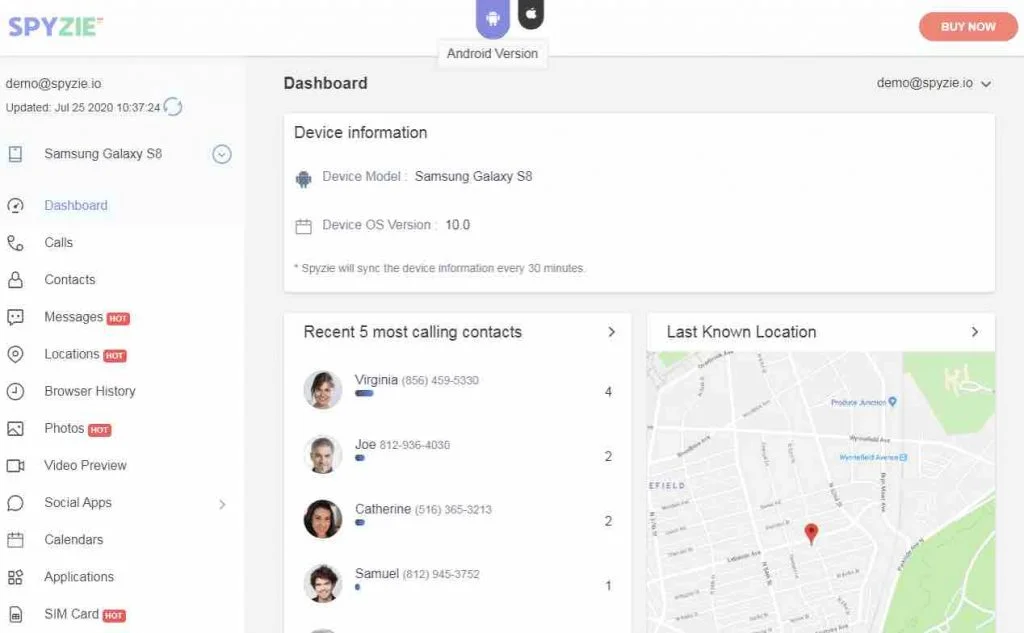 You don't have to be around your kid to monitor the phone. Its dashboard can fetch the data even when you're miles away from your kid. This also makes your job stealth and doesn't give anyone a chance to raise eyebrows.
How Spyzie ensures child's safety?
You must be curious to know how Spyzie manages to pull off the child's safety in the digital world when dangers are so omnipresent masked.
Well, you must know that Spyzie is a meticulously designed solution that ensures a child's safety by all means. It's capable of conquering its veiled enemies with 100% surety. This is how it happens.
Spyzie comes with a very responsive keylogger that tracks the keystrokes made by your child on his data-driven device. With its help, you'll be able to find out what text your child is typing and what content is searched over the internet.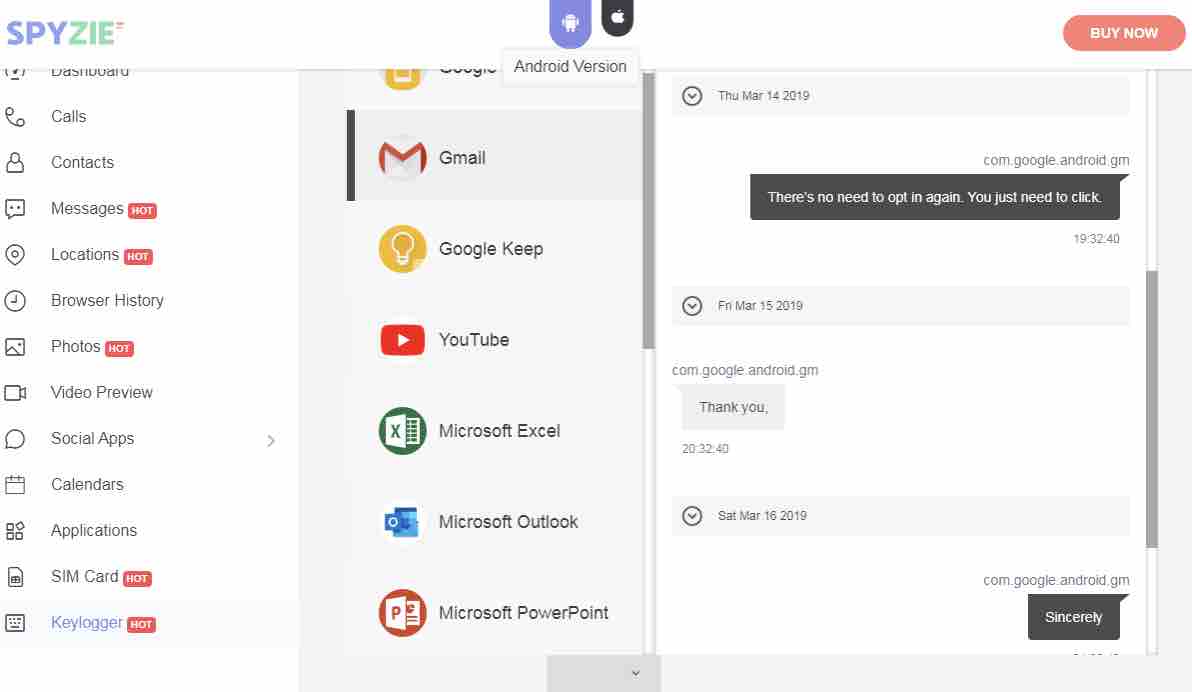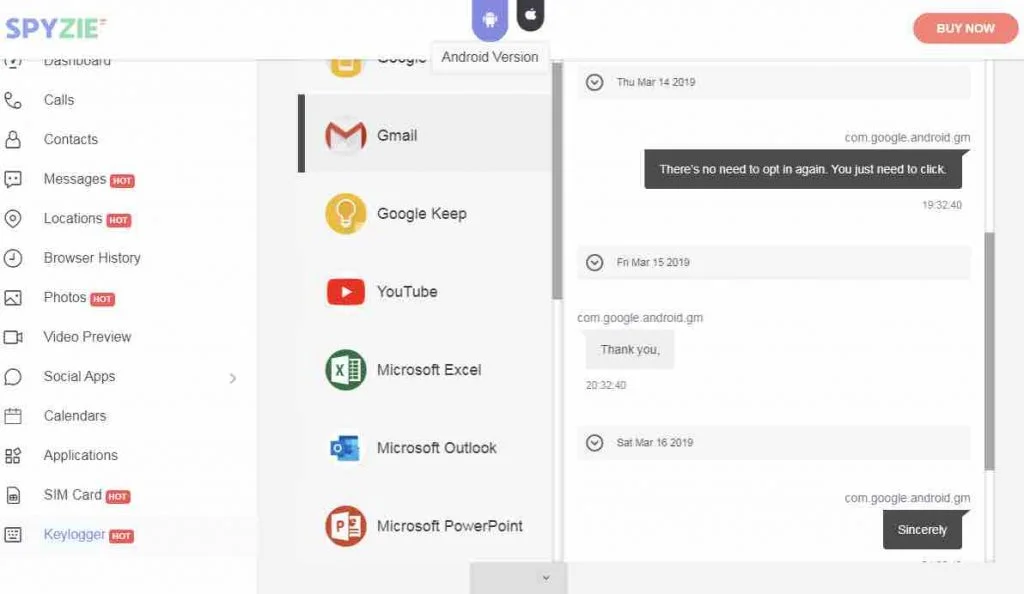 Then it has a suite of features that monitor the activities happening using the phone. For instance, you will have a detailed web-browsing report; you can find out what apps your child is using and have detailed call logs.
Along with this, you can know the live phone location, SIM information, social media account details, and various other activities that your child would be doing using the phone. In short, there is nothing that your child would be doing, and you're not aware of it.
What are the expenses?
Raising a child is already pocket-heavy, and Spyzie doesn't make it heavier. It offers very cost-effective subscriptions that any parent can afford easily. There are three options, and each option is feature-loaded and pocket-friendly.
You'll be shocked to know that with its premium package, you can be sure of your child's safety for the whole month at the expense of $10 only. Yes, that's what it will cost you. While the cost is affordable, the data is of the highest kind. It captures data in real-time and delivers every entry with timestamps.
Child's safety of highest grade  
With Spyzie, you can be doubly sure about your child's safety in the digital world.
This tool is packed with ample features and facilities. No matter what your child is doing, you'll be aware of it and take precautionary measures. Your life as a parent would be a lot easier and stress-free.