Mining is the process of writing transactions and blocks and trying to solve a Cryptocurrency Markets, cryptographic puzzle (which is called mining). Miners compete with each other to have their transactions added and become part of the permanent record of the network known as the blockchain.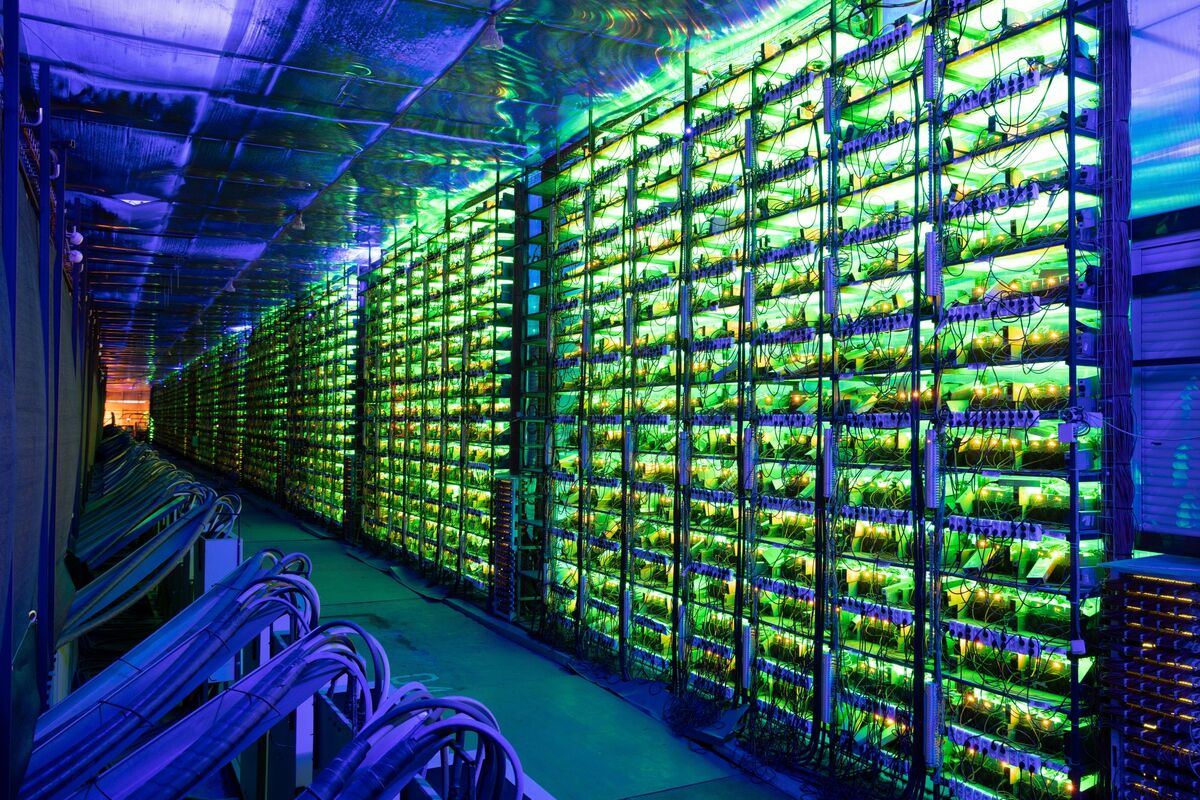 What is Mining?
The process of mining entails updating the public ledger of earlier Bitcoin transactions with new transaction records. Miners have set up computers that solve complex mathematical problems and are rewarded with bitcoins for their effort.
When you first start mining, you will need to configure your mining software. It should be installed on a computer that has enough memory and disk space available because this process can take days or even weeks, depending on how much data needs to be uploaded from other users for your own blocks' hashes (proofs) to be accepted by the network.
How Does Bitcoin Mining Work?
Bitcoin mining is a competitive process that rewards participants for their effort. Miners compete to solve complex mathematical problems and verify transactions on the bitcoin network. The first miner who solves the problem receives new bitcoins and adds them to the blockchain, thus validating those transactions and earning them some newly minted coins themselves.
What Is Proof of Work?
Proof-of-work is the requirement for a miner to prove that he or she spent some time and energy to find a valid block. The proof of work requires solving a mathematical puzzle, which is called "proof of work."
For miners to have their transactions confirmed on the blockchain and included in blocks, they must provide evidence that they've invested resources into solving these puzzles (by spending computing power).
How Do Miners Make Money?
Miners are rewarded with bitcoins for their work. As a miner, you're essentially doing the same thing as the sender of a bitcoin transaction: you're sending data over a network and hoping that someone else will find it useful or valuable enough to pay you in return.
The only difference is that miners aren't sending transactions; they're creating new blocks on the blockchain itself. These blocks, when added together along with other transactions previously sent on Bitcoin's blockchain, form what's known as "blocks." Every ten minutes or so, there is one block added to this chain—but some miners want more than others! So if two miners both want to add blocks at any given time, who gets them? It depends on how much computing power each person has available at that moment in time (and how many other people also want those same rewards).
Who Controls Bitcoin?
Bitcoin is a decentralized system. This means that no one person or group controls the cryptocurrency, and it's not controlled by a single entity either. Bitcoin's creator Satoshi Nakamoto gave the network permission to execute transactions through blockchain technology and use this public ledger to track all bitcoin transactions that have ever occurred. Because of this, Bitcoin doesn't have a central bank like traditional currencies do—you can't print more money out of thin air!
However, there are some issues with decentralization: there is no oversight over how bitcoin exchanges handle funds sent between buyers and sellers; there might be fraud if someone uses your personal information to buy something online; you might lose all your money if an exchange collapses unexpectedly; etc.
Mining is a crucial component of the success of cryptocurrencies.
Mining is a crucial component of the success of cryptocurrencies. It's the process of verifying transactions on a blockchain, ensuring that they are valid and thus adding them to the chain. Miners are rewarded for their work with new bitcoins in exchange for their contribution, which is why they're called "miners."
In addition to processing transactions, miners also make sure that there are enough Bitcoins (BTC) in circulation so that no one can spend more than 20 million BTC at any time by solving complex mathematical problems with computer hardware and software.
Conclusion
The Bitcoin mining process is a competitive one, and it can be difficult for new miners to enter the market. Today, Bitcoin is the cryptocurrency with the largest global following. After Bitcoin's widespread adoption, its mining activity significantly increased. The Bitcoin Trading Platform also embraced this method. As more people buy into the currency and use it for their purposes, the demand for Bitcoin will increase.