In an age where screens often dominate our attention, there's a revival of more interactive, human-centric activities.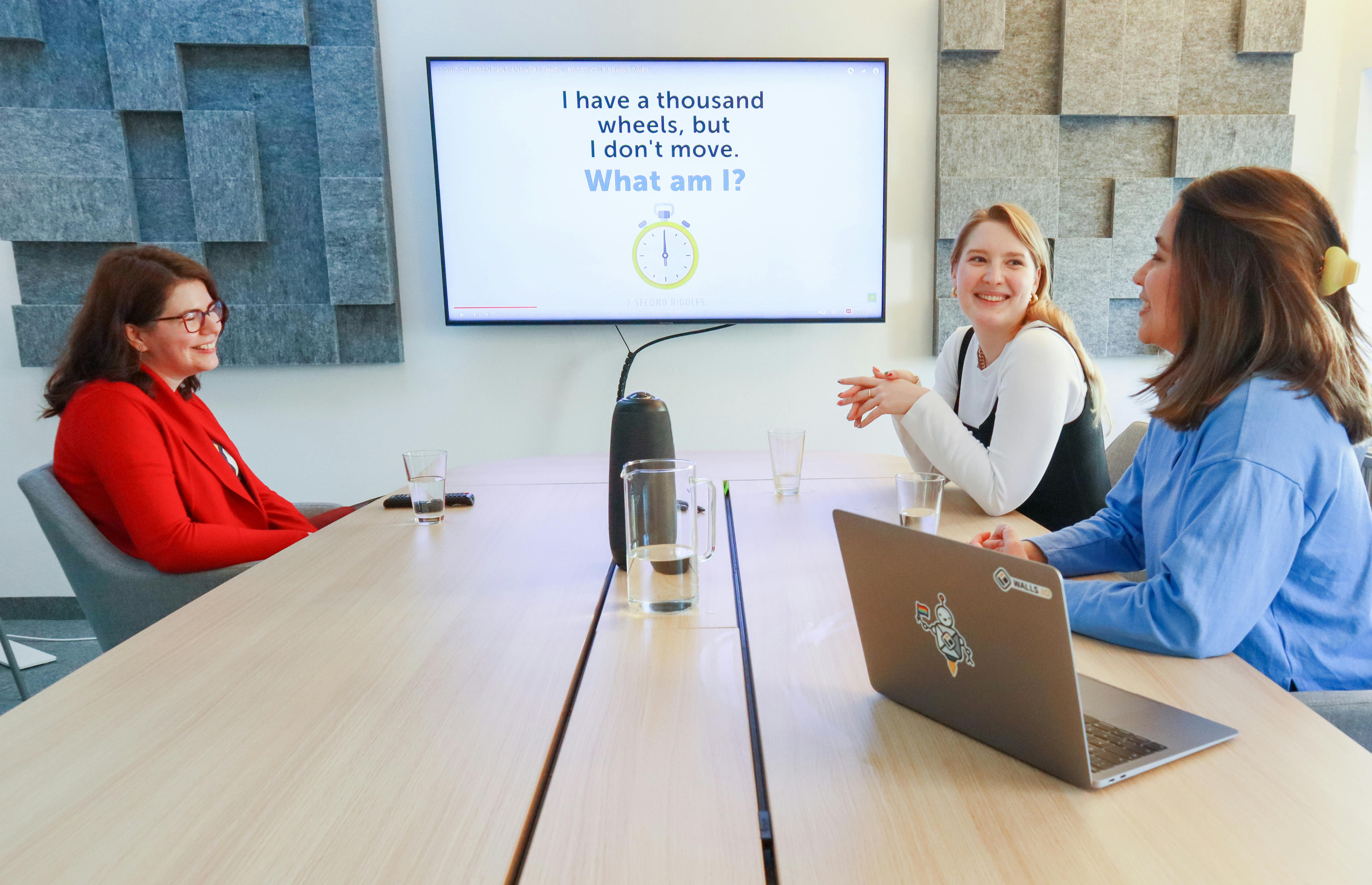 Among these, quizzes stand out as a bridge between knowledge, entertainment, and interpersonal connections.
Dive into the world of quizzing and explore how this activity can help foster deeper connections among friends.
The Ascendancy of Personality Quizzes in the Digital Age
In today's internet-savvy world, personality quizzes have emerged as a dominant form of entertainment, transcending the mere categorizations of schoolyard quizzes. Their popularity stems from their immersive nature, quirky content, and the window they offer into our own personalities and those of our favorite fictional characters.
Evolution of Quizzes: Traditional quizzes tested knowledge, while modern personality quizzes provide insight, entertainment, and a touch of nostalgia.
The Attraction: Beyond mere results, these quizzes offer engaging visuals, entertaining descriptions, and the joy of sharing and comparing.
Diverse Range: Whether it's determining your spirit animal, identifying with a book character, or finding out your leadership style, there's a personality quiz for every curiosity.
Which South Park Character Are You?: More Than Just a Quiz
This particular personality test, asking participants which South Park character they most resemble, is a stellar example of how popular culture and quizzing can merge to create a delightful experience.
Pop Culture Meets Personality
The varied characters of South Park, each with unique quirks, ensure everyone finds a relatable match.
The results are not just about character alignment, but they also highlight fun aspects of one's own personality.
Engagement Beyond Results
Sharing your South Park alter ego can lead to playful banter. Comments like, "I always knew you had a Stan inside you!" can be both amusing and illuminating.
The quiz can also serve as a gateway to reminiscing about iconic episodes or even planning a rewatch session together.
The Impact and Value of Personality Quizzes
While they are designed for amusement, personality quizzes often deliver value far beyond the initial laughter or surprise.
Self-Discovery
At times, the results of a personality quiz can offer unexpected insights, making participants ponder over hidden aspects of their character.
It's not uncommon for these quizzes to resonate deeply, highlighting a trait or preference previously unacknowledged.
Strengthening Bonds
Sharing results becomes a communal activity, fostering a sense of camaraderie.
Dissecting and discussing outcomes can lead to moments of hilarity, introspection, and a newfound appreciation for the diversity of personalities within a group.
Conversation Catalyst
Beyond the immediate reactions, these quizzes often spark broader discussions about personalities, choices, and even past experiences that align with the quiz theme.
In essence, while on the surface they might seem frivolous, personality quizzes play a pivotal role in modern digital interactions, enriching our understanding of ourselves and those around us.
Knowledge Quizzes: The Fusion of Entertainment and Enlightenment
In the realm of quizzing, knowledge quizzes stand out as an exhilarating fusion of learning and fun. Rather than introspection, they prompt recall, challenge understanding, and spur debates on facts and trivia.
The Allure: Knowledge quizzes offer a break from the subjective nature of personality quizzes, grounding participants in facts, history, and tangible knowledge.
Beyond Winning: While the thrill of victory is undeniable, these quizzes foster a deeper appreciation for knowledge, research, and critical thinking.
Trivia Nights: Rekindling an Age-Old Tradition
With the advent of board games and quiz apps, trivia nights have witnessed a resurgence, becoming a favored activity among groups of friends, families, and even co-workers.
Topic Galore
The beauty of trivia lies in its versatility. From arcane history trivia to buzzing pop culture facts, there's no limit to the subjects you can delve into.
Challenge participants with diverse rounds like audio clues, picture rounds, or timed questions.
The Power of Teamwork
Assembling the ideal team becomes a strategic endeavor. Recognizing individual strengths and pooling knowledge can often be the path to trivia dominance.
Beyond strategy, it's a testament to the power of collective wisdom and collaboration.
An Educational Soiree
The competitive spirit of trivia is bolstered by its enlightening aspect. Players often leave with more knowledge than they came in with, having discovered new facts or corrected misconceptions.
Embracing the Digital Age with Online Quiz Platforms
The digital evolution has significantly impacted the world of quizzing, making it more accessible, versatile, and interactive.
Universal Access
Geographical boundaries are rendered obsolete. Friends from different continents can now engage in a battle of wits, thanks to online quiz platforms.
It's a boon for maintaining connections in an increasingly globalized world.
Diverse Formats
Online platforms aren't limited to textual questions. Videos, audios, graphics, and even interactive puzzles can be integrated, offering a multi-sensory quizzing experience.
Customizability: Tailored quizzes can be crafted, ensuring the content aligns perfectly with the participants' interests and knowledge base.
Institutionalizing the Quiz Culture in Your Social Circle
Once bitten by the quiz bug, it's hard not to get hooked. To sustain this enthusiasm, consider integrating quizzing into your regular social interactions.
Hosting Themed Quiz Evenings
Themed quizzes elevate the regular trivia night by adding layers of excitement, challenge, and camaraderie.
The Theme Magic
Picking a theme channels the participants' focus and sets the mood for the evening. It can be as broad as "Renaissance Art" or as specific as "The Beatles' Discography."
Dress to Impress
Introducing a thematic dress code isn't just about aesthetics. It enhances immersion, commitment, and makes for fantastic photo ops!
Incentivizing Participation
While the primary incentive is fun, adding tangible rewards like quirky titles or tangible gifts can amplify competitiveness and excitement.
Incorporating Timely Topics
Making quizzes timely not only ensures relevance but also promotes awareness and informed discussions.
Stay Current
Quizzing about ongoing events or recent developments challenges participants to stay abreast of global occurrences.
Beyond the Quiz
The quiz can serve as a starting point for deeper discussions on current affairs, fostering an informed and engaged community.
Quizzing is more than just a pastime; it's a tool for connection, learning, and engagement. Whether you're laughing over a missed obvious answer or celebrating a hard-fought victory, quizzing brings people closer, one question at a time.
Final Remarks
Quizzing, at its core, is about more than just answers on a page. It's a dynamic activity that fosters connections, encourages learning, and provides ample entertainment. Whether you're laughing over the results of a "Which South Park Character Are You?" quiz or deep in debate after a current events question, the essence remains the same: building and deepening connections.