The world of print business is vast, and its success largely hinges on the quality and efficiency of equipment utilized.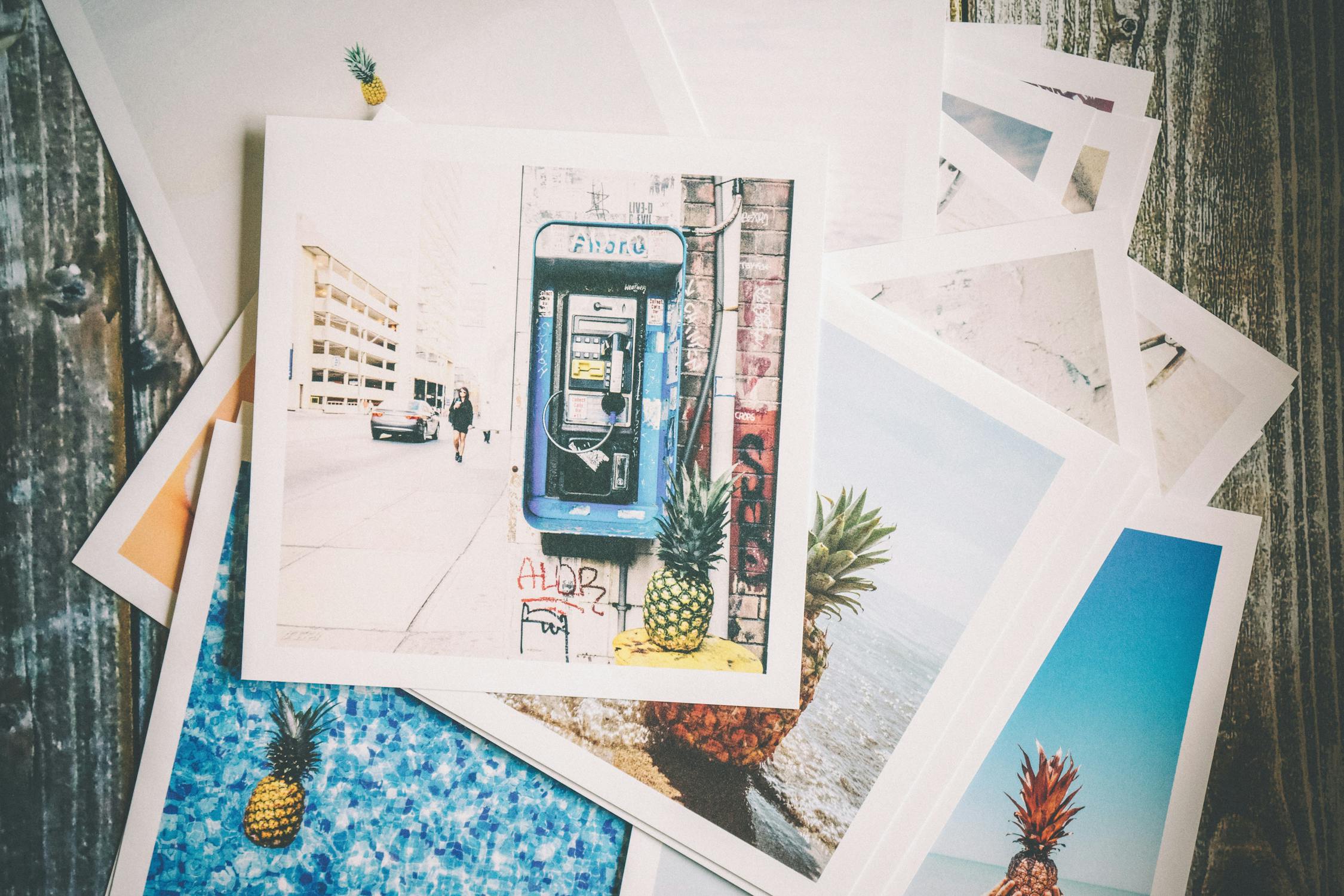 Making the right equipment choices can not only enhance product quality but also optimize operational efficiency, bolster client satisfaction, and boost profitability.
Tailoring Equipment Choices to Business Dynamics
Navigating the intricate landscape of printing equipment requires a nuanced approach, underpinned by a clear understanding of your business's dynamics.
The key lies in matching your equipment with your specific operational demands, which are influenced by the nature of your target market, the breadth of your product offerings, and the magnitude of your business operations.
Deep Diving into Market Nuances
It's not just about knowing who your customers are, but understanding the intricate tapestry of their desires, preferences, and behaviors.
Demographic Profiling: Beyond the Basics
Age Bracket Dynamics: While younger consumers may gravitate towards avant-garde, pop-culture-infused designs, an older demographic might appreciate timeless, classic prints.
Lifestyle Choices: Urban, cosmopolitan audiences may have different preferences than suburban or rural clienteles. For instance, eco-friendly prints might be a hit in cities, while traditional designs may rule in less urban areas.
Decoding Volume and Variety Preferences
Seasonal Variations: During festive seasons, demand for thematic prints might surge. Conversely, back-to-school periods could see an uptick in standardized designs.
Event-Driven Demands: Local events, celebrations, or even global happenings can influence the kind of designs in demand. Being responsive to these shifts is essential.
Calibrating Equipment Choices with Business Magnitude
Your machinery should not just serve current needs but also be scalable to accommodate future growth trajectories.
Gearing Up for Startups vs. Scaling
Initial Investments: For startups, budget constraints might be significant. Opting for versatile, multi-functional machines can provide more value. Leasing or buying refurbished equipment might also be cost-effective routes.
Advanced Acquisitions: For businesses in expansion mode, integrating cutting-edge technology becomes vital. This not only bolsters production capacity but can also open doors to new product lines or printing techniques.
Spatial Considerations: Matching Equipment to Workshop Dimensions
Optimizing Floor Plans: It's essential to map out equipment placement in advance. Ensure there's adequate space for machinery, storage, and movement, especially if you anticipate future acquisitions.
Safety and Accessibility: Larger equipment might come with specific installation requirements, such as ventilation, power outlets, or even safety barriers. Preemptively addressing these needs ensures seamless integration into your workshop.
By anchoring equipment choices in the bedrock of business dynamics, print entrepreneurs can ensure that their investments yield not just immediate returns but long-term dividends.
Equipping for Excellence: Key Machinery for Contemporary Print Ventures
In the vibrant realm of printing, having the right tools can be the deciding factor between mediocrity and excellence.
As the industry has evolved, so have the equipment options, each designed to cater to specific needs, nuances, and market demands.
Here's a deep dive into some indispensable machinery that modern print businesses should consider.
Mastering T-Shirt Printing: Machines Tailored for Excellence
T-shirts, with their universal appeal, are undeniably central to the print industry. Therefore, ensuring you're equipped with top-tier machines is paramount for delivering quality that truly stands out.
Direct-to-Garment Printers: The Detail Mavericks
Precision Printing: Ideal for designs that demand a high level of detail, these machines offer unmatched clarity.
Material Compatibility: While primarily used for t-shirts, many models can cater to varied fabrics, increasing their utility.
Screen Printing Machines: The Bulk Order Champions
High Volume, High Impact: These machines shine when it comes to large orders, delivering consistent quality at impressive speeds.
Color Brilliance: The vibrancy of colors achieved through screen printing is hard to rival, making it perfect for bold, impactful designs.
Heat Press Machines: The Versatile Affordables
Diverse Designs: From vinyl cuts to full-color prints, heat presses accommodate a wide range of design types.
Compact and User-Friendly: Their relatively smaller footprint and ease of use make them especially appealing to budding businesses or setups with space constraints.
Broadening Horizons with Multifunction Printers
For print businesses that aim to be a one-stop solution for their clientele, multifunction printers are game-changers.
Unparalleled Versatility: One Machine, Many Materials
Diverse Printing Options: Whether it's fabric banners, paper flyers, or even unconventional materials like wood or metal, these printers can handle them all.
Quality Assurance: Despite their versatility, there's no compromise on quality, ensuring customer satisfaction across products.
Streamlining Operations: Efficiency Redefined
Reduced Setup Times: Transitioning between different materials or print jobs is seamless, minimizing downtime.
Cost Savings: By consolidating multiple printing processes into one, businesses can realize significant savings in terms of space, energy, and even manpower.
Future-Proofing with Advanced Tech Integrations
In the fast-paced world of print, staying static is not an option. Investing in the latest technological advancements ensures you stay ahead of the curve, delivering unparalleled value to your clientele.
The Rise of Digital Printing: Speed Meets Precision
On-Demand Printing: With no need for lengthy setups or plate creations, digital printing is ideal for quick, customized jobs.
Color Consistency: Achieving uniform color outputs across prints, irrespective of volume, is a hallmark of digital machines.
Eco-Centric Printing: Catering to the Conscious Consumer
Greener Inks: Moving beyond water-based inks, there are now organic and plant-based inks that reduce environmental impact further.
Recycled Material Compatibility: Modern machines can print on a variety of recycled materials without compromising on quality, ensuring you cater to the burgeoning eco-conscious market segment.
By astutely aligning equipment choices with market trends, technological advancements, and sustainability considerations, print businesses can carve a niche for themselves, delivering exceptional value while championing innovation and eco-consciousness.
Maintenance and Upkeep: Ensuring Longevity
High-quality equipment is an investment. Protecting this investment through regular maintenance is essential.
Routine Check-ups
Schedule regular inspections to detect and rectify issues before they escalate.
Clean equipment frequently to prevent ink build-ups, dust accumulation, and ensure smooth operation.
Invest in Warranty and Insurance
Extended Warranties: These can save costs in the event of malfunctions or necessary replacements.
Insurance: This protects against unforeseen damages, theft, or accidents.
Wrapping Up
A thriving print business is a blend of artistry, entrepreneurship, and the right tools.
By making informed equipment choices, aligning purchases with business needs, embracing modern technologies, and ensuring regular maintenance, print businesses can set themselves on a trajectory of growth, excellence, and unparalleled customer satisfaction.
The tools of the trade, when chosen wisely, transform a simple print shop into a printing powerhouse.