Android Auto is a popular app to connect your phone's infotainment system to your car. For the most part, the app is really cool as it gives a lot of controls of your car's infotainment system directly to the smartphone.
However, sometimes users face difficulty in using it. If you are one of the users having problems like Android Auto not working, this is the right place for you.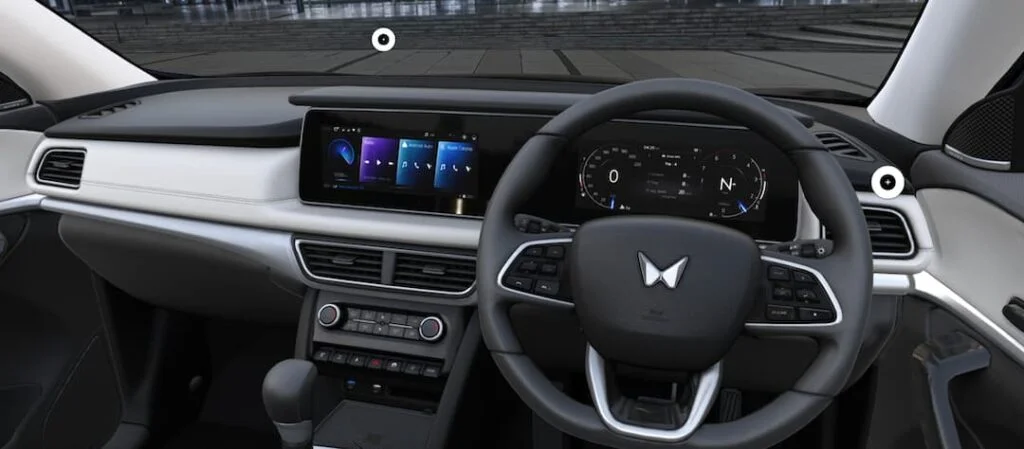 In this article, we will show you how to fix if the Android auto is not working properly on your Android 12.
Android 12 is finally here! Faster, smoother, and sleeker than ever before. From the most visually pleasing animations to your phone's performance regardless of the processor's generation, it brings a plethora of new privacy updates and features into the table. It's safe to say that this new version of Android is set to change the aesthetic and feel of what we think when the word pops up in our minds, defining a new era of android phones.
Although, apart from all that good stuff, there is an issue seemingly becoming a bother for users. Users have complained that the Android Auto feature is not working in many cases after the latest update. But we're here with four quick fixes that will ACTUALLY work; let's get right to it.
What are the possible reasons for Android Auto not working?
In most cases, it is a compatibility issue. Either your car's infotainment system or your smartphone isn't compatible with Android Auto, and that causes the problem.
A corrupt app can also cause this issue.
Hardware problems such as a bad cable or something else can lead to problems.
In some cases, it is merely a simple issue that your Android Auto app is connected to another car.
How to fix Android Auto not working error on Android 12?
There are quite a few fixes for this particular issue, but we've selected only those ones that really work.
Method 1: Reboot your device
Rebooting your device, the age-old fix to almost every temporary bug and glitch might just do the trick for you. As these temporary bugs interfere with the system and in that case, restarting your device resets that. This comes first in the list simply because of the fact that it is the simplest and the easiest way around your problem.
So it's highly recommended by us to restart your device.
Method 2: Check for compatibility
Did you check for your device's compatibility for android 12?
For example, you and your partner are not compatible with each other, then how come you can have a healthy relationship with them? Likewise, if there is no compatibility between Android 12 and Android Auto, how can they work smoothly?
Compatibility is a big one for this; if you are not sure, go over to your device's official website and check for compatibility with android 12, whether your device actually supports the new OS update or not. If you can't see anything relevant or mentioned about the topic, that means your device's manufacturer hasn't made changes in accordance with the new OS update.
So you'll have to wait until their next patch update for Android 12.
Method 3: Make sure the app is updated
For any app to work at the best level, it is important to keep them updated.
Updating your Android Auto app might work as well. It is important that you check for application updates since older patches get bugged as time goes on.
So you might want to check PlayStore for patch updates since app developers always roll out new updates in order to keep their application at par with the latest technologies.
Method 4: Clear cache data
Nobody remembers too much information all at once, right? We tend to forget stuff. Similarly, Cache data is temporarily stored data used by your device for faster processing, but when too much is stored, it is important to clean cache memory as it can cause a lot of problems and take up a huge amount of RAM interfering with a lot of functions. A solid percentage of users reported that it helped them fix the error for good.
In case you have never done it before and didn't know how-to, follow the steps mentioned below
First of all, go over to the Settings of your device.
Scroll down and locate the Apps tab. Then, tap on it.
Then, find out the Android Auto from the installed application list.
Now, tap on Storage.
Finally, hit the Clear Cache button.
Method 5: Restart your smartphone
Well, yes, you are guessing it right.
In many cases, even the most complex issues are sometimes simply resolved by merely restarting your smartphone.
You can also try the same if Android Auto isn't working properly. Just power off your phone, wait for a while, and then restart it. This should fix the issue.
Method 6: Uninstall and reinstall the app
Finally, you can try uninstalling the Android Auto app and then reinstalling it. This should start everything from the beginning giving you a new start. Hopefully, this will fix the Android Auto not working issue.
That's about it! Your problem should be fixed by now. We hope we can help you with our guide.
However, it is still possible for the error to persist; in that case, head over to the support team and ask for help regarding the matter. If you are lucky, you will get a response. We hope this article helps you fix the issue.