As always, whenever a new OS is released, we often see some of its features come from other OS (not copied, but inspired). This time, iOS 14, the new software for iPhone, we see some elements derived from Android.
Apple's operating system wants to look a bit more like Android, and the following are the inspirations:
1. The iOS 14 widgets
In iOS, we already had widgets, but they were located on a side screen, wherein Android we see them on Google feed. In iOS 14, these widgets have been moved to the home screen and coexist with the apps. Something that Android has been doing for many years. Like Android, iOS 14 can also change the widgets' size and adapt it to the screen.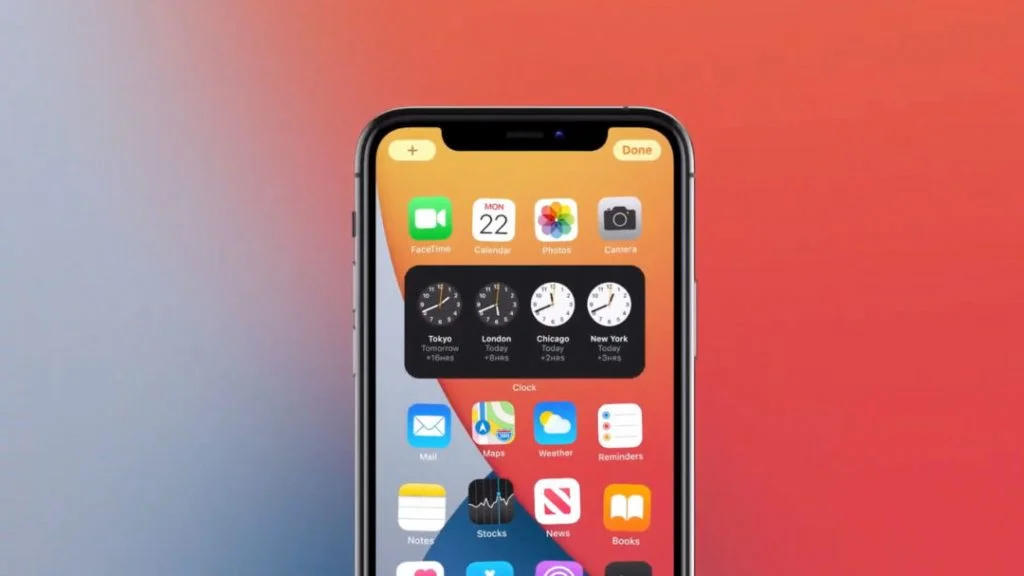 Something that is not in Android but iOS is that we can group several widgets in the same area and slide between them to see the information.
The widgets have a new design, with pastel tones and having the ability of customization.
2. Instant app? Use an app without installing it
Android availed an instant App feature a while ago, a function that allows us to test applications without downloading them. Apple has announced App Clip, which works in a very similar way: we can temporarily use an app without installing it. To do this, in some areas (restaurants, bookstores, coffee shops, etc.), we can bring our iPhone closer to an NFC tag to show the app, and we can quickly use or install it.
3. Siri is now less annoying
In iOS 13, Siri takes up the entire screen when we summon it. Now the interface is tailored and will only show at the bottom, giving details only when needed. In Android, it is the Google assistant that works for the same function.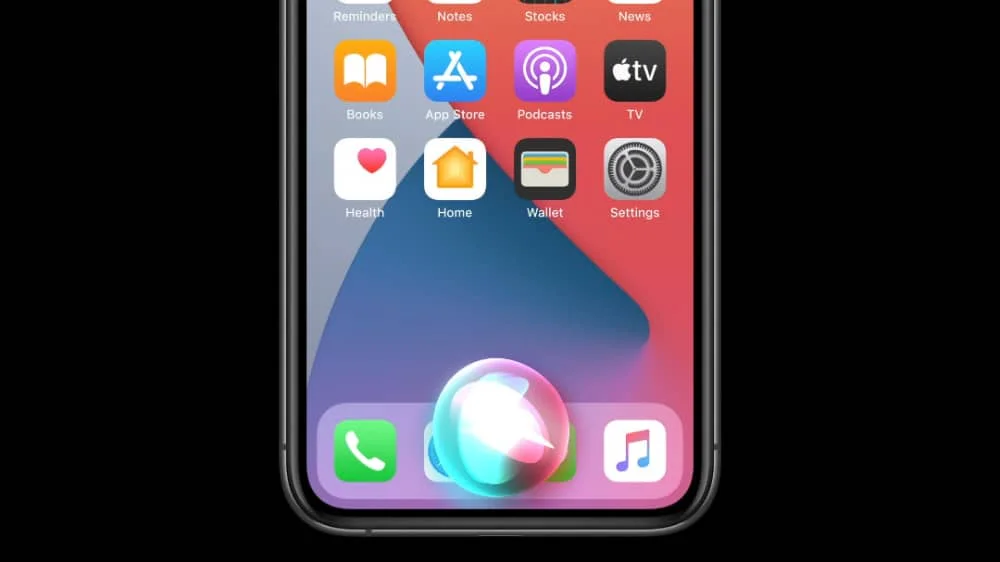 On iOS 14, Siri never shows a full screen, but the information places it on cards that are located in the upper area. While the Google Assistant does show everything in full screen.
4. New app to translate
On Android, we have the Google translator. But iOS didn't have its own translation app until iOS 13. IOS 14 comes with its personal application that will allow us to translate texts into different languages in a more secure way. Besides, it also integrates with Siri, so we may ask to translate through voice.
5. PiP: Picture-in-Picture
This feature was launched by Android 10. In iOS, some apps support the PiP function, but the system did not include it by default. The Picture in Picture function allows us to add a floating window for the video so that we can navigate the interface and use other applications, always with the potentiality of viewing the content. In iOS 14, Picture in Picture is incorporated into the Apple player. Most applications and websites use this player when we watch the video in full screen. So we can use it in almost any app.
6. Set default apps like Android
Something that was already rumored with the announcement of the arrival of iOS 14. In the new version, we can set which apps we want to use by default. It mainly affects Mail and Safari. If you are more comfortable with Chrome, you can ask iOS to use Google Chrome by default to open the links or searches directly. The same follows for the Mail app. In Android, we have a long time with this feature. Google's operating system asks every time we want to open a link.
7. The app store now shows required permissions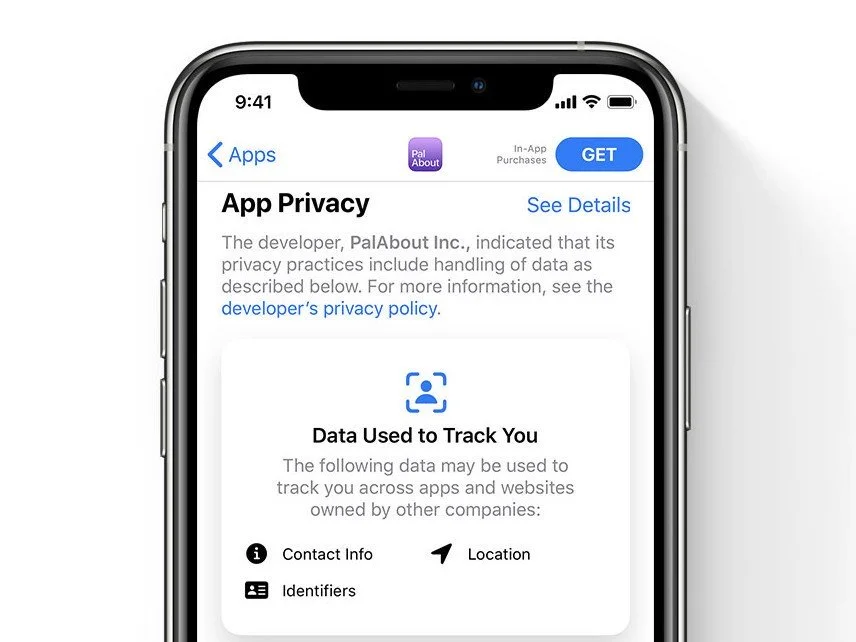 And again, it is a function that we already saw in Android, and I am pleased to see it in iOS. The App Store now allows you to see what permissions an app requires. Therefore, we can know what it is going to access (location, microphone, camera) before installing it. Of course, we can then choose what permissions we want to give it.
8. Application library
I must admit that in iOS 14, I like these features much more than in Android. Apple launched the 'App Library' tab or a sort of drawer that automatically groups all apps by category. They are arranged in folders that change depending on our use. For example, there is a 'Productivity' folder, where all work-related apps, banks, etc. are hosted. Same for entertainment or social media apps. The user can order this drawer in their own way or choose which apps they want to see on the home screen.
This is a kind of app drawer, just like Android. Although, as I said, I like it much better on iOS: neater and quite useful to find an app quickly.
9. Something that Android doesn't have yet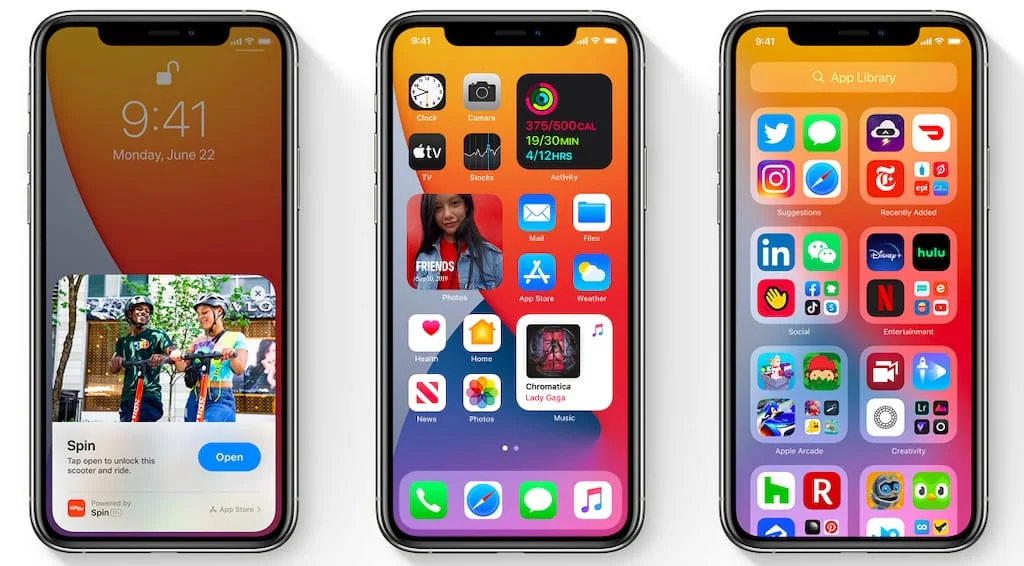 Android remains a great operating system. However, there is something that Android does not yet have, and iOS does. The reliability of new software and its support to a wide range of devices. Many Apple devices will get iOS 14 updates as Apple can optimize it for most of their devices. All those iPhones that have iOS 13 will get iOS 14 updates once it's available for public.