Magisk has been one of the most popular ways, apart from SuperSU, to root your device. Magisk is a systemless root method that allows the user to modify the system without actually modifying it, and since no changes are made to the original system files, modifications go undetected by Google SafetyNet.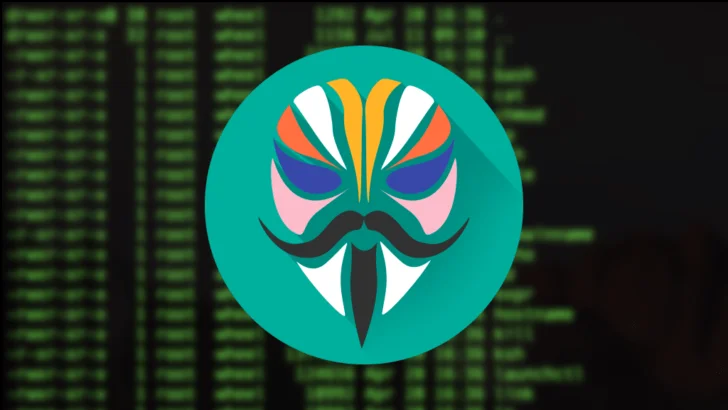 It has been a few months since we got a stable release of Magisk, but recently Magisk creator John Wu released the Magisk v22.1 Stable update. The new update brings support for Samsung Galaxy S21 devices, several bug fixes, and more.
What's New With Magisk v22?
Back in February, the Magisk v22 came out, and it brought in a bunch of new features. Here's a list of features that Magisk v22 has to offer:
Magisk Manager and Magisk Installer Merger: Before this update, the user had to install the Manager app first and then had to download flashable ZIP containing Magisk's required binaries and scripts for installation, and then finally flash it using a custom recovery. But now there is no separate ZIP to be installed, the Magisk Manager APK is a flashable zip. Now all you have to do is download the Magisk APK, change its extension to ZIP and then flash the ZIP using a custom recovery.
Magisk App Hiding Support on Android 5.0+: Most prominent feature of Magisk is that it allows the user to hide root access from apps that might not work if root access was found. However, this feature was only available on devices running Android 9 Pie and above. But with Magisk v22, users can hide Magisk App on devices running Android 5.0 or above.
Samsung Galaxy S21 Series Support: This update also brings in Magisk support for Samsung's newest flagships. Magisk v22 does support Samsung's flagship of the year – Galaxy S21, Galaxy S21+, and Galaxy S21 Ultra. And the installation is simpler as the Magisk Manager and installer have now merged.
To know about all the changes in the latest Magisk v22.1, here's the official changelog:
[App] Prevent multiple installation sessions running in parallel
[App] Prevent OutOfMemory crashes when checking boot signature on PXA boot images
[General] Proper cgroup migration implementation
[General] Rewrite log writer from scratch, should resolve any crashes and deadlocks
[General] Many scripts updates fixing regressions
[MagiskHide] Prevent possible deadlock when signal arrives
[MagiskHide] Partial match process names if necessary
[MagiskBoot] Preserve and patch AVB 2.0 structures/headers in boot images
[MagiskBoot] Properly strip out data encryption flags
[MagiskBoot] Prevent possible integer overflow
[MagiskInit] Fix sepolicy.rule mounting strategy
[resetprop] Always delete existing ro. props before updating. This will fix bootloops that could be caused by modifying device fingerprint properties.
Download Magisk v22.1
Now we know that we don't have to separately download the Magisk Manager and Magisk Installer, all we need is the Magisk v22.1 APK. You can download it from Magisk creator John Wu's GitHub Repository.
Or you can directly download it from the link below:
How To Install Magisk v22.1?
To install Magisk Manager, you need to make sure you have a Custom Recovery (Preferably TWRP) installed on your Android device. Download the Magisk v22.1 APK from the above links and follow the step below:
Go to Downloaded Magisk (v22.1) APK.
Rename the Magisk APK file to a ZIP file.
Boot your device in Custom Recovery Mode.
And flash the Magisk ZIP file.
How to Update to Magisk v22.1?
In case you have already installed the previous version of Magisk, then there is no need to re-install it at all. Just follow the steps below to update Magisk to v22.1:
Open Magisk Manager on your device.
In the Manager Card, Press the "Update" button.
Now Select "Install" when prompted to install the new update.
Go to the app drawer and launch "Magisk" again. (Earlier Magisk Manager)
In the Magisk Card, Press the "Update" button.
Now choose "Direct Install (Recommended)" as the installation method.
Select "LET'S GO" to confirm and install the Magisk v22.1 update.
After the installation is finished, tap on Reboot.
And that's how you can install/update Magisk v22.1 on your Android device.