With more and more files stored on mobile phones, it is more common to transfer data from one smartphone to another. If you don't want to lose data on your old phone, the best way is to move them to the new one.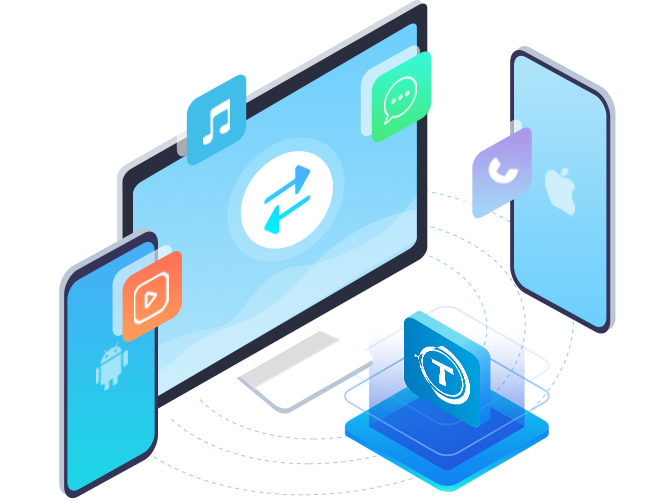 Of course, there are also other reasons you intend to transfer files between mobile phones. But no matter what the reason is, it is essential to have an efficient and safe transfer tool, like MobiKin Transfer for Mobile. Today's post will give a detailed insight into this software below. If you are interested in it, please read on.
Introductions to MobiKin Transfer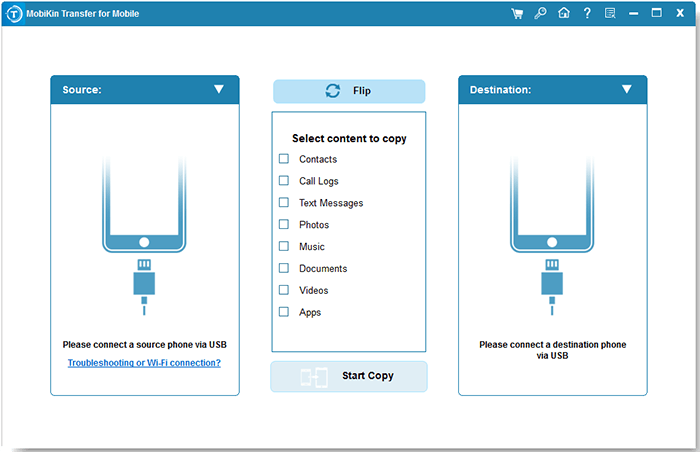 MobiKin Transfer for Mobile is a mobile data transmission desktop application supporting Android and iOS devices. It can switch multiple data types from one phone to another, such as contacts, text messages, photos, videos, apps, and more. Besides, it has Windows and Mac versions for download.
Specifications
Let's see its accurate specifications of Windows and Mac versions.
Windows version
Operation system: Windows 10/8/7/XP/Vista
Processor: 750MHz Intel or AMD
RAM: 512MB or more
Hard disk space: 1GB or above
Latest version: 3.1.39
Mac version
Operating system: Mac OS X 10.9 or higher
CPU: Intel Core 1GHz or more
Hard disk space: 1GB or more
What's more, regardless of Windows or Mac version, it supports Android OS 4.0 or above and iOS 5.0 or later. Thus, you can use it on Xiaomi Mi 11 Ultra/10/9, Sony Xperia 1 III/Xperia 5 III, Samsung Galaxy S21/S20/S10, iPhone 12/11/X, iPad Pro 12.9, iPad Air 2, etc.
Key Features
Why can MobiKin Transfer satisfy many users? Perhaps you will find the reasons in the following practical features.
One-click to transfer contacts, applications, music, videos, photos, text messages, and more from Android to Android.
Move calendars, notes (not supported in iOS 11 or higher), bookmarks, books, and contacts from iOS to iOS without hassle.
Swiftly send SMS, photos, songs, books, movies, etc., from iOS to Android.
Easily copy contact list, PDF, and EPUB documents from Android to iOS.
Complete file migration without losing quality or changing file formats.
Allow you to clear the destination Android device before starting the transfer.
Offer the "Flip" button to exchange your mobile devices' places handily.
Enable you to freely select data types on the interface.
Support USB and Wi-Fi connections on Android to Android transfer.
Pricing and License
Everyone can download, install, and use it to transfer 10 contacts for free. If you want to copy more data to your new phone, you can purchase a license. Subsequently, we will talk about the license pricing.
There are 2 kinds of licenses in total, including a 1-year license and a lifetime license. The following only displays 3 different pricing for each. If you wonder more options, please browse its webpage.
1-year licenses:
Used on 1 PC: $29.95
Used on 2-5PCs: $49.95
Used on 6-10 PCs: $89.95
Lifetime licenses:
Used on 1 PC: $39.95
Used on 2-5 PCs: $59.95
Used on 6-10 PCs: $99.95
As you see, the cheapest is the 1-year license used on 1 PC. But it is more recommended to choose the lifetime license used on 1 PC since it only costs an extra $10, and you can use it forever. Additionally, once you plan to use one license on multiple computers, please pick an appropriate license option according to your needs.
Activation and Operation
So, after purchasing a license, how to use it to activate the program? There is no doubt that you need to download and install the software on your computer first. Then open it, and click the "Key" icon on the top right. Next, please tap the "Register" icon to type your email address and license code. After that, hit the "Register" button, and you will complete the activation.
Now, you can move your files in 1 without effort. Please connect both cellphones to your computer via USB cables. The program will detect your devices fast. After that, you can directly select file types on the panel and begin transferring data by hitting the "Start Copy" icon.
Overall Performance
We have used this software to transmit data between several mobile devices. It does well in each data transfer. For example, it never missed a contact, photos, or other files during tests. And we got the files with original quality and formats on the target device every time we finished the transfer.
In a nutshell, this program is trustworthy and easy to use. If it can support sending more file types from iOS to Android, it will be perfect.
Customer Service Center
Another highlight of this program is the customer service center. There are different articles about product FAQs, Sales FAQs, and Refund FAQs on its official website. You can type your question to find it directly. But what if there is no article that can solve your problems? In this case, you can contact them via email. In general, they will reply to you with a business day.
Conclusion
Want to transfer all data between mobile devices at a time? Then please don't miss this data transfer program introduced above. Give it a chance, and it will help you send files to another phone/tablet safely and quickly.