The best iPad applications for designers will turn a tablet into one that rivals the capabilities of a computer, allowing creatives to work efficiently when on the go. Being able to use your mobile device for work will make a huge difference in your creative life, but which applications should you be aware of? This list includes the best tools for turning your tablet into a formidable, competent partner in your art and design work. These apps can be found on the Apple store and Apps Store in every Southeast Asia Country, such as the Philippines, Malaysia, and Singapore.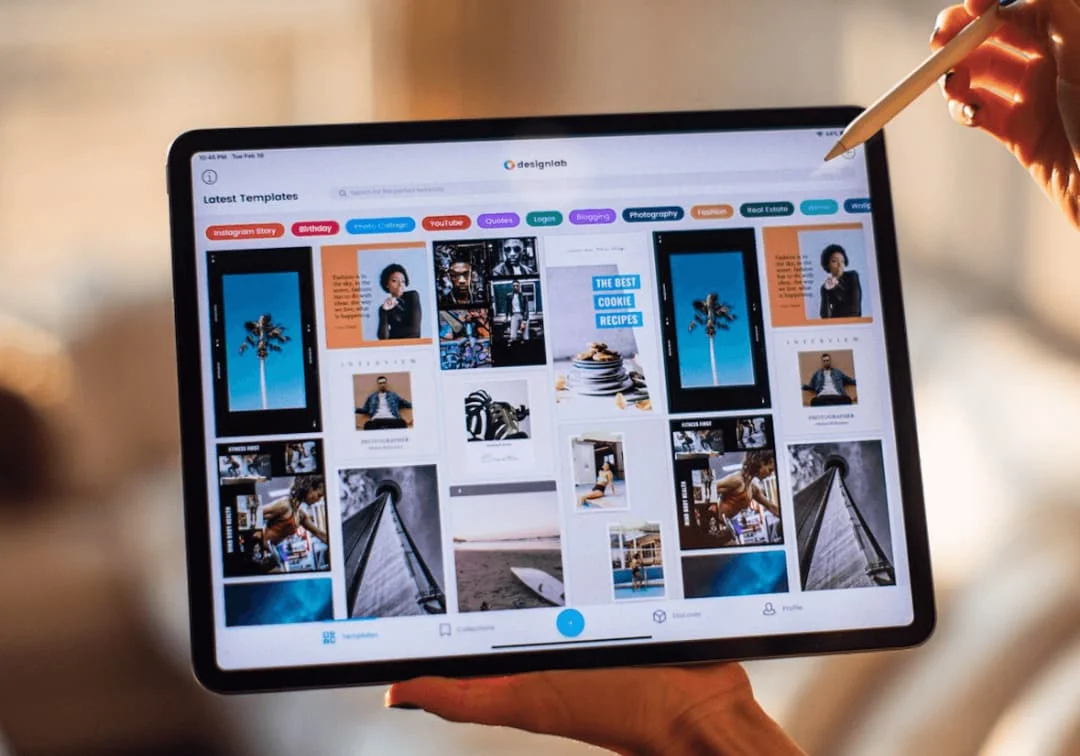 Adobe Capture is designed especially for your Apple iPad or iPhone and allows you to convert images into vector graphics for use in other Creative Cloud applications such as Photoshop, Dreamweaver, Animate, Illustrator InDesign, and Premiere Pro. This software combines Brush CC, Color CC, Hue CC, and Form CC to allow you to experiment with geometric patterns, colors, shapes, and custom brushes.
Affinity Designer is one of the most ambitious iPad artistic applications. This iteration of Affinity Designer has been specially upgraded to match the iPad, including more of the strength and precision that the laptop edition is renowned for. Affinity Designer is ideal for any stage of the workflow.
The software has all of the features of a desktop vector art tool, but you can draw directly on it with the Apple Pencil for the most intuitive way of making. It also doesn't find a few features snipped from a web product and squirted into a simple app. In essence, it's Serif's acclaimed desktop debut, but on an iPad – in other words, a professional vector design experience on the go.
Graphic (Picta Inc.) is a technical graphic design and drawing software designed for on-the-go artists who work effortlessly with the Apple Pencil on the iPad Pro. While it is a little pricey, it may be worth it if you want a more professional look for your graphics.
You can create complex vector-based PDF and SVG files using the versatile pen tool for customized forms. Layer effects such as shadows, glow, multiple strokes and fills are included, as well as canvas size, rulers, and units for precise measurements. Traditional brush and pencil methods can also be used for fluid drawing and sketching.
Adobe Comp works well with the Apple iPad as well as other tablets that support Adobe apps, such as the Samsung tablet. This program allows graphic designers to experiment with text, forms, and fonts. Adobe Fonts offers free fonts, and the new edition also allows you to experiment with third-party fonts built on your computer. It also allows you to view mockups in real-time, edit different choices, and use keyboard shortcuts.
The great thing about Adobe applications is that your files can be synced to any system anytime you need them, which means you can seamlessly pick up your work from the iPad and edit it on your laptop.
Illustrator Draw allows you to produce vector art with a plethora of useful resources at your disposal to make the process simpler and more effective. To apply fine details and customize your toolbar and brushes, you can zoom up to 64x. This software is compatible with Adobe Ink and Apple Pencil (with iPad Pro), as well as Adonit and Wacom styluses.
You'll be able to draw flawless lines and curves with the Touch Slide digital ruler, and you'll be able to incorporate photographs from a variety of outlets, like the Creative Cloud industry, for tracing and collage. Illustrator Draw, like Photoshop Sketch, is included with your Creative Cloud subscription.