Video content is an excellent way to engage with potential customers online. For businesses, it's crucial to create videos that tell an engaging story and inspire people to share them with their friends, family, and followers.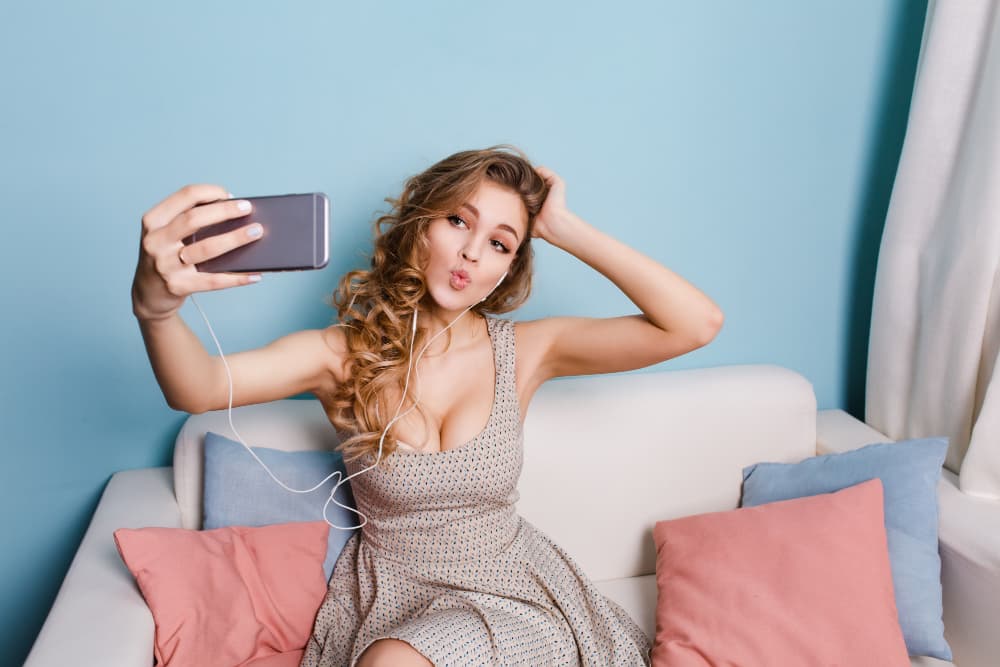 However, creating content that goes "viral" can be a challenging task and requires a considerable amount of effort. Below, we will discuss various strategies for video development and how you and your team can increase your chances of going viral.
1. Keep it short and sweet
If your video is too long, your audience won't watch it. Aim to keep your videos under three minutes in length. If you can make them shorter than that, even better! Focus on delivering your message in a concise, direct way. You don't have to reveal all your secrets; just enough to leave viewers wanting more.
Also, consider the type of video format you're using. Short videos are ideal for platforms like TikTok, Instagram and Snapchat, while for longer videos on YouTube, you may want to break them down into smaller segments so that viewers can watch just one part at a time.
2. Be authentic
Authenticity is vital when creating shareable video content. If viewers think you're merely trying to push a product or message, they won't be as interested in what you have to say. Your goal should be to create content that resonates with viewers.
Avoid relying on stock images, footage, and generic music to do this. Instead, create unique content that genuinely reflects your brand's values. Show the people behind the brand and give your videos an authentic voice. Share stories and messages that viewers can relate to, and ensure your content aligns with your brand's mission and vision.
3. Use emotion
The power of emotions cannot be underestimated when creating shareable video content. Emotions can help people connect with your content, feel a personal connection with your message, and increase their chances of sharing it.
You might want to:
Focus on identifying key emotional triggers that will resonate with your target audience.
When crafting your story, think about how you can make viewers feel something.
Look for stories that evoke joy, excitement, surprise, and curiosity.
Try to create a powerful emotional reaction through the visuals and music in your videos. This can help create an atmosphere that appeals to your viewers and keeps them engaged.
4. Use humor
Humor is an excellent way to make people remember your video content. Not only will this make it more enjoyable for your audience, but it can also help create an emotional connection with them. Try to find a way to inject some fun and lightheartedness into your video content.
Remember to use appropriate humor for your target audience. When using humor in your videos, ensure it comes across as genuine and not forced. By tapping into the power of laughter, you can create an emotional connection with your audience and make your videos memorable.
5. Be timely
Timeliness is crucial when creating shareable video content. It's essential to create relevant content that speaks to the current moment, as this will help draw in your audience. This could mean tapping into a trend or event, or responding quickly to current news or issues. You can also be timely by creating content relevant to the season or time of year.
Creating timely content will help you stay top of mind and increase engagement with your audience. It also allows you to join a larger conversation, which can help spread awareness about your brand. When creating timely content, be mindful of cultural sensitivities and political climates to ensure your content does not appear insensitive or disrespectful.
6. Stay Current
By staying informed about the latest news and trends, you can produce timely and relevant videos for your audience. Consider creating videos that connect with current events, popular topics, or other hot issues in your industry.
This type of content resonates well with audiences because it demonstrates that you're in sync with their interests and care about what's happening in their world. Keep up with the news, explore various industries, and remain abreast of trends to ensure your content is always current and engaging.
In Conclusion
The most effective way to make your video content go viral is to ensure it's shareable. This involves creating content during the video marketing process that appeals to your target audience and encourages them to pass it along. By following these tips, you can increase the likelihood of your video content going viral.