For every internet lover, not a fraction of a second pass by without going through messaging apps like Instagram, Facebook, Messenger, WhatsApp, Twitter, and whatnot as they became a part of our everyday life. But whenever an update comes to these apps, users concern about the new services and privacy policies. If the user does not feel secure and disagrees with the terms, there will be fluctuations among trending apps. Similar is the case with the Signal app topping the charts on App Store and Google Play.

The influx of new users on Signal occurred after WhatsApp updated its privacy policy. Their new policy stated that WhatsApp would share the users' data with Facebook. This policy did not go well with the users, and they began moving towards Signal in no time. 
What is Signal?
The Signal app is a free voice talk and messaging app whose primary focus is on user data privacy. You can even find Signal's tagline that says, "Say Hello to Privacy." To enjoy its services, you just need to tap in your phone number and get started. It provides end-to-end encrypted services like WhatsApp. You can send encrypted text, audio, video messages, and images to individuals or groups. Unlike WhatsApp, Signal does not have a dedicated business account. It is only for direct communication purposes between people. It is available for many devices that include Android, iPhone, iPad, Mac, Linux, and Windows.

The Signal app story dates back to 2014 when two apps were merged into one and named Signal. Those two apps were TextSecure and RedPhone. One was for encrypted text messaging, and another for encrypted voice calls, respectively. In 2018, a non-profit Signal Foundation was formed to develop the Signal app by Moxie Marlinspike (current CEO of Signal Messenger) and Brian Acton. The app was later developed as open-source software and free to users.
Features of Signal
The Signal app may not be new, but it is for the users. Here you can gain a little bit of insight into Signal's attributes.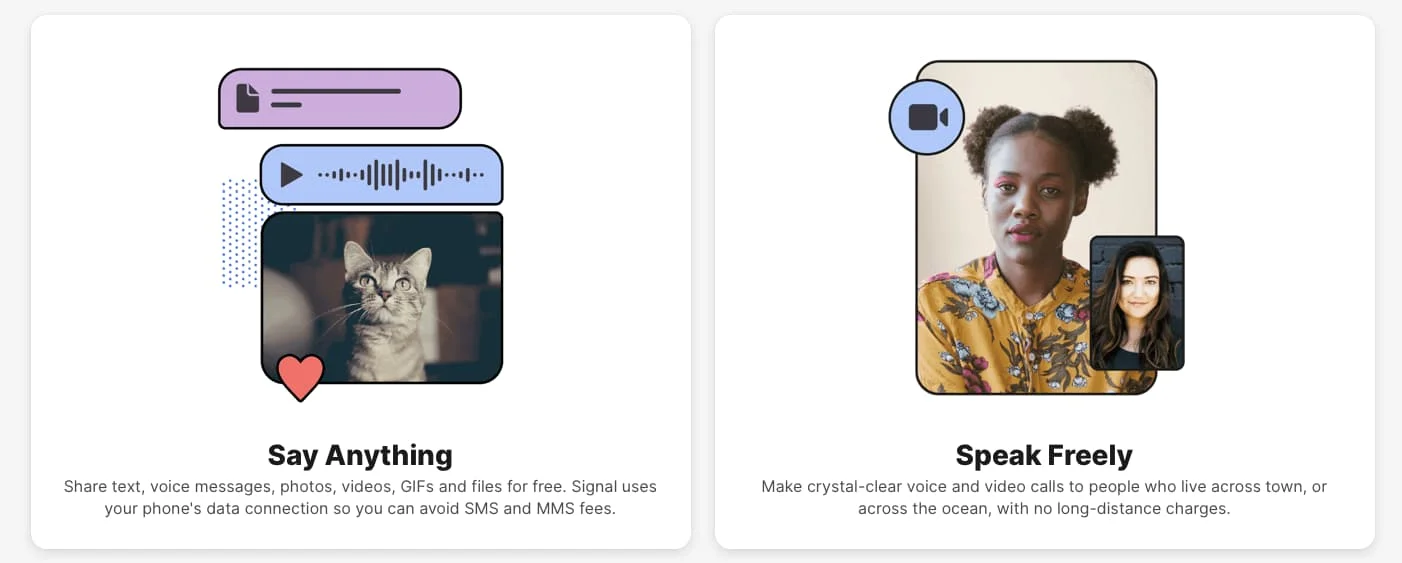 The first thing that new users worry about while using a new app is whether any in-app purchases or premium packages are there. But, not to fret, the Signal app is entirely free to use and is ad-free.
Signal, too, allows you to send messages, share photos and images, files/documents and links, make audio and video calls. It is just like how any other messaging app works.
Recent update on Signal now allows you to make group video calls and also create groups with up to 150 members at max. 
Unlike WhatsApp, when you form a Signal group and add members, they get an invitation to join the group. The members do not get automatically added as they have to accept the invite first.
Signal also lets you send emoji reactions, individual replies to messages, and even delete a particular message from chats. You get special encryption for stickers as well. Just like WhatsApp, it also offers the "Delete for Everyone" option for text or images.
A unique feature of Signal is the option of disappearing messages. You get this option for each individual chat. You can even customize a time range for messages to disappear from seconds to a week.
You can use the Android version of Signal as the phone's SMS and MMS app without encryption. 
Like a group invite, you can also send group links to anyone to join the Signal group. 
Even your metadata is hidden on Signal, so it is safe against any hacking trials. 
You cannot transfer the Signal app's chat history to another device even through the Signal link. That's because the individual device itself is the powerhouse of all the encrypted messages.
 One demerit of Signal could be that there is no backup option for your messages. If you change your device, your previous chat history will be gone.
Privacy features of Signal
As you might have concluded from its features, privacy really matters to Signal. It provides end-to-end encryption through its own open-source Signal Protocol. Signal really does not compromise on its features and collects only minimal user data. Thus, it has a countable number of privacy-focused attributes.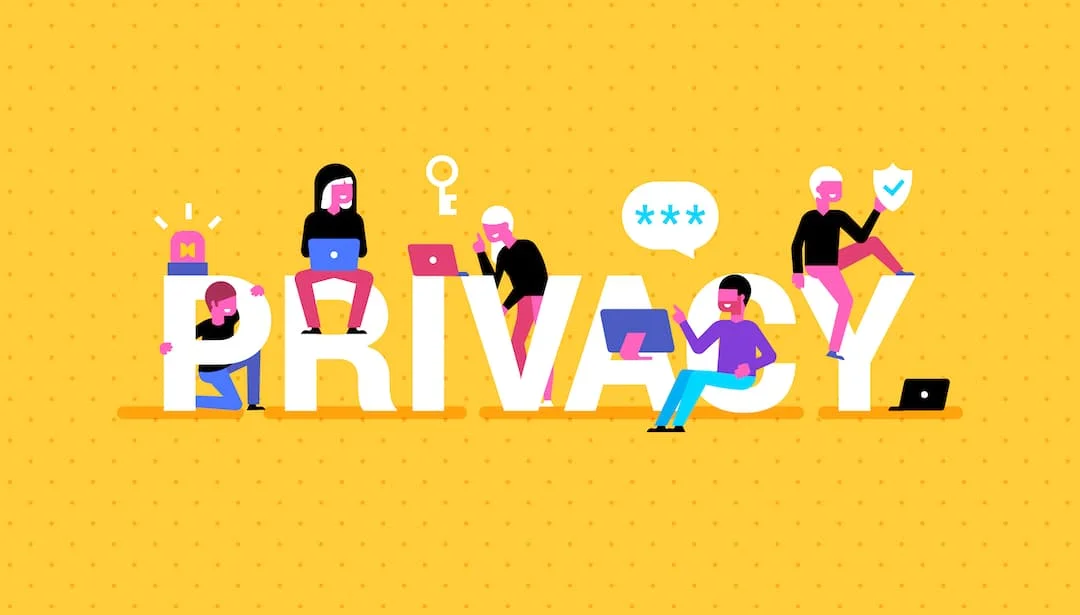 It has a privacy setting of "Relay Calls." You can make calls to your contact without revealing your IP address as the line is connected through the Signal server. But while you enable that, you will have to compromise your call quality.
There is a fantastic feature that lets you enable and disable Read Receipts. You can control whether the other party sees their read messages. 
There is also a typing indicator option that you can control while typing a message.
The Signal app does not have the option of "Status," though. 
If you send a website link through messages, you still get the option to turn off the link previews. 
You can give your account additional security through PIN setup. But, do keep in mind, if you by any chance forget the PIN, it cannot be recovered. 
 It also provides a Screen Lock feature. You can attend to message notifications and incoming calls even when Screen Lock is on. 
Signal has also stated that the encrypted data cannot be decrypted. 
It also has a two-step authentication onboarding system.
Conclusion
Well, one cannot determine which messaging app the user might be using at last. But if you are keen on keeping your privacy intact, you can ultimately go for the Signal app. You can still use other messaging apps like Telegram, Hike, Line, etc. Side by side. 
However, Signal is trying hard to support its users by upgrading their infrastructure and adding new features to the app. You can download Signal on Google Play Store or Apple's App Store.