If you want to root your OnePlus 6, install a Custom ROM or a Custom MOD, you need to Unlock the Bootloader first. In a factory locked phone, you won't be able to do such kind of stuff. Unlocking Bootloader is the very first thing to do before playing with your Android system. OnePlus 6 is a developer-friendly flagship phone. Also, we have seen several developments in the Android Community for this device.
So, in order to gain those benefits, you need to unlock the bootloader of your OnePlus 6. With this guide, you will be able to Unlock Bootloader on OnePlus using some simple command on PowerShell window. In that case, you need some tools that need to be installed on your computer. We also have the download links for all those tools and drivers below, read ahead and proceed to the tutorial below.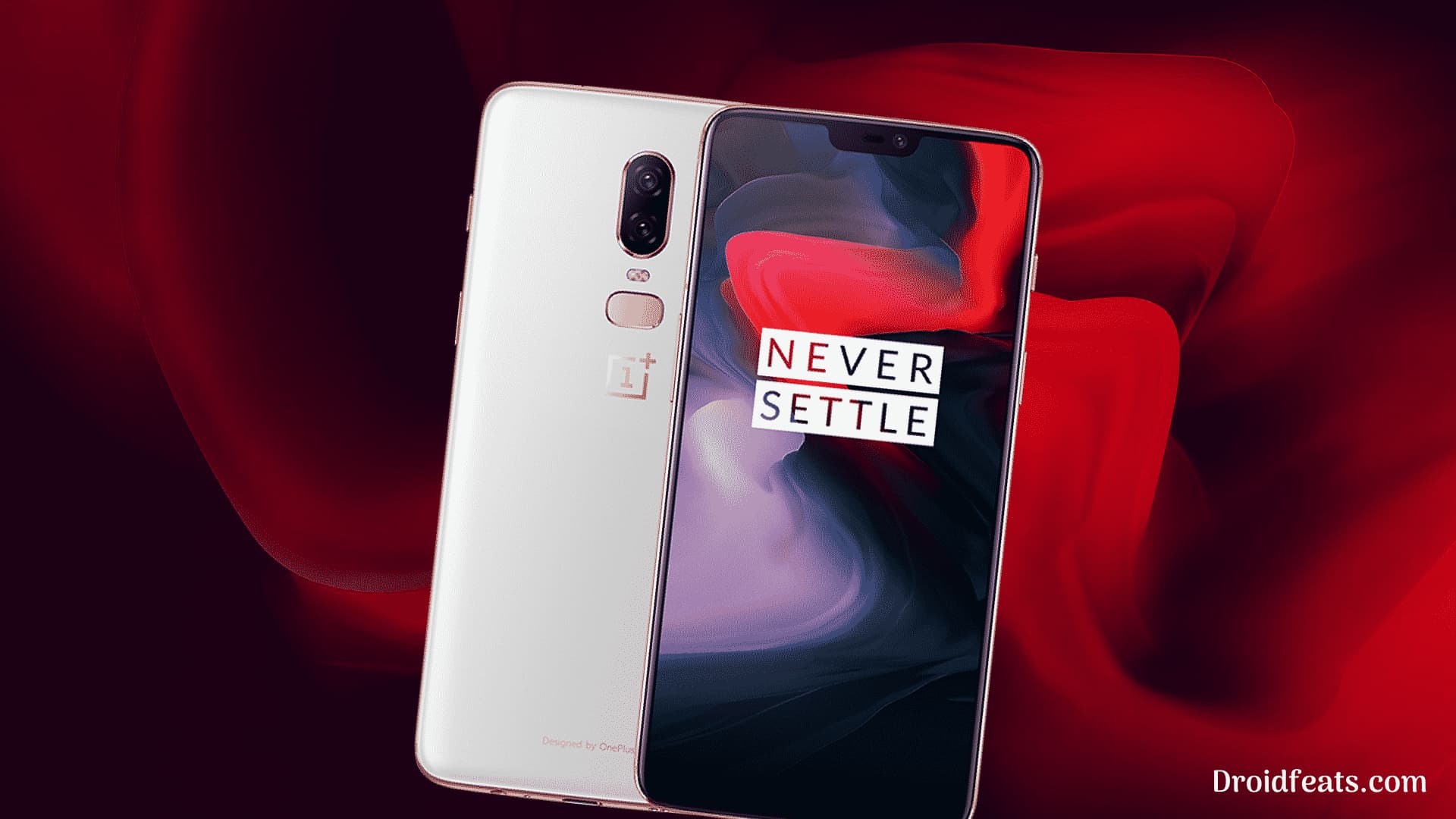 Unlike Huawei, Unlocking Bootloader on the OnePlus phone doesn't need any kind of unique code from the OEM. Also, the good part is that you are not going to lose the warranty of your device on Unlocking Bootloader.
Benefits of Unlocking Bootloader on OnePlus 6
There are many benefits of Unlocking Bootloader on an Android device. Android Enthusiast or super users love to use root App from Play Store and XDA forum. So, for them, Unlocking Bootloader is the first step to experiment. Some of the main benefits of Unlocking Bootloader are:
Custom ROM: You can try out some of the cool Custom ROM out there in the community forum for your device.
Custom Recovery: You can replace your current stock recovery with Custom Recovery like TWRP. Recovery helps on flashing any kind of supported ZIP files on your device.
System modification: You can modify your Android OS in the way you want using some Xposed Modules or Magisk Modules.
Thanks to the OEM for providing a simple mechanism to unlock the bootloader with the fastboot method. But before heading to the tutorial, please check out the pre-requisites below. Make sure to fulfill all before proceeding to the tutorial.
See also: Install Android P [DP2] on OnePlus 6 Official [Download link added]
Pre-requisites
Make sure your phone has at least 80 – 85% charge. If not, please do charge it before starting the experiment.
You need to enable USB Debugging mode to connect your Android phone to computer. (Settings > About Phone > Build number > Tap it 7 times to become developer; Settings > Developer Options > USB Debugging).
Enable OEM Unlock: Settings > Developer options > Enable OEM unlock.
Install OnePlus USB driver on your computer.
Related: OnePlus 6 MEGA Unbrick Guide: Get Back to Stock from a Hard Brick
Backup your Android Device
We don't want you to lose any data, or anything could go wrong unexpectedly. Before starting the tutorial, we strongly recommend you to make a full backup of your phone.
Once you are sure that you have completely backed up your data, proceed to the tutorial below to unlock bootloader on OnePlus 6 using fastboot.
See also: Google Camera (Pixel) App for OnePlus 6 with working HDR+, Lens Blur, PhotoSphere, and more
How to Unlock Bootloader on OnePlus 6
Go to C:\adb folder where the ADB/Fastboot binaries are present.
Press and hold the SHIFT key and do a right-click on an empty space inside the folder.
You should Select 'Open PowerShell window here'.

Connect your phone to the PC with the help of the USB cable.
Now boot your device into the Bootloader/Fastboot mode using the following command:

adb reboot bootloader

Make sure that your device is being detected properly using the following command:

adb devices

The command will return a unique device ID right with the 'fastboot' message.

Unlock OnePlus 6 Bootloader using the following command:

fastboot oem unlock

Once you execute the command, your device screen will prompt you with a warning.
Simply use the volume rocker to select "UNLOCK THE BOOTLOADER" and hit power button.
Your device will reboot and you are done!
That't it!
Your OnePlus 6 should be unlocked now. You can try a custom ROM, mod, recovery, etc. on your device.
---
So you are done with this tutorial! You had successfully Unlocked OnePlus 6 Bootloader using our guide. If you faced any problem with performing this tutorial, please let us know by dropping a comment below. Our team will reply you back as soon as possible.
Is this post helpful? Please do share it on Social Media to THANK US.