Using the same home screen for quite a long time may appear boring to you. However, you can always make a little change to your device with the help of Android Launcher apps to enhance the user experience.
These apps come with a wide range of features, and you can create your own world using them.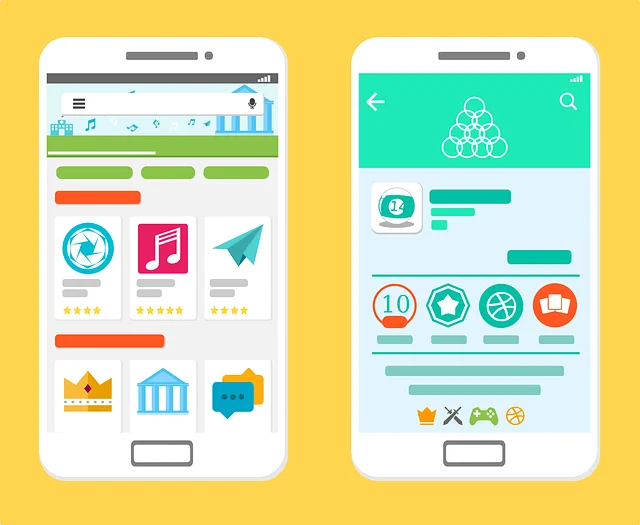 If you have been thinking of any such applications, here I am listing 15 best Android launcher apps; go through them and pick the one that suits you the best!
Action Launcher
It has got some amazing features that contribute to its uniqueness. The shutter option allows you to preview the app's widget before setting the home screen. If you want to customize the color of your UI on your wallpaper, you can use Quicktheme. The App drawer is configurable, and the customization elements of this app give you the experience of Android Oreo.
See also: Top 40 Android Apps for Rooted Devices
Apex Launcher
It offers a stock android look to the home screen of your device and comes with a ton of features through which you can change the scrolling habits, transition animations and your scrolling dock where you get a wide number of icons. This app also comes with a theme engine, and developers are still trying to improve the launcher. So, you can expect some exciting options.

See also: Top 10 Best Android Backup Apps – Secure your Data
Lightning Launcher
It is a decent Android launcher app with a user-friendly interface and plenty of easy customization options. You can use it to have multiple sets of home screens and pick them up to uplift your user experience during different occasions. The scripting support, language packs, and additional plugins make this app so popular among the users.
See also:Download Magisk 16.4: the systemless root with Magisk Manager 5.7.0
Microsoft Launcher
If you are looking for an Android launcher app with Microsoft services, here is the one! It comprises of a wide range of features and gesture controls. It is certainly the best Android launcher app for the users who want to avail a better integration with their Windows PC.
Atom Launcher
This app comes with some awesome gesture controls, built-in widgets, icon pack support as well as several interesting customization and settings option. There is also a theme maker, and you can fetch a long list of themes for it on the Google Play Store. If you are about to use this application for the first time, go for the free version at first before jumping for the pro one.
[mks_button size="large" title="Download Atom Launcher" style="squared" url="https://atom-launcher.en.uptodown.com/android" target="_blank" bg_color="#1e73be" txt_color="#FFFFFF" icon="fa-android" icon_type="fa" nofollow="1″]
Next Launcher 3D Shell
This app comes with some really amazing customization features such as 3D animations, transition effects, a scroll bar to spin your home screens along with different other unique options. You can try it for free at first and then go on for an in-app purchase before jumping on to fetch the standalone app.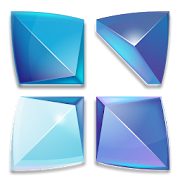 Nova Launcher
This is an amazing Android launcher app available in the market till date. There are several customization options available with it, that include an icon pack support, themes and more. It gets auto-updated. Thus, you get new features and bugs added to it consistently.
ADW Launcher 2
It comes with plenty of amazing features, customization options, extensions to hell you fetch the best of your self-created widget features. This app has been classified as one of the most favorite among Android Launcher elite. You can either opt for the free version of it or go for the pro one at $3.49.
Smart Launcher 3
It is a user-friendly Android launcher app with lots of themes, grid options, contextual search or plugin support and more. It has a long list of features like password lock, easy display of icons, etc.

EverythingMe Launcher
This app made a comeback in 2017 and is known as one of the most decent android launcher apps. There are some really smart features and is really a good analyzer of your habits. It maintains folders to categorize your apps, and the best part is the way it provides the contextual feed of your notifications, calendar events, missed calls, etc.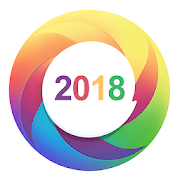 TSF Launcher
It comprises of multiple widget options, full gesture support, 3D animations, unlimited dock bar and more. You can avail a variety of customizations with this Android Launcher app.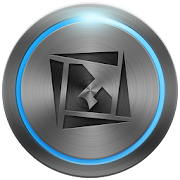 Lawnchair Launcher
It has some of the features similar to that of the Pixel Launcher. Some of them include Google Now integration that comprises of both optional as well as a free plugin, icon pack support, Android Oreo shortcuts, adaptive icons, notification dots along with some unique customization options.

Yahoo Aviate Launcher
Looking for a unique app? You must definitely give it a try. This is one of the best Android launcher apps with some wonderful customization options such as auto-organization feature, Smart Stream, weather integration along with other fun elements.
[mks_button size="large" title="Download Yahoo Aviate Launcher" style="squared" url="https://www.apkmirror.com/apk/yahoo/aviate/aviate-3-2-12-8-release/yahoo-aviate-launcher-3-2-12-8-android-apk-download/" target="_blank" bg_color="#1e73be" txt_color="#FFFFFF" icon="fa-android" icon_type="fa" nofollow="1″]
Evie Launcher
It is a fast Android Launcher app with tons of features. There are several unique options such as a no-dock mode, icon packs, widget customization options and a lot more. You can opt to download this app for free without any in-app purchases.

Launcher 8
It helps you customize the look of your android phone just as if you are using a Windows phone and fetch the same virtual experience too. You can download this app for free, and you can definitely classify it as one of the solid android launcher apps.
Hope this list of top 15 Android launcher apps was helpful to you. Comment below about your favorite pick and let us know your experience!