Let's cut to the chase—you want to relive the golden days of your past and immerse yourself in the Pokemon games that remind you of your childhood. Of course, that's why you are here! And you have arrived at the right place.
The Nintendo DS is not only the most popular hand-held gaming device out there; it is also one of the most ICONIC – right up there with the PSP and Game Boy. There were some fantastic games on the system, like Mario, The Legend of Zelda, Metroid Prime Hunters, and, obviously, Pokemon. And yes, it is easier to play them on the same device you carry around in your pocket than buy another device. Did you know that the Nintendo DS was the most advanced dual-screen portable game console when it was released in 2004? Despite being advertised as an experimental "third pillar" in Nintendo's console lineup, this portable device sold around 154.02 million units.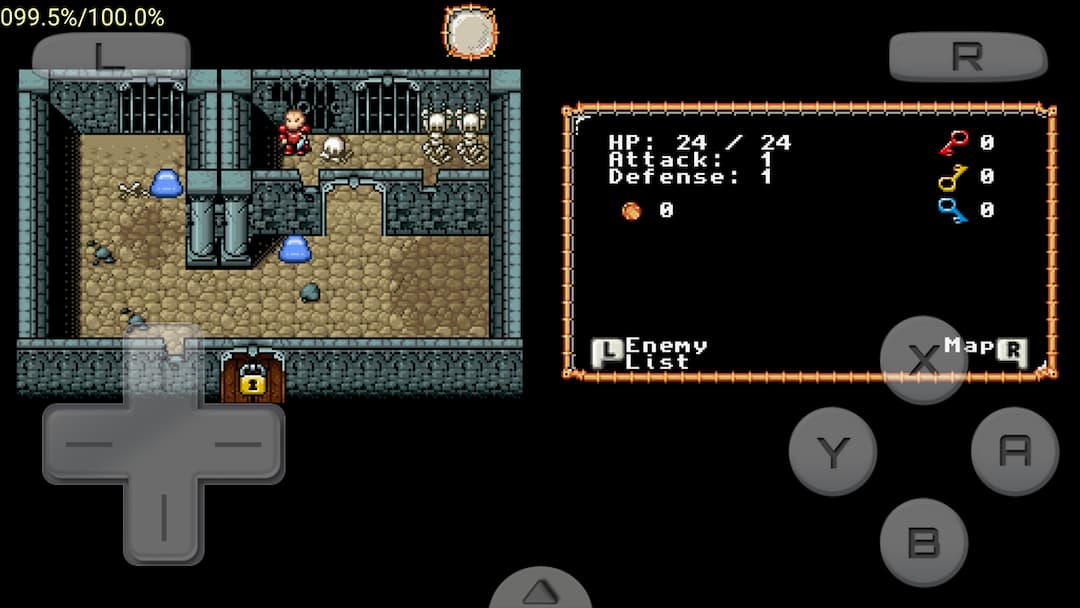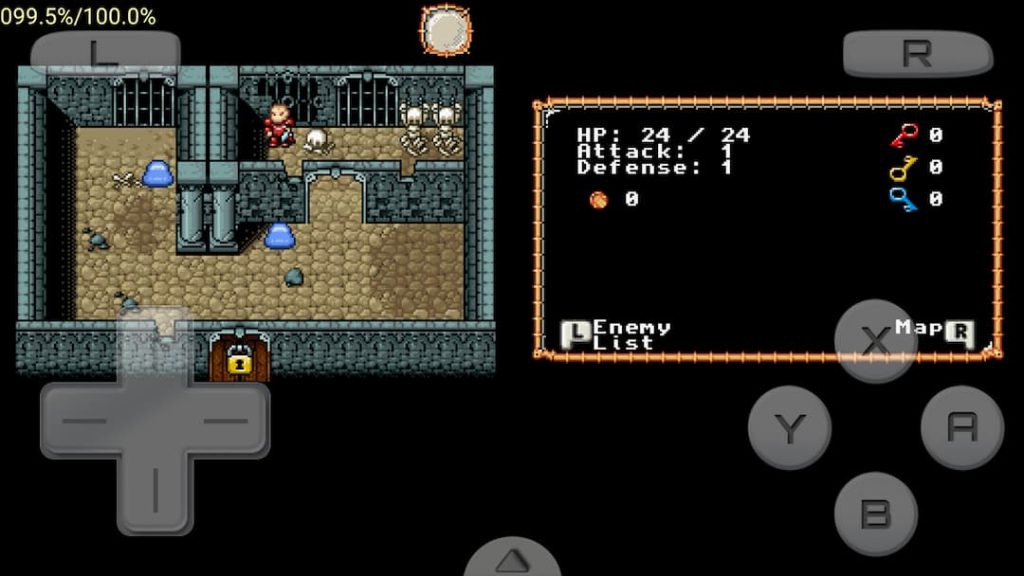 So, can we find any GOOD DS Emulators for Android?
Yes, there are various feature-rich Nintendo DS emulators available that can be installed on Android devices.
Unfortunately, the progress of the Nintendo DS emulation platform is still in its early stages, so there aren't many options to pick from. Nonetheless, we discovered a handful that looked impressive, so here are the top Nintendo DS emulators for Android.
1. EmuBox – AlO emulator
EmuBox is a recently developed emulator for Android smartphones that support a wide range of operating systems. This includes the PlayStation, the SNES, and, yes, the Nintendo DS to name a few. On top of that, it looks really good because it is one of the few emulators that supports Material Design and you can use up to 20 save slots for each ROM. It also allows users to connect an external controller and play with it.
You can even tweak the emulator's parameters for improved performance. Well, it does include some ads, but it makes up for it with its ability to fast-forward your gameplay. However, some users have complained about bugs when using too many cheat codes but the google play ratings are overall positive. But, we do hope that a pro version without ads comes out soon.
2. Drastic DS Emulator
This is probably one of the best DS emulators for Android right now. Feature-packed and amazingly agile, it boasts a plethora of features. You can adjust the arrangement and size of the DS screens based on their preferences with this emulator. Moreover, you can also save and resume your progress at any time by using save states. You can play any NDS game you want on it with minimal lag and rare cases where it doesn't run.
This DS emulator has a slew of capabilities, such as screen layout customization, controller customization, support for hardware controllers, fast forward, Google Drive integration, and if you have a high-end Android device, you can benefit from way, way better graphics rendering. If you are interested in trying this DS emulator, you can purchase it from the Google Playstore.
3. Nds4droid
If you are looking for a free DS Emulator that can offer amazing performance as well as visually impressive graphics quality, go for Nds4droid with your eyes closed! Despite being free, it has all of the essential features, such as external controller support, save and load states, and customised on-screen gamepads. Though it is not the best DS Emulator out there, it is still a worthwhile mention if you are paying nothing for it. Like DraStic, Nds4droid allows you to store your progress. Furthermore, its frameskip option is useful for low-cost or older Android smartphones. It's worth noting that Nds4droid is an ancient NDS ROMs emulator that hasn't been updated in a long time.
While testing, it did show some promise as it will play most of the games you try. But we should warn you that since it is open-source there will be bugs and it may not be as smooth running as you expect. Then again, it is free-and you better NOT complain! This is clearly not the best recommended one out there, and it does have a lot of annoying ads – but when it comes to free Emulators, this comes in the top 5.
4. RetroArch Plus

RetroArch is a multi-purpose emulator that is compatible with a wide range of game systems which includes the Nintendo DS, Game Boy, SNES, Game Boy Advance, and a slew of other platforms. It is an emulator, game engine, and media player frontend whose stunning graphical interface allows you to run vintage games on a variety of computers and consoles. Settings are also integrated, allowing for a one-time setting. Within the app, you must download and install each system separately. So before playing games, you'll need to get this and the Nintendo DS core.
This emulator has many advantages and nearly no disadvantages. To begin with, there are no ads, support for almost every retro game available, a plethora of settings to customise your user experience, actual achievements, the ability to play with others, it almost always runs at a good frame rate, and it limits the number of emulators you need to install to experience many games. Suppose you don't have a video to lead you through the setup. In that case, it may be difficult to navigate the large menu at first.
The file selection procedure needs you to select a directory and then climb up to the parent directories simply to find your phone's actual directories, but that's not a major concern. Well, it is not the most user-friendly system. However, there are no in-app purchases or advertisements, and it is free. RetroArch has an older version, but we believe the RetroArch Plus version (which is also free) is the best alternative, so we've linked to it. Lemuroid is also a retro-style emulator that resembles RetroArch quite closely.
5. SuperNDS

SuperNDS is one of the latest Nintendo DS emulators available for Android. It functions well on recent Android smartphones, providing quick gaming, adequate rendering, and reasonably bug-free visuals. It supports NDS, ZIP, 7z, and RAR file formats and features such as save states. It is compatible with all Android versions above 5.0 Lollipop but requires a substantial amount of RAM to function.
On older devices with less RAM, games may occasionally crash, requiring you to manually clear RAM and restart the emulator. On newer devices with adequate RAM, however, this emulator provides excellent gameplay at full speed with nice visuals. On our list, it is one of the greatest emulators for Android.
Special mention
6. Free DS Emulator
Free DS Emulator supports a wide variety of NDS games on Android, delivering brisk gameplay with decent visuals. It supports.nds,.zip, and a multitude of other file formats and provides features like as save game states, load game states, customised buttons, and more. It also accepts external controllers, like the Joy-Cons for the Nintendo Switch.
It was initially intended for Android 6.0 Marshmallow, although it is compatible with the majority of smartphones running Android 4.2 Jelly Bean or later. In addition, it was updated last year to be compatible with the vast majority of current-generation Android devices. If you want to convert your old phone into a dedicated Nintendo DS game system, you should download this emulator.
7. NDS Boy!
Cost – Free
The NDS Boy is another emulator you can use on Android. You can play almost every game that was made for the Nintendo DS with the emulator. Games like Pokemon Saga, Super Mario, Castlevania, Final Fantasy, and more fall into this category. One of the best things about NDS Boy is that it works with a lot of games. The emulator can usually run most NDS games without any problems.
8. melonDS
melonDS is a popular emulator for PC that has recently been ported to Android. It's a powerful emulator that offers a fast and stable emulation experience. It supports most DS games and has features like save states and cheat codes.
---
These are the best Nintendo DS emulators for Android. Each emulator has its own unique features and strengths, so it's important to choose the one that best suits your needs. Whether you're a nostalgic gamer or a new player looking to experience the magic of the Nintendo DS, these emulators are sure to offer a great gaming experience.
If you can't find the Nintendo DS Emulator you are looking for in this article, or if you think we have missed any – let us know in the comments below! Until then, enjoy the blast from the past with your favourite Nintendo DS games on your Android device!