It is truly infuriating when you try to search stock images to fastboot flash on your device since it requires navigating through the old XDA threads. Besides, what makes stuff more annoying is there are only a handful of companies like OnePlus and Google who release their stock images. To troubleshoot such issues for the users, firmware.mobi. (a new project being launched) was announced by XDA Senior Recognized Developer Chainfire. Chainfire has launched firmware.mobi as the best destination for the users who have been looking for stock boot, recovery, and customizable root images for their devices.
When it comes to customizations, Chainfire brings the most unique approach to the Android devices. For root uses, Chainfire comprises of several tools and apps, namely, CF.Lumen, 500 Firepaper, Pry-fi, FlashFire, DSLR Controller and more.
Download Stock Boot/Recovery images for your device
Simply, open the website and search for your device. A list of files come up with their corresponding file sizes and MD5 and SHA-1 hashes. For instance, if you want to search for OnePlus 5, you can keep trying by entering various keywords such as "OnePlus", "OP5" or "Plus 5".

You can even type in the device codename such as cheeseburger. The website will narrow down your search results just as you enter a few letters from the device name and then click on the SUBMIT button.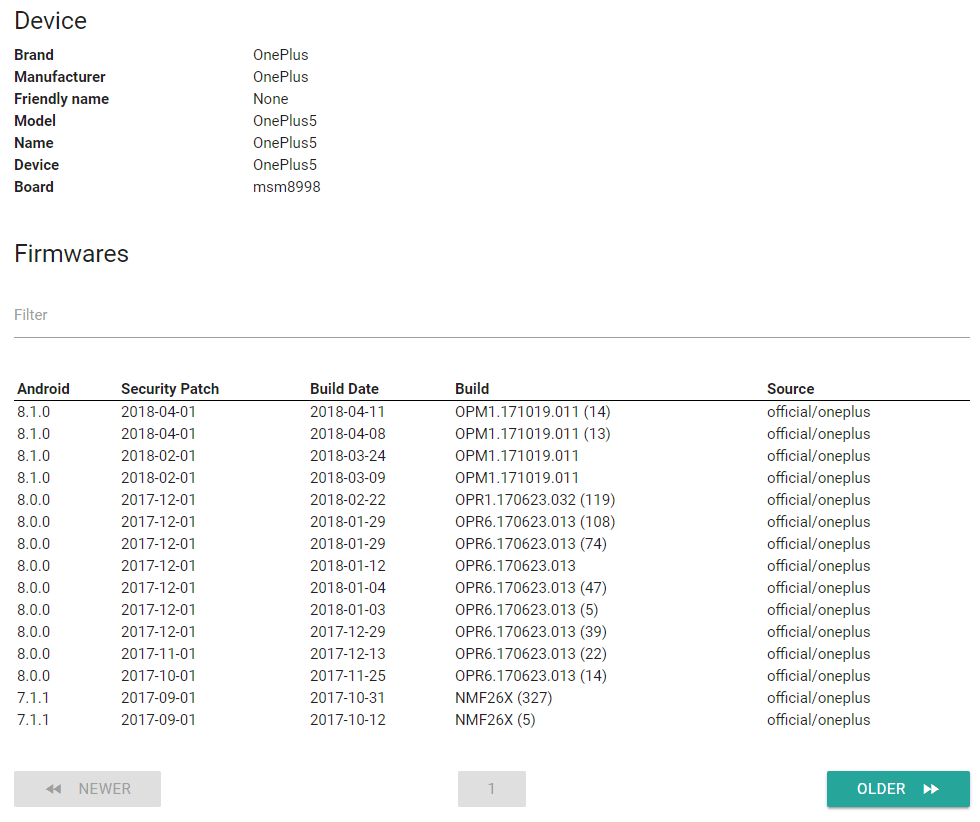 The available images will appear on your screen, and you can now, choose your specific version. You shall find the following download options on the next page:
Boot Image as *.img or *zip formats.
Recovery Image as *.zip or *.img formats.
Boot + Recovery images packed in *.zip format.
CF Auto Root on firmware.mobi
Presently, you would be able to find just the desktop version, but it will certainly be awesome when the mobile version is launched. After you have successfully found out the desired file package and the device you want, select the "CF Auto Root" option which would pre-package the provision of root with your download.

You can also customize the system package aspects according to your requirement. Some other things that you can do alongside are changing the:
Encryption settings
Existence of suhide
Factory reset protection
Installation mode
SELinux mode
You can select any of these options for your OEM device.
If you have the files but the corresponding device isn't in the repository, just submit the files via the option on the home page labelled as the "Dropbox."