Having trouble playing PUBG mobile on your Android smartphone because of dropped FPS? This guide will help you to improve performance and FPS using GFX Tool. Android games are on fire nowadays, especially when it comes with Battle Royal gaming genre. PUBG is in #1 position in the most trending multiplayer game, but the game is quite heavy. Only flagship phones like OnePlus 5, 5T, 6, etc. can run this game smoothly without a single lag. If your device is not high ended, you will undoubtedly face glitches, that may harm the user experience. Use this guide to improve PUBG FPS with GFX tool.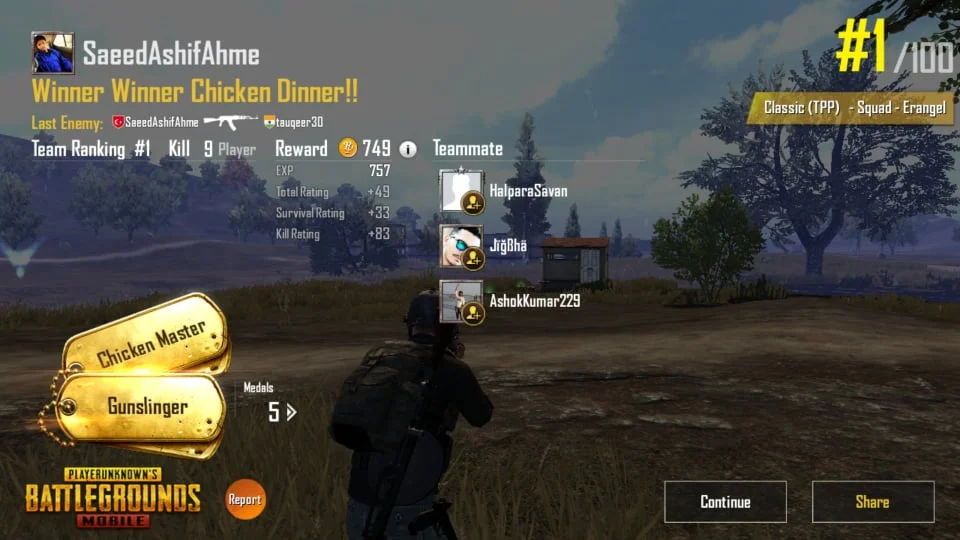 Since PlayerUnknown's Battlegrounds (PUBG) is a high graphics game, and the gaming experience directly depends upon the hardware specification of your device. By default, PUBG detects your hardware and set the graphics based on your device capability. But still, low FPS is a problem for low ended devices.
The main difference between PC game and Android game is that PC games are much more stable and optimized, hence providing smooth gameplay with higher FPS. But for Android users, these ports are not correctly optimized. If you are facing a low frame-rate problem, this guide will help you to improve overall PUBG FPS with the help of GFX Tool. [Download links are given below].
Thanks to GFX Tool by XDA Member tsoml, with which you can drastically improve the performance of PUBG. This tool is also available in Play Store, and it mainly focuses on performance benefits in term of better frame rate. All you need to do is, download, install (like a normal APK), and configure it correctly. We have written a simple guide with screenshots for the best settings to configure the GTX tool for better gameplay on your device.
How to increase FPS in PUBG Mobile
Download the GFX Tool app [version 3.5] [0.8.0 | 60 FPS] | Google Play link for the latest version.
Launch the App and grant all the required permission (allow everything).
Configure the settings for FPS:
⌊ Select version as 0.8.0 (GP).

Set the resolution a bit lower than your default resolution. I have 1080×1920 display. So, I selected 1280×720.
Opt Graphics to So Smooth.
FPS to 60.
Style to Classic.
Shadow: Skip!
Hit the Accept button below, and tap on launch to run PUBG mobile game.
Make sure to check out the new Graphics setting and Frame rate options.

In PUBG mobile App, tap on the Setting icon on the top right corner.
Tap on the Graphics and check if Smooth is selected under Graphics section.
Check if Extreme is selected under Frame rate section!
Both of these options are not available by default in most of the Android devices. GFX Tool has done this great job, all credit to the developer behind it. You can now enjoy 60FPS PUBG gameplay without any lag or glitches on any low ended Android smartphone.
---
What's your gaming experience with 60 FPS on PUBG mobile using GFX Tool? Do let us know by commenting below! Also, do not forget to share this post on social media to thank us!
Happy gaming!