Are you looking for ways to personalise your phone? Well, you are here at the right place for we are gonna bring you the news of the latest release of the Andromeda add-on for Substratum. We are indeed very happy at this announcement, and we hope, so do you! It brings full custom theme support for Android 8.0 Oreo (without root).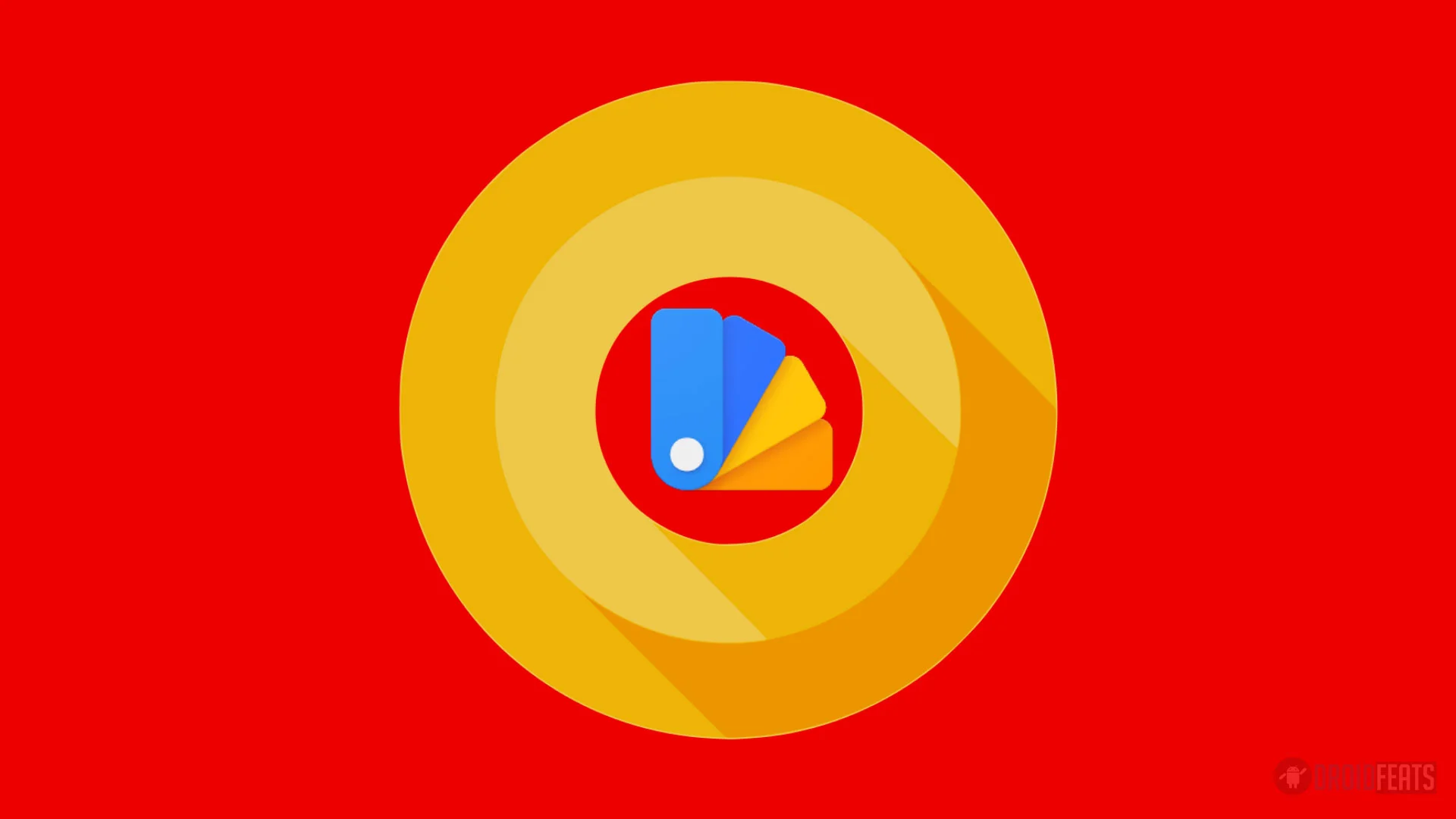 Certainly, a bucket of peeps out here seem to be quite excited at the announcement and thinks that this project is gonna worth it! While there are a bundle of people, who seem to have been shook by the amount of technical details.
Well, for the latter group, we would want to tell you that although it may seem so, the end product is not at all complex; it is absolutely simple and is meant to be used for the average users. Thus, you do not require understanding any ADB command or complex script to handle its usage.
As we have been receiving quite a lot of interest people out here, asking us for the same, we are here to inform our readers about how they can set up and install the new rootless Substratum as well as use the theme engine to install Custom themes.
In order to install Custom themes on Android Oreo with Substratum, you would need to satisfy certain requirements so as to get started:
An Android 8.0 Oreo device
Access to a Windows, Mac, or Linux PC
Prerequisites
At first, you need to download and install the Substratum theme manager app. It is available absolutely for free and is meant to help you manage your themes.


Next, you ought to download the Andromeda add-on. Well, it is a paid application, yet you need that!


Both these applications should be downloaded as well as installed in your device prior to commencing the procedure. Read on!
Last but not least, you would require to download the Andromeda desktop client (available on Windows, Mac, and Linux) as per your own Operating System. If you are on Windows or Linux, you shall need to extract the .zip file and save its contents from the archive to a folder, that you would have to create on your PC. Contrary, you can leave it as it is if you are using a Mac .dmg file.
Part 1 – How to Install Andromeda?
At first, you need to enable the Developer Options.
Next, use USB Debugging.
Now, open up the Settings application on your phone
Scroll down to find "System." Tap on it.
Next, tap on "About phone."
Again, scroll down and you will find "Build number". Tap on it for 7 times until you can see a toast message coming up on your screen that says "You are now a developer!" So, you get the authority!
Now, get back to the "System" settings.
There, you will be able to see a new "Developer options" menu available for you now.
Enter the Developer Options. Well, it may ask you for your device's pin/password. Provide it right to proceed.
Find and enable "USB debugging."
Now, you need to open up the Andromeda application on your device. You shall see it say "Disconnected" for the "Connection status."

Now, connect your phone to your PC with the help of a supported USB cable.
Henceforth, you need to run the Andromeda client on your PC that you have downloaded earlier. I hope you remember!
Windows
Open up the start_andromeda.bat file on your PC. It shall seek you for "administrator" rights. In case it does, grant it the permission and you shall see a command prompt coming up. Press "Enter" and a bunch of ADB commands would be sent to you. Well, these commands are meant for setting up the Andromeda add-on, you can run it independently of your PC.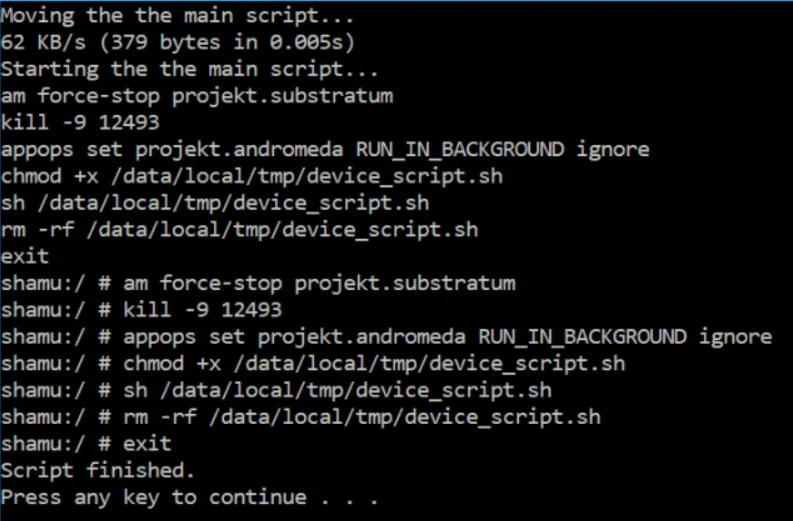 Mac
If you are using a Mac device, tap on the AndromedaClient.app. Just as it asks you to select the "disk image of the mounted Andromeda client," you need to press the "continue" button. Now, you will see your file browser popping up on the screen, look for "Andromeda" over there under the "Devices" list. You gotta select it and then, click on the "continue" button.
Linux
Click on the start_andromeda.sh script file. A terminal window will be appearing on your screen and you shall see a few commands running up there, it is much like the Windows version.
As soon as you will be running the Andromeda desktop client, you will find the Substratum application opening up on your phone. This indicates that your script worked successfully. So, it means that Substratum is now eligible to manage themes without root. Neither does it require to be tethered on your PC any further.
Open up the Andromeda application once again, to verify that you are connected; you shall see a "Green" to resemble the connection status.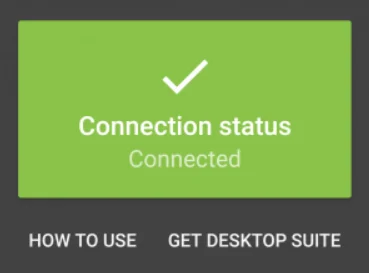 Finally, Andromeda is all set and running successfully on your device. Well, every time you reboot your phone, the service gets killed. Therefore, if you change any theme in the future, you need to plug in your device and run the Desktop client all over again. However, any custom theme that you set up will not be re-enabled on your device on rebooting it!
Part 2 – How to Install Substratum Custom Themes
At first, you ought to find any custom theme for your phone. After that, you need to look for "Substratum" from the Google Play Store. Consequently, you would need to keep a note that themes you are picking out must have support for Substratum or "OMS" since they would work appropriately for your device without any trouble while the themes that mention "RRO" or "legacy" won't work!
Here is how you can install Swift Black for Substratum. You may choose any other theme of your choice as well for you are not way bound to opt for the one I am picking. Here, I chose this for demonstrating you about the methodology, but you can go for any other too!
How can you install Rootless Substratum on Android Oreo
Download it into your phone from the Google Play Store.
Open up the Substratum application.
Select the "Swift Black" in the list.
You may install the theme in either of the ways by tapping on the toggle bar near the top "select to toggle all overlays". This will go through every overlay in the list, you may pick each overlay one-by-one as well, whichever way you want!
** Do not select the "System UI QS Tile Icons" or "System UI Status Bar Icons" overlay in the list, that's what the theme recommends until the issue is fixed. Besides, before you install a theme, make sure that you read the Play Store description of it well, along with the instructions specifying that particular theme.
Also, there are several customisable options available for any theme, you can expand the drop-down menu and go through them for having an even better experience. For example, there are 3 dropdown menus for the accent, primary, and background colors underneath the "Android System".
As you pick the app that you want to theme, go to the bottom right corner of the screen and select the paint roller floating button.
Now, tap on "Build & Enable" where you will be able to distinguish between the compiled themes and the ones that are installed. Wait for a few minutes till the process completes without any error.
Just as the theme is compiled, it would get installed and applied immediately. We hope you will enjoy it!
Part 3 – How would you Uninstall Themes?
In case you do not prefer having that theme anymore, or you want to disable it by any chance and try out something else, you have options to do so!
Simply go back to the main Substratum page and from there, you need to open "Recovery" from the sidebar menu.
Select on "Restore theme."
Now, select on either "Disable all enabled overlays" or "Uninstall all installed overlays."
Just as you will choose the disable option, it will leave all the compiled and installed themes. Thus, they won't be applied on your device any further. However, if you choose the uninstall option, it shall completely remove the themes from your device. You may choose any of them, based on your requirement.
Part 4 – What would I do with Substratum?
Hope you already know the steps to set up the Andromeda service in your device and install a theme; here are a few steps to guide you along the way.
On an ending note
Going through the end, the most amazing thing about Substratum is that it is not confined to just a single theme. Besides, there is a prospect of enabling one or all the overlays that are there in the theme pack. You may even choose to mix and match these Substratum themes from the Play Store. You shall get several advanced options too in the Substratum application such as Float UI and options to set theme priorities.
Some themes are designed for newbies while there are a handful of others, meant for hardcore themes who are looking to have total control over the outlook of their devices. Thus, it is absolutely in your hand how you would prefer to theme your phone!