Instagram has seen some significant growth in the last few years. With over a billion users in 2021, this social media platform like Instagram, youtube, TikTok has become the top choice for 80% of businesses. What is even more surprising is that 81% of Instagram users use this platform to look for different products and services.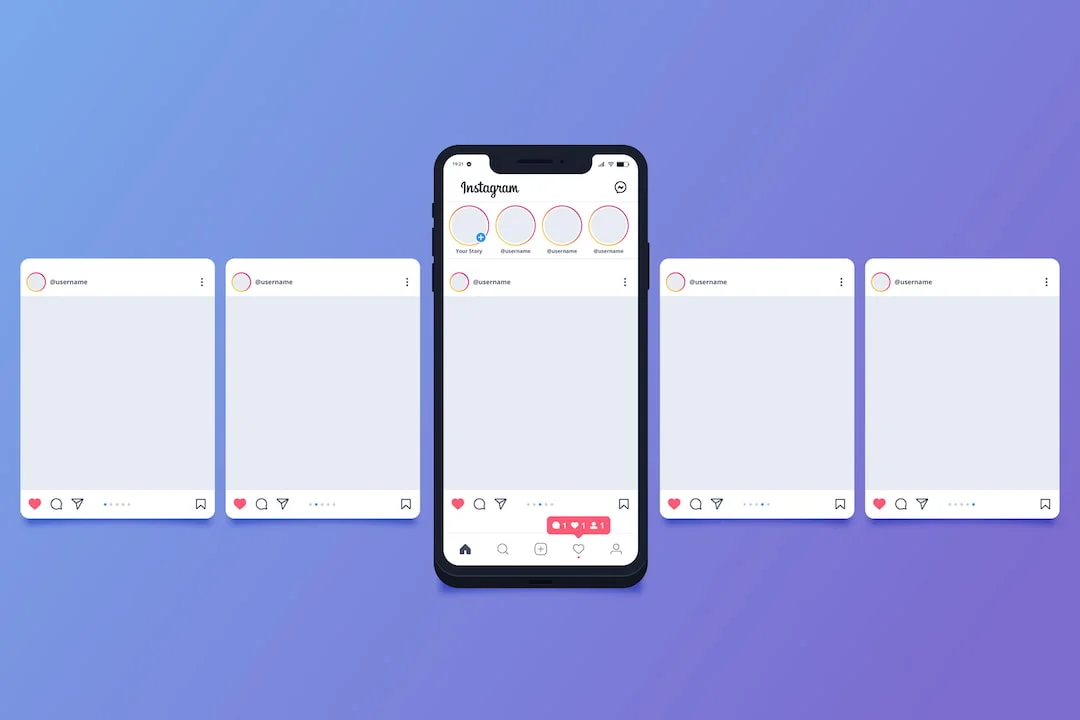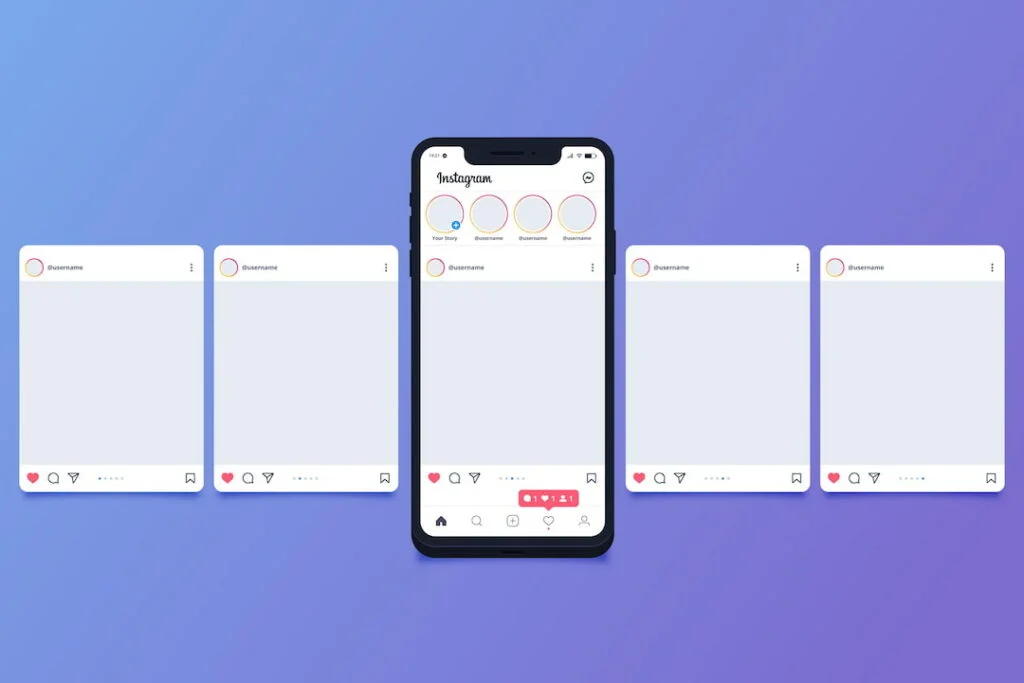 These statistics, therefore, show that brands have a lot of potential for growth and become popular online if they strategize correctly. So, as a brand, if you are looking for a breakthrough, the tips below will help you achieve it:
1. Use a business account
As a brand, you want to be taken seriously, and the first step to do it is by using the 'Business Account' feature on Instagram. This gives you access to special features that a personal account fails to offer, like access to your analytics, engagement metrics, post-performance, and audience insights. You can also:
Add a contact switch
Option to add links in your Instagram stories
Ability to advertise and promote posts
These insights are crucial as they give a better understanding of what content works for your brand and what does not.
2. Know your audience
Knowing your audience is important to market your brand successfully. So, researching the target audience, noticing the demands in that particular section of your audience, and aligning the brand's goals to that of the target audience will prove extremely functional.
For instance, 71% of the billion users on Instagram fall under the age group of 35. So, as a brand, if you plan to target the 18 to 30 age group, you can easily optimize the return with the right strategy.
3. Make a content calendar
It is essential to stay active on Instagram, but it is also important not to spam your followers. Therefore, make a content calendar. Once you've determined how frequently you want to produce content, you may organize and prepare ahead of time to see what you'll publish and when. After all, having a flow in your content is beneficial.
This way, you can also filter out ideas that may feel irrelevant according to the posts made the previous day. Also, keep note of the time that you want to post. The best time to post on Instagram varies with the industry, so keep track of the optimal timings for your brand.
4. Decide the goal
Another essential tip to achieve a breakthrough in the Instagram market is through establishing clear and precise goals. Having a vision that addresses what the brand is hoping to achieve will strengthen your presence on Instagram. Therefore, you should define your brand's voice, make a clear impression of your target audience, and use creativity for marketing the brand.
Nike, for example, is one of the most followed brands on Instagram. Nike's goal is to inspire its audience, and with its motto of "Just do It," the brand has established a clear vision in the Instagram market. The posts and captions on Nike's Instagram page focus completely on enriching the audience and inspiring them to take action.
5. Post quality content
Instagram is a platform based entirely on visuals. Therefore, the photos and videos posted on your brand page have to be of good quality. You don't necessarily require a professional photographer to click pictures and make videos. Instagram provides filters that could enhance the quality of your pictures. With the increasing popularity of reels, using a professional Instagram video editor can help you create perfect videos. 
You must keep in mind the content you share as a brand has to be compelling and have a purpose. The content should completely relate to your brand, or else you could misguide your audience. For example, posting behind-the-scenes pictures and videos, instructional posts, reels, video memes, etc., are different ideas that could help boost your brand profile.
Hashtags are excellent and one of the easiest ways to reach a wider audience on Instagram. Moreover, hashtags help categorize posts, increase engagement with the audience, gain new followers, and strengthen your brand's image.
Hashtags also help reach your target audience faster, and this also goes the other way around; when a user wants to find posts related to your brand on Instagram, they can simply type in the hashtag and find every related post. So, you must keep in mind that an average post on Instagram has at least ten hashtags. Moreover, you can assess your industry's trending hashtags or even look at your competitors and align the hashtags accordingly.
8. Build anticipation
A very underrated tip on Instagram that actually boosts brand engagement is by building anticipation. For example, posting teasers is an excellent way to create a buzz for your new product or service. Dropping hints about potential products will increase not only excitement but also engagement. Having a casual, laid-back, and not very pushy approach will prove to be extremely functional.
One of Starbucks' brand strategies is teasing its audience by dropping names of seasonal drinks with aesthetic and sharp backgrounds. The brand does not push its customers to buy anything; therefore, leaving the power of autonomy to the customers themselves.
7. Engage and stay active
As a brand, your foremost priority should be to build a real connection with your people. Therefore, you must engage with users to boost engagement. You can increase engagement by replying to comments under posts, resharing audience stories, etc. Pinning comments that could spark conversations and asking questions, going live, and holding giveaways are great ways to engage with your followers and get new potential connections.
If someone is tagging your brand in stories or their post, find ways to interact with that post. Treat your followers like friends and not as buyers and customers. This slight change in approach can make a massive difference in your digital image.
Conclusion
There is no list to have a perfect marketing strategy for any brand. But what can change your game is consistency, interaction, and planning according to your potential audience and brand to reach your marketing goals.