Your mobile does not detect the headphones? Take a look at these tricks to solve the problem on your Xiaomi mobile.
Your mobile does not detect the headphones? This is one of the frequent problems that Android devices have accustomed us to, and Xiaomi is no exception.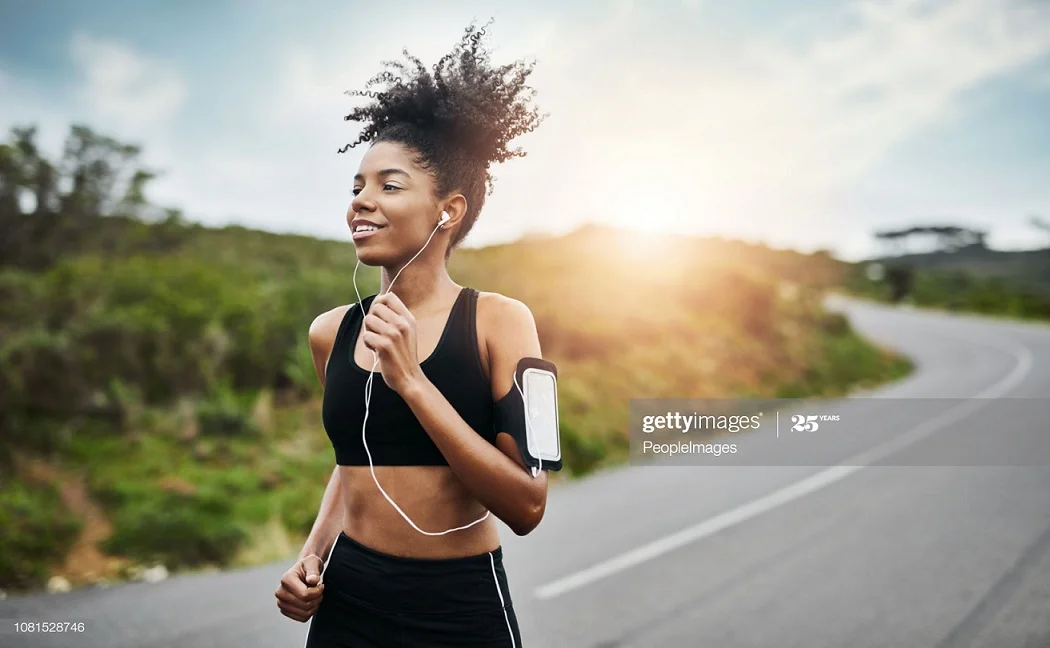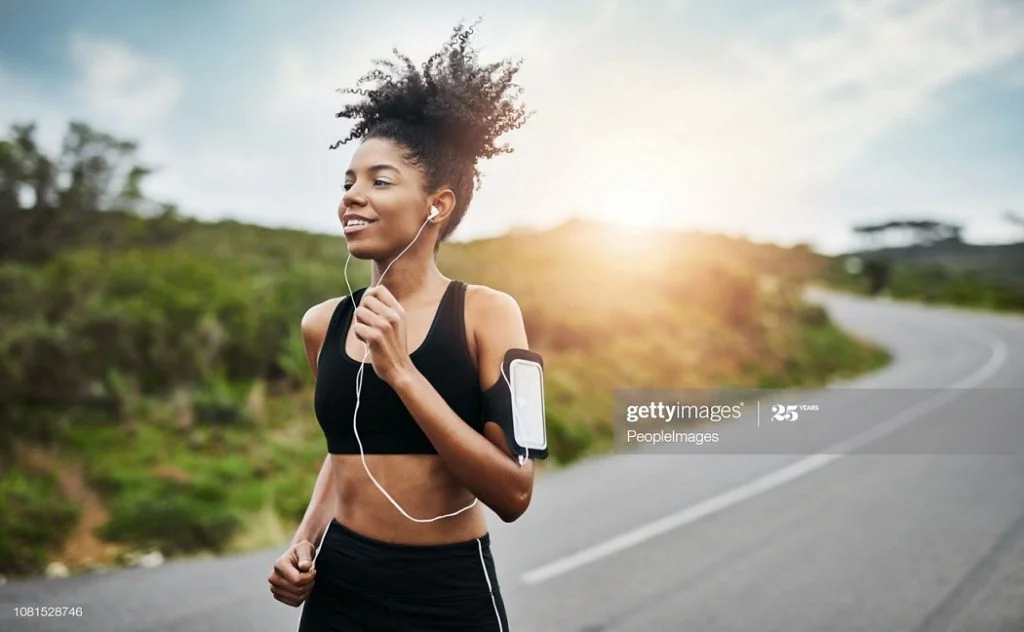 The good news is that there is a chance you can fix it with a few steps, but the bad news is that there is no magic method that works automatically on all Xiaomi models. So you will have to be patient and try some of these possible solutions so that your Xiaomi finally detects your headphones.
1. Check the Bluetooth settings and reset them
If your Xiaomi mobile does not detect your Bluetooth headphones, there may be a failure in MIUI that prevents it from working correctly. So to rule out this problem, the first option is to reset the Bluetooth settings.
This can be a tedious process if you already have multiple paired devices, as you will have to configure them again because any previous settings will be erased. And the same will happen with the configuration of WiFi and mobile networks. But if you decide to do it, go to Settings >> Connection & sharing and navigate to Reset WiFi, mobile networks, and Bluetooth >> Reset settings.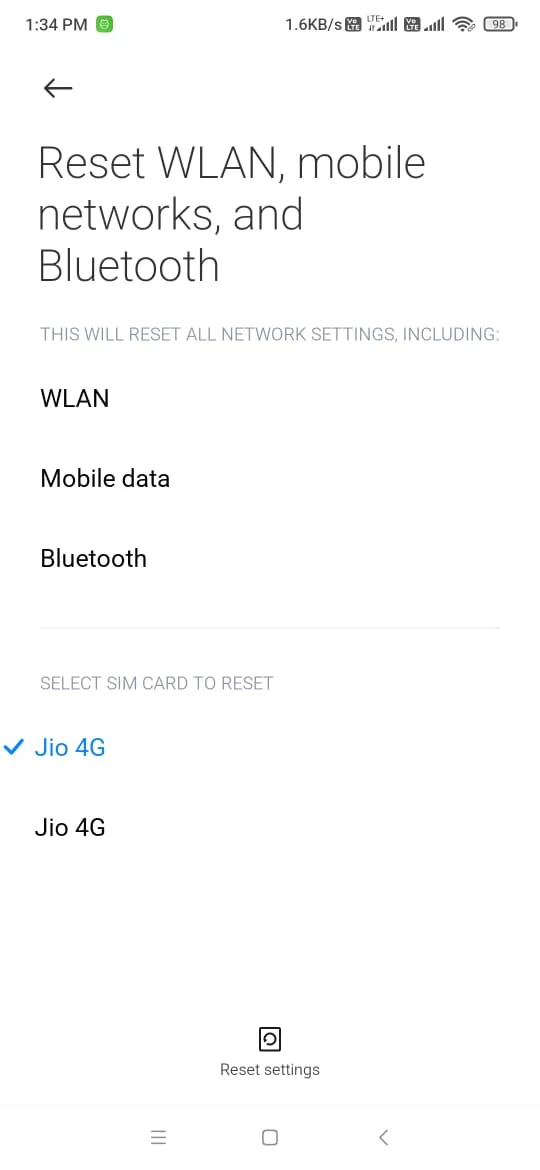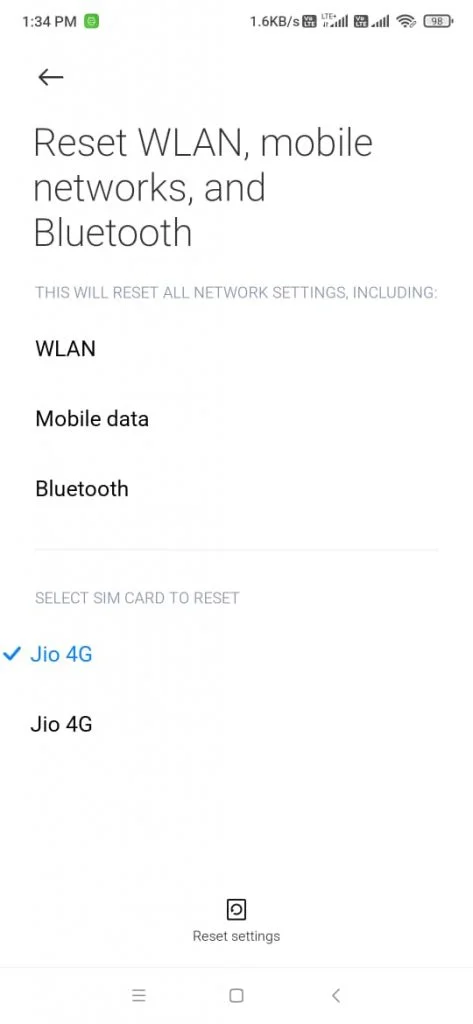 Once the process is finished, you will have the Bluetooth settings free of any configuration problems, and you can start from scratch.
2. Use a shortcut to force visibility of the headphones
Another solution for your mobile to detect your Bluetooth headphones is to reset to one of the Developer options functions. This will help the headphones to be visible to the mobile, and from there, start the pairing process.
To do this, you will first have to activate the Developer Options by tapping several times on "MIUI Version" (within Settings >> My device) until a message appears at the bottom of the screen: "Now you are a developer!".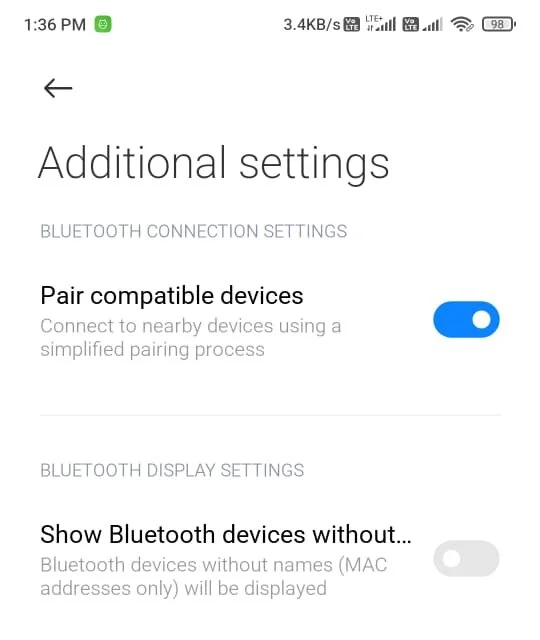 Now navigate to the Additional Settings >> Developer Options and activate the option "Show Bluetooth devices without names", as you see in the image below. Once this option is activated, restart the mobile, and the headphones should be visible now to connect them, following the instructions for the corresponding pairing mode.
3. Force audio output with this application
This is a solution that could work mainly if the classic jack connects your headphones. It consists of installing the Lesser AudioSwitch application and forcing the audio output to the headphones, even when the device does not detect it.
The interface is simple, so you will have no problems using it, without resorting to settings. As you can see in the image, it allows you to direct the audio to the speaker or headphones. Just select this last option, and you will see the headphones icon in the notification bar.
You will see that you have the option to activate this change automatically, but this does not always work. So to ensure its operation, you will have to force the audio output manually.
It is not a definitive solution since you have to depend on the application, but it can save you some time.
4. Clean the headphone jack
Another solution for those who use headphones with the classic jack is to clean the connectors. I know it seems like a solution for beginners, but it sometimes works because most people assume that the solution can be that simple.
Even when you are careful with your phone, the connectors can accumulate a lot of dust and lint that go unnoticed until this causes problems. On YouTube, there are many homemade tricks from reliable sources to clean the jack input without damaging the phone.
Make sure not to introduce any elements that leave residues and be gentle enough not to spoil any internal connection. Or you can take a tour of the technical service to carry out this step for you.
5. Reset the mobile to eliminate any system failure
If you have already tried all the methods and made sure that your mobile does not have any hardware problems, the last solution is to reset the mobile system.
It is not a step that you should take lightly, or if you do not know how to do it safely, as it reminds you that you will lose all the information you have on your mobile, and you will have to start from scratch. So check what steps you should do before performing a factory reset, for example, create a backup of the data on your device.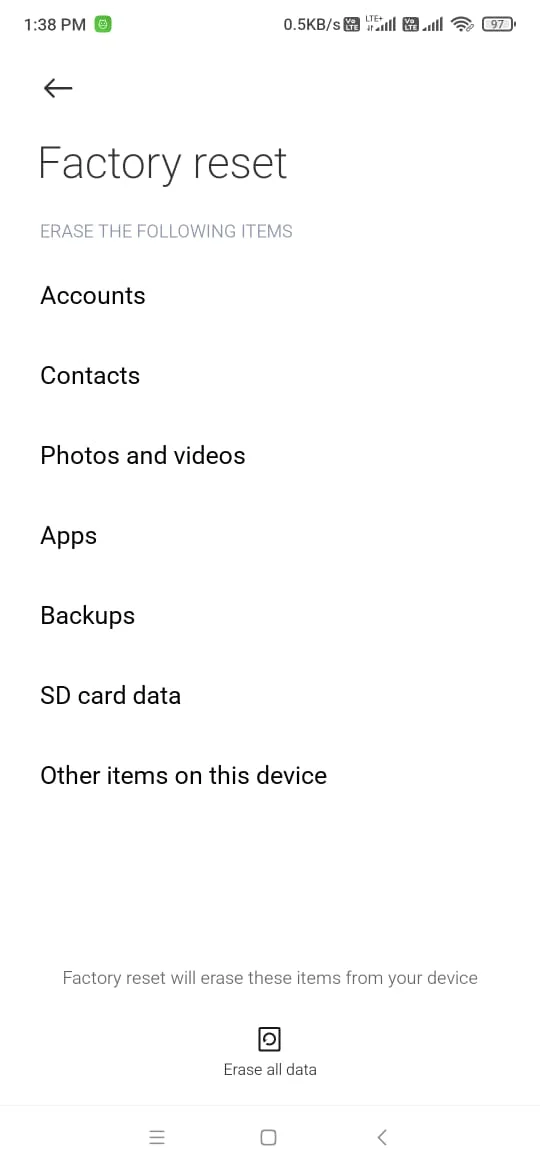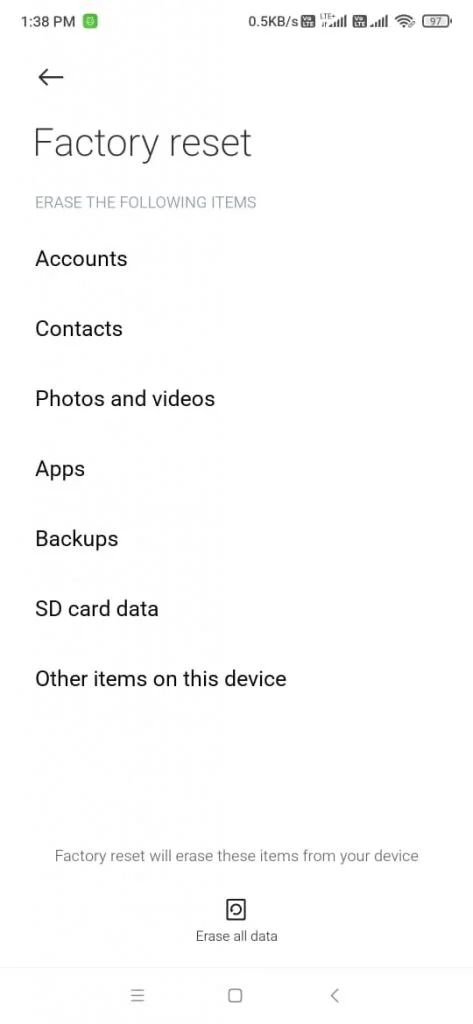 You will find all the options you need in Settings >> My device >> Backup and reset. Choose the last option in this section "Delete all data."