For those who bought OnePlus 7 Pro through T-Mobile, use this guide to unlock the bootloader. Our previous guide has already covered a detailed tutorial on unlocking the bootloader for global editions. But if you are a T-Mobile user, you will only be able to unlock it after you have paid it off entirely. Moreover, you must have used the device on the T-Mobile network at least for 40 days. Follow the guide below and unlock the bootloader on T-Mobile OnePlus 7 Pro. We also have covered a detailed guide on how to root OnePlus 7 Pro after the unlocking is over. Read ahead.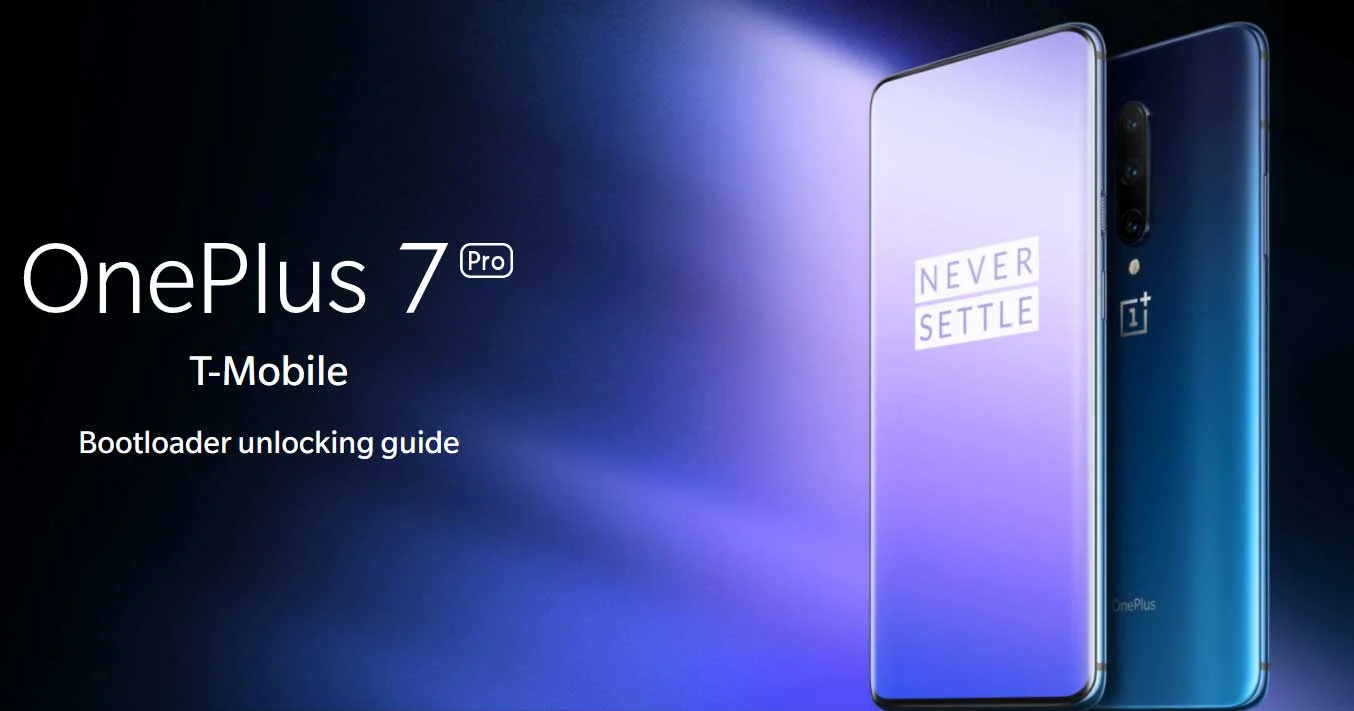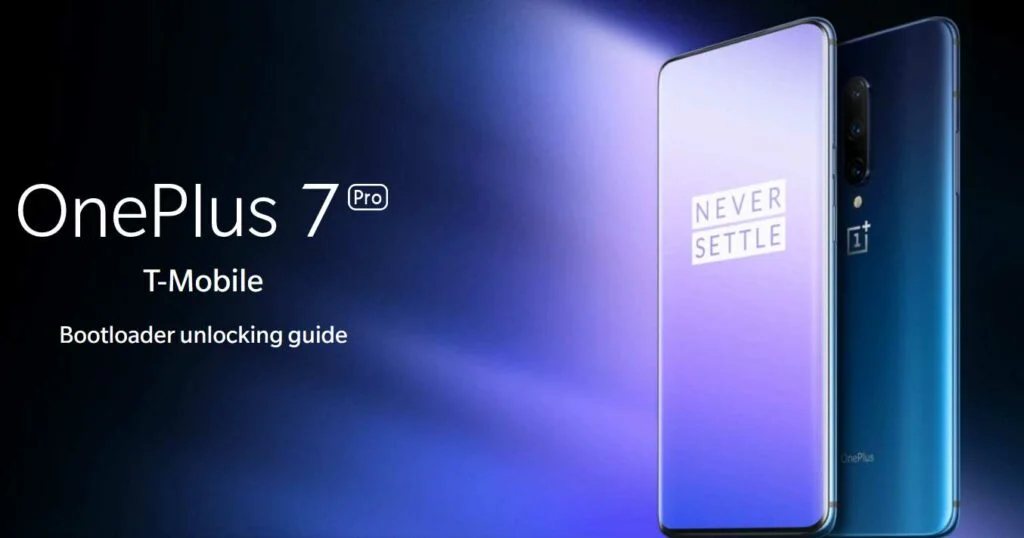 Benefits of Unlocking Bootloader on OnePlus 7 Pro
There are many benefits of Unlocking Bootloader on an Android device. Android Enthusiast or super users love to use root App from Play Store and XDA forum. So, for them, Unlocking Bootloader is the first step to experiment. Some of the main benefits of Unlocking Bootloader are:
Custom ROM: You can try out some of the cool Custom ROM out there in the community forum for your device.
Custom Recovery: You can replace your current stock recovery with Custom Recovery like TWRP. Recovery helps on flashing any kind of supported ZIP files on your device.
System modification: You can modify your Android OS in the way you want using some Xposed Modules or Magisk Modules.
Thanks to OnePlus for providing a simple mechanism to unlock the bootloader with the fastboot method. But before heading to the tutorial, please check out the pre-requisites below. Make sure to fulfill all before proceeding to the tutorial.
Backup (Warning)
Unlocking the bootloader on OnePlus 7 Pro will erase everything from your phone. This includes SMS, photos, apps, videos, games, contacts, or anything on your internal storage. So, before proceeding to the tutorial, make sure to back up everything from your device. This backup application list might help you:
Once you are sure that you have completely backed up your data, proceed to the tutorial below to unlock bootloader on OnePlus 7 Pro T-Mobile using fastboot.
Pre-requisites
Make sure your phone has at least 80 – 85% charge. If not, please do charge it before starting the experiment.
You need to enable USB Debugging mode to connect your Android phone to computer. (Settings > About Phone > Build number > Tap it 7 times to become developer; Settings > Developer Options > USB Debugging).
Enable OEM Unlock: Settings > Developer options > Enable OEM unlock.

Install OnePlus USB driver on your computer.
How to Unlock Bootloader on T-Mobile OnePlus 7 Pro
Get your IMEI number – Open your phone's dialer app from the app drawer and enter the following number in order to get the IMEI number:

*#06#

Note the number somewhere. This number will be required while filling OnePlus's online form.
Reboot your device into bootloader mode. Use button combination (volume up + power) button to enter to the fastboot mode.
Go to C:\adb folder where the ADB/Fastboot binaries are present.
Press and hold the SHIFT key and do a right-click on an empty space inside the folder.
You should Select 'Open PowerShell window here'.

Next, connect your phone to the computer using compatible USB cable (preferably, the official one, provided by OnePlus with the phone box).
Get unlock code: In the PowerShell window, type the following command and hit enter to get the unlock code:

fastboot oem get_unlock_code

You will be getting the unlock code which will be look like this:

Get the Unlock Token: Now, using the IMEI number and the unlock code, you need to fill the online OnePlus form. This will get you the unlock token. OEM Unlock Service Webpage (Link)

This is where you need to enter the IMEI number and unlock code. Once you submit, you should receive a flashable unlock token within two weeks. Once you get it, you should flash it as shown in the example below:

fastboot flash cust-unlock <unlock_token.bin>

Expected result should be like this:


Now, you can unlock the bootloader of T-mobile OnePlus 7 Pro using the following command:

fastboot oem unlock

Expected result should be like this:

That's it! Your T-Mobile OnePlus 7 Pro should have unlocked bootloader now!
How to root OnePlus 7 Pro using Magisk systemless utility
Once you are done with the unlocking part, you can root your OnePlus 7 Pro with the Magisk root package using TWRP. For a detailed guide, you can head to our detailed tutorials from the links below:
So you are done with this tutorial! You had successfully unlocked bootloader, installed TWRP and rooted OnePlus 7 Pro T-Mobile using our guide. If you faced any problem with performing this tutorial, please let us know by dropping a comment below. Our team will reply you back as soon as possible.
Is this post helpful? Please do share it on Social Media to THANK US.