Vivo's Product Manager, Li Xiang, is never scared to share insights of the company's upcoming smartphone. Last month, Xiang posted a photo showcasing Vivo's new "waterfall screen" technology, just days after it was announced in public. And it never ends there.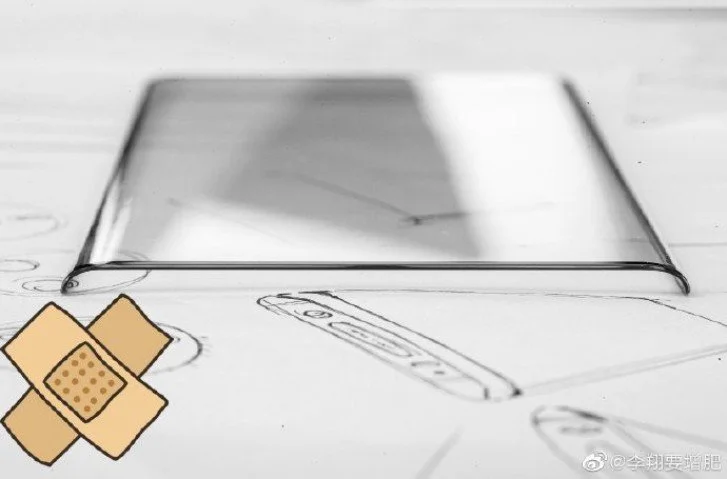 Li Xiang has spilled further details of the upcoming flagship smartphone when he posted a sketch of the device, rumored to be that of the Nex 3. The display of the phone seen on the sketch is so curved, that there isn't any physical button on both sides. This should be expected as the new display technology is inspired by waterfalls.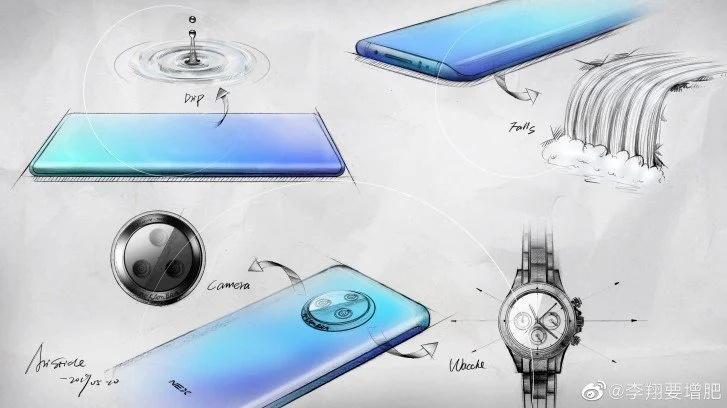 Furthermore, Xiang said that the inspiration behind the circular rear-camera design is a wristwatch, as evident on the sketches he shared. Xiang also confirmed that the handset will retain the 3.5mm headphone jack.

Today, Xiang posted again a screenshot coming from the Nex 3. The screenshot shows "5G" logo near the signal indicator, which not only confirms the 5G connectivity on the device, but also confirms the processor. With that said, the vivo Nex 3 might be one of the first handsets to ship with Qualcomm Snapdragon 855+, an improved version of the popular flagship chipset, Snapdragon 855.
Via: GSMArena