You can download the latest version of the Google Phone app for any Android device from the link given below! The latest build is version 30 that comes with Dark theme which is patched to support in any Android smartphone. The Google Phone app V30.0.238745610 build is fully revised and stable enough for daily usages. Thanks to the developer behind it to bring this patch on the XDA forum; all credit goes to him.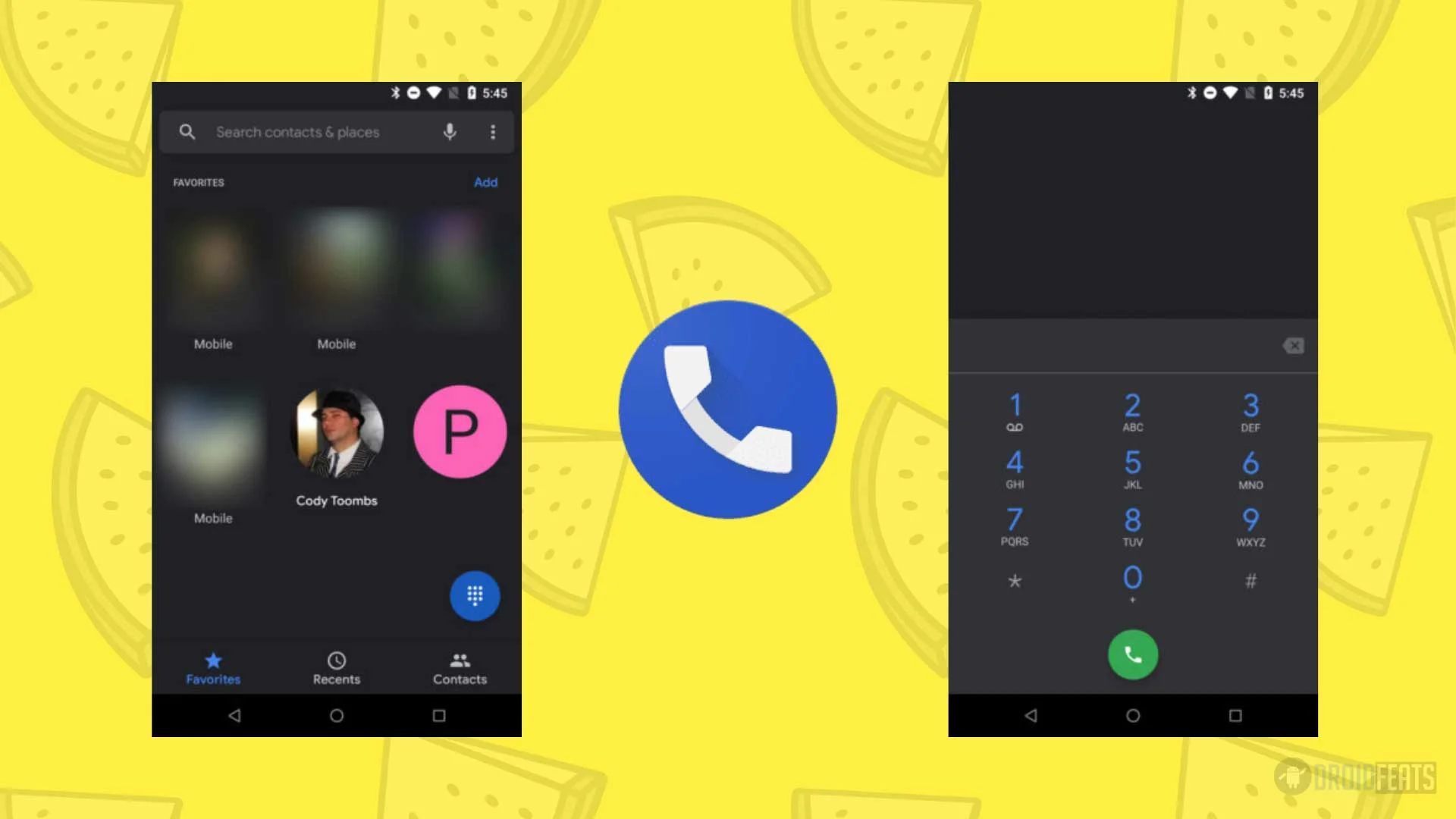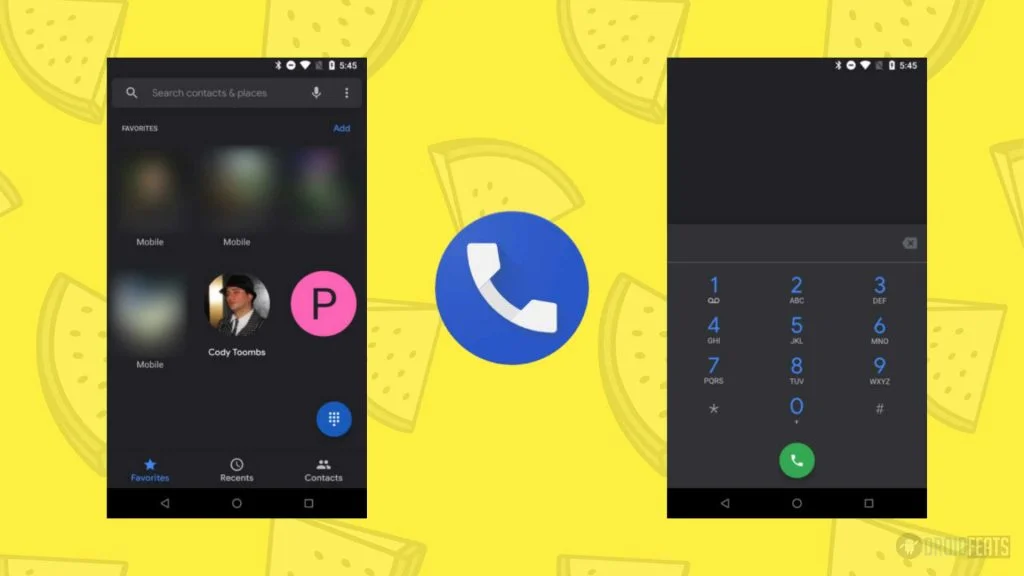 The Google Phone app contains a surprising number of features which you may not find in other Phone apps. This app is specially built for the Pixel devices, but the ported app lets you enjoy the Pixel Phone features on any Android smartphone.
The new dark mode looks fantastic on the AMOLED screen. Also, if you enable battery saver mode on your phone, the Google Phone app will suggest you to enable its dark theme.
Google Phone app main features
The ported Google Phone app has all the features of Pixel Phone app including the dark theme. Some of the main features are as follows:
Spam Blocking and Business Search on any Android device
Prevent some spam calls from interrupting you
Automatically filter out calls that it detects to be spam
Caller ID and spam-call warnings
Google Phone app can migrate any blocked number to other apps like Google Duo
Search for Nearby Places
New floating button
Google Phone V30 available mods
Black theme + Dark theme (grey), enlarged photo
Enlarged photo, black theme + dark theme, dark background for anonymous contact
Enlarged photo, default theme (white) + Dark theme (grey)
Like this app? We love it too. So, move ahead and download the app from the link given below!
Download Google Phone app latest version
This latest patch may not be available in the Google Play Store. So, you can manually download the APK file and install it like a regular app. If you don't know how to install an APK manually, we have a tutorial below; read ahead after downloading the Google Phone app.
| | |
| --- | --- |
| File name | Google Phone V30.0 APK |
| Build number | 30.0.238745610 |
| Size | 10.9 MB |
| OS requirement | Android 6.0.1 Marshmallow or above |
| Status | Stable |
How to install Google Phone app on your Android?
After you download, install it like normal APK allowing Unknown Source. If you are first time installing an APK file, continue reading below for the instruction.
At first, download Google Phone APK file on your PC.
Now, connect the phone to the PC by using a USB cable.
Next, you need to enable MTP/Transfer Files mode on your Android device.
Then transfer the downloaded APK file to the storage of your phone.
Now, disconnect the phone.
Then, open the file manager app on your phone.
Now, you need to navigate to the location where you transferred the APK.
Next, tap on the "<Google Camera 30.0.238745610 .apk>" file.
If you are installing an APK for the first time, you will be notified to allow Unknown Source setting.
Once you enable it, you should be able to install the app.
Now, you must follow the on-screen instructions and install Google Phone app.
How to ACTIVATE Dark Theme on Google Phone app?
In order to activate Dark Theme on Google Phone, your device requires root permission because this app needs system modification in the dialer_phenotype_flags.xml file.
If your device is not rooted, you may follow any one of the following guides to root your Android:
Confused about which tool to choose? Check out:
Once you are sure that your device got root access, find the following setting named as follows:
G__enable_dark_mode_setting
Change it to true!
After that, follow the steps given below:
Open the Phone app.
Go to the Settings screen > Display options.
Toggle the Dark theme option ON.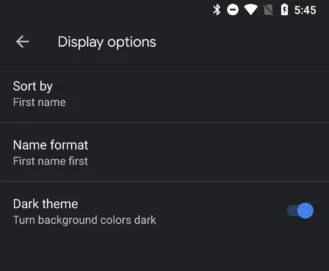 That's it! You are done!
Now, enjoy the Google Phone app on your device and let us know how it works on your phone by commenting below!
Like this post? Please do SHARE it on Social Media to THANK us.