From this post, you will be able to install BERYLLIUM Havoc OS 3.x on Poco F1. It is based on Android 10, probably one of the best custom ROM for Poco F1 till date. The ROM comes with tons of enhancement and a couple of tweaks that make it more powerful than the stock OS of Poco F1. Follow the tutorial below in order to install Android 10 BERYLLIUM Havoc OS 3.x on Poco F1.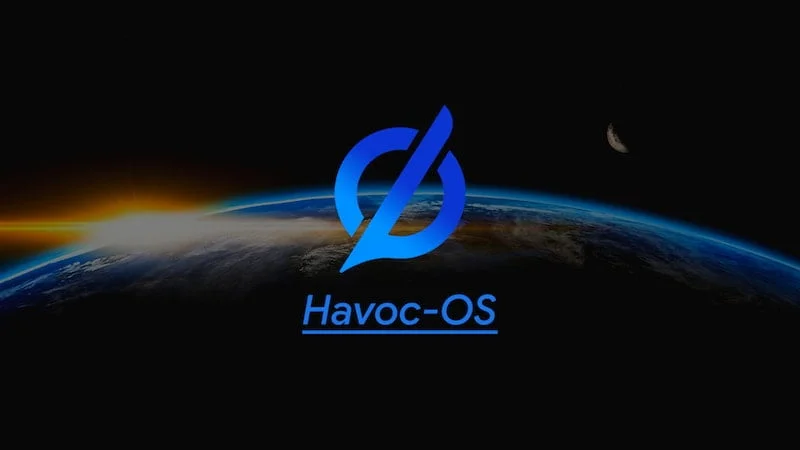 Since this is a custom ROM, not an official firmware by Xiaomi, you would require to have a bootloader unlocked device and a custom recovery like TWRP. If you do not have that, don't worry, we also had covered those topics (links are given below).
Havoc-OS 3.x is based on AOSP (Android Open Source Project), which is entirely inspired by Google's Pixel OS. Moreover, it has been refined with Material Design 2 UI, thanks to the developer. Following are some of the key features that you can access once you install BERYLLIUM Havoc OS 3.x on Poco F1:
FEATURES
Font Customisation
Dark Theme Support for AOSP apps
Notification LED Settings
Pixel Lockscreen weather
Signature Spoofing
Micro-G support
Lockscreen charging animation
Status Bar:
Clock & Date Settings
Custom Logo
Brightness Control Gesture
Double Tap to Sleep
Network Traffic Indicator Settings
Carrier Label Settings
Battery Icon Style/Percentage Settings
Status Bar Icons Toggle
HD/VoLTE Icon Toggle
4G/LTE Icon Toggle
Data Disable Icon Toggle
Roaming Indicator Toggle
Small Mobile Type Icon Toggle
Bluetooth Battery Status Toggle
Quick Settings:
Quick Pulldown
Smart Pulldown
Battery Estimates Toggle
Background Opacity
Background Blur Configuration
Header Image Configuration
QS Customisations
Rows/Column
Tile Title
Vibrate on Touch
Brightness Slider Customization
Brightness Slider On Bottom/Top/Hidden
Auto Brightness Icon
Brightness Control Buttons
QS Footer Customization
Settings Icon
Running Services Icon
Edit Icon
User Switcher Icon
Ambient Display:
Show/Hide Battery Level
Ambient Options
Always On
Always On When Charging
Wakeup On New Notifications
Wakeup on New Music (Music Ticker)
Sensor Based Screen Wakeup (Tilt/Hand Wave/Pocket)
Double Tap for Ambient Display
Ambient/Always On Display Brightness Configuration
Screen:
Corners Customisation
Rounded Corner Radius
Corner Content Padding
Legacy App Scaling
Force Higher Aspect Ratio for Selected Apps
Buttons:
Navigation
Nav Bar Toggle
System Navigation Type
Arrows Keys
Volume Buttons
Swap Keys
Volume Steps
Long Press to Seek Tracks
Keyboard Cursor Control
Volume Rocker Wakeup
Volume keys Answer Call
Power Button
Power Menu Customization
Lockscreen Options
Visibility on the Lock screen
Reboot
Advanced Reboot
Screenshot Option
Screenrecord
Screen-Off Torch
Double Tap Power Button
Long Press Power Button
Back Gesture
Arrow Animation toggle
Long Swipe Type (Swipe and Hold/Swipe Edge to Edge)
Long Swipe Timeout
Long Left/Right Swipe Action
Haptic Feedback toggle
Gestures:
Jump To Camera
System Navigation Settings
Prevent Ringing Gesture
Swipe To Screenshot
Touchscreen Gestures
Lockscreen:
Double Tap to Sleep
Media Cover Art
Media Cover Art Blur Level
Music Visualiser
Unlocking
Pocket Detection
Fingerprint
Screen Off FOD
Show Icon
Recognizing Animation
FP Authentication Vibration
FP error Vibration
Elements Customisation
Status Bar
Quick Settings
Lock Icon
Charging Info
Notifications:
Flashlight
Blink for incoming call
Blink for Call Waiting
Screen
Edge Lighting Customisation
Status Bar
Heads Up
System
FC Notifications
Misc
Kill App Button
Noisy Notifications
Animations:
Animation Duration
System Animation customization
QS Tile Animation Customisation
Battery Saving:
Smart Pixels
Suspend Actions
Miscellaneous:
Gaming Mode
Wake Up on Charge
Charging Animation
Screenshot Type (Full/Partial)
Adaptive Playback
Playback Timeout (30sec/1min/2min/5min/10min)
Other Features:
Vibration & Haptics Customization
LiveDisplay
Notch Hide Settings
Seperate ringtone for SIM1&2
Screen Refresh Rate (For Supported Devices)
ALways On Display
Smart Charging
Theming
Styles and Wallpapers
Dark Theme
Accent Colour
Icon Shape
QS Tile Shortcuts:
Heads Up tile
Caffeine tile
CPU info tile
Smart pixel tile
Live Caption
Screenrecord tile
Gaming Mode tile
Screenshot tile
LTE tile
Music Tile
LiveDisplay
Switch Data Card Tile
Reboot Tile
Reading Mode
Gaming Mode
Compass
Sound Search
Compass Tile
Like these features? We love them too, and we know you are eagerly waiting to get them on your phone. So, please proceed reading further and perform the tutorial with ease. We have included some important information regarding safety and backup tips. Make sure not skipping a single line to read so that you do not miss any important point.
1. About the phone: Xiaomi Poco F1
Having managed to make a decent noise in the media space, the smartphone of the new Xiaomi brand offers all the power of the flagship Snapdragon 845 processor and is cheaper than competitors. But miracles do not happen, so in the case of the Pocophone F1, it was not without compromises and "dust in the eyes".
Performance isn't usually the strongest point in mid-range devices, but the Pocophone F1 isn't. Closer acquaintance reveals several compromises: materials, display, cameras. Also, the smartphone does not have NFC, and many will not like it.
The camera of Pocophone F1 is represented by two lenses – a resolution of 12 and 5 megapixels and a 20-megapixel front camera. In good lighting and outdoor daytime conditions, the main camera behaves quite decently, reproduces colours and does not overexpose frames. It is much more challenging to achieve success in the indoors and in the twilight. There is a lot of noise, and the lack of optical stabilization affects. By the way, during testing, the Pocophone F1 received two updates. They improved image processing and navigation buttons from AOSP were also included in the system. Try Google Camera on Poco F1 here for a better performance!
The device comes with MIUI 9.6 based on Android 8.1 with a redesigned UI specially designed for Pocophone line-up. Its launcher is similar to Google's stock OS but retains the MIUI legacy.
But the device is relatively older now! So, users can try out BERYLLIUM Havoc OS 3.x which is based on Android 10; a custom ROM with strong stability! Read ahead!
2. Pre-requisites
Install ADB binaries on your computer.
Make sure your phone has at least 80 – 85% charge. If not, please do charge it before starting the experiment.
This tutorial will WIPE OUT all your DATA. Make sure to create a Backup of everything before starting the tutorial.
You must unlock the bootloader of your phone.
Make sure your device has TWRP Custom Recovery installed from before. Otherwise, this tutorial will not work!
You need to perform a Dalvik Cache wipe in recovery mode before installing the ROM.
You need to enable USB Debugging mode to connect your Android phone to computer. (Settings > About Phone > Build number > Tap it 7 times to become developer; Settings > Developer Options > USB Debugging).
3. Download BERYLLIUM Havoc OS for Poco F1
Download the BERYLLIUM Havoc OS based on Android 10 for Poco F1 from the link given below. Make sure to pick the latest version for better stability and performance. You can either choose the GApps version or the non-GApps version based on your requirement. Moreover, you can externally download the latest GApps package and install it separately using TWRP recovery!
4. Gapps (Google apps) for Android 10
BERYLLIUM Havoc OS is a clean operating system having ZERO bloatware. There are no inbuilt Google applications (in the non-GApps version), not even the Play Store. If you want to utilize Google services on your phone running BERYLLIUM Havoc OS, you need to flash Gapps additionally. We have the full package of Gapps for Android 10. Based on your device architecture, please download Gapps for Android 10 from the link below:
5. Android USB Driver (optional in custom ROM)
Make sure you have correctly installed Android USB Driver for Poco F1 on your computer. If not, please download from any official source and install it correctly. Otherwise, your computer will not detect your device.
6. Backup your Android device
Before starting the tutorial, we suggest you to backup your essential documents from the device and make a copy of it to your computer. On performing our experiment, your device will get wiped, and you will lose everything from the phone. We don't want that. In that case, we have a list of applications that may help you in creating backup within the phone. Later on, you can copy the files to the computer for a safe side.
Once you are sure that you are done with the backup stuff, please proceed to the tutorial below on how to install BERYLLIUM Havoc OS on Poco F1.
7. Unlock the bootloader on Poco F1
(Skip this step if you had done this earlier!)
As Poco F1 comes with a locked bootloader, you must unlock it first before flashing a custom ROM. Unlocking Poco F1 is so easy as you just need to play with some simple command using the command prompt. How? Check out from the link below:
How to Unlock Bootloader on Poco F1 (easy methods)
Successfully unlocked the phone? So, the next step is to flash the custom ROM; read ahead!
WARNING
All the custom ROMs, Official Firmware, How-to guides, tutorials, roots, hacks, and tricks mentioned on our site belong to the respective developers. We are not responsible if anything goes wrong with your device. Perform it at your own risk.
8. HOW-TO: Install BERYLLIUM Havoc OS on Poco F1
We have mentioned full step-by-step instructions on How to Install BERYLLIUM Havoc OS Android 10 Custom ROM on Poco F1. If you are entirely new to rooting, flashing a Custom ROM or an Official Firmware, please read the entire tutorial once before actually performing it on your device.
Download BERYLLIUM Havoc OS 3.x for Poco F1 on your computer (from the above given download sections).
Now, connect the device to your PC using USB Cable.
Copy and paste the downloaded zip file to the internal storage of your phone.
Switch Off your phone and disconnect the cable.
Press and Hold Volume Down + Power Button together to enter into the recovery mode!
Once you are in the TWRP recovery mode, perform a full data wipe by tapping on "WIPE" Button. Also, perform a factory reset by swiping on the "Swipe to Factory Reset" option at the bottom.
Go back to main menu (TWRP Home) and tap on "Install" button. From the list, choose the zip file that you have copied in Step #3.

Confirm the installation by swiping the "Swipe to Confirm Flash" option on the next screen.
Now, tap on the "Wipe cache/Dalvik" button to clean the ROM and stay away from any boot loop issues.
Hit on "Reboot System" button!
Wait a while, and your phone will not take more than 10 minutes to boot for the first time.
Hurray! Your Xiaomi Poco F1 should have got BERYLLIUM Havoc OS 3.x based on Android 10 installed by now. Go to Settings > About phone to verify.
9. Recommended: My suggestion for you!
After installing the ROM, do install a Google Camera port to get some dope experience in the camera module on Poco F1. Check out this post:
So, you are done with the complete tutorial. We hope you now have a piece of explicit knowledge about how to unlock the bootloader, install TWRP recovery, and flash BERYLLIUM Havoc OS 3.x on your Poco F1. If you have any further queries, kindly leave them down in the comment box. Also, if you found this post helpful, do not forget to share it on Social Media to thank us.