During the ChinaJoy 2019 at the Shanghai New International Expo Center in Shanghai China, OPPO has revealed new features for its homegrown ColorOS. The company, for the first time, demoed Game Color Plus, and dual WiFi feature which aims to improve gaming on its range of smartphones.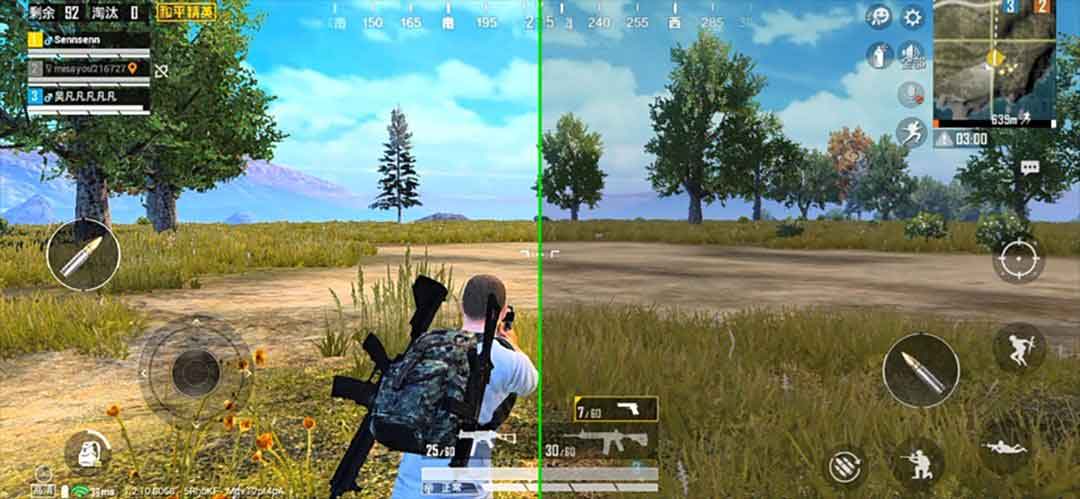 The Game Color Plus technology uses an augmented imaging technology co-developed in partnership with Qualcomm. According OPPO, the two companies collaborated in UI design, parameter adjustment, bug fixes, performance and power tests, to help create the technology.
The feature is a combination of adaptive image enhancement (AIE), compressed noise reduction (CNR), edge pseudo pixel removal (EAR) and quantization brand removal (QBR). The technology, as the name suggests, aims to improve the quality of gaming visuals by boosting details, color saturation, and contrast of gaming scenes such as in PUBG. The new feature is also capable of handling high-quality scenes at lower battery consumption. This is aside from the already existing Game Space and Game Boost on ColorOS handsets.
Furthermore, the new dual WiFi feature technology will allow future (or existing ColorOS 6 handsets) to connect to two different wireless networks simultaneously. Impressive enough, the new technology allows the two networks to send and receive data independently. This will help double the network speed, and allow the handset to seamlessly switch to a better network connection should the other network fail to give desirable speed.
According to OPPO, using the new dual WiFi feature, the phone is able to increased game speed for up to 322%, and video streaming up to 296% on a 20Mbps connection.
It is yet unclear if the features are also coming to realme handsets which currently uses ColorOS. But we should expect OPPO to roll out these new features to compatible ColorOS handsets in the near future.
Via: PhoneArena
Source: OPPO