YouTube Vanced is an advanced version of YouTube which is heavily modded to add more features that you won't find in the official app. If you are active in the Android community, you should know that this app is among the top most popular app in the developer community.
You can enable in-build ad-blocker, background playback without YouTube Premium, dark theme and much more using YouTube Vanced. This post is a hub having everything that you need to get YouTube Vanced running on your device.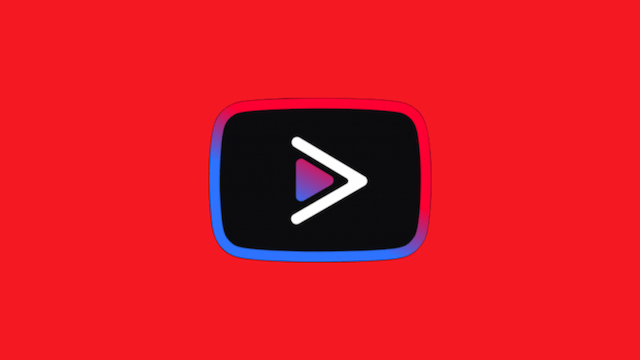 Based on the root status and device architect, we have a separate table for download links of the latest version of YouTube Vanced. Read ahead, and grab the one that you need.
Features of YouTube Vanced
Why should you opt YouTube Vanced? Along with the special features, YouTube Vanced has a significant improvement over the official YouTube app. Check out the critical features given below and decide whether you want to use the modded one or stick to the official version.
Background Playback
Background Playback is a feature of YouTube Premium, with which you can play video outside YouTube in background mode. You can minimize the YouTube app while playing video; it won't stop the music. Thankfully, YouTube Vanced offer this feature for free.
In-built ad-blocker
Of course, Google Ads are essential things for online creators, but some users don't want to see them; at least on YouTube.
YouTube Vanced has built-in controls for adblocking while playing a video on YouTube. You can find the option in settings to control the ads.
Force HDR Mode
The HDR mode is available in some high-ended Android smartphones. HDR stands for High Dynamic Range; it can improve the quality of a video with a more impressive result. If your mobile doesn't support HDR Mode, YouTube Vanced will forcefully enable it to provide you with the best video quality.
Override Max Resolution
YouTube may disable some high video resolution on your device. Thanks to Override Max Resolution features of YouTube Vanced; you can remove this limitation and watch videos in maximum resolution or whatever available.
Pinch to Zoom for all Devices
Pinch to Zoom feature is available on some high ended devices like Samsung Galaxy S9 / S9+ which lets you zoom any video to make it fit on the screen. But YouTube Vanced made the feature available for all devices.
Secondary Themes
If you are a theme lover like me, you would definitely love this feature. Usually, the official YouTube app doesn't have any theme, but thanks to the developer; YouTube Vanced have several themes like Dark Theme, Black Theme, and a few other colors.
Casting Toggle
This feature lets you toggle Google Cast icon. You can forcefully turn it off even if you have casting devices nearby.
Picture-in-Picture Video
If your device is running on Android 8.0 or above, you can enjoy this feature. Vanced has picture-in-picture mode just like the official version.
Video Window Style
If you don't like the new video window while minimizing a video, you can turn it off. YouTube Vanced have an option to choose the new style and old style.
Repeat Videos
You can pick any video and enable repeat video. This feature will allow you to repeat the video after it's done. Music videos are an obvious choice, but it can be done on any videos; you can play it over and over repeatedly.
Preferred Resolution & Speed
You can choose a preferred resolution and playback speed to play a video on YouTube Vanced. It will automatically remember every time you play a new video.
Swipe controls for Volume & Brightness
We like MX Player because of its swiping features which lets you adjust volume and brightness by swiping on the screen. Thanks to YouTube Vanced to make it possible while playing YouTube videos.
See also: 5 coolest YouTube App features that you haven't found or aren't using!
---
Like these features? We love it too, and we know you are looking forward to getting these on your phone. Read ahead; we have download links based on the root status of your phone and architect. Make sure to download the correct one. Otherwise, it may not support your device.
Download YouTube Vanced APK for ROOTED Android device
If your device is rooted, you can download the flashable installer ZIP of YouTube Vanced and flash it via TWRP. After that, you can manually install the APK file from the links given in the table below. If your device is rooted using Magisk, you can install YouTube Vanced with the Magisk Manager app. We have a tutorial on how to install YouTube Vanced as well; read ahead.
Root Versions
HOW TO: Install YouTube Vanced Root Versions
Download the YouTube Vanced installer file on your computer.
Now, connect the device to your PC using the USB cable (preferably, the official one, provided by company with the phone box).
Copy and paste the downloaded file to the internal storage of your phone.
Based on your device architecture, download one of the YouTube Vanced APKs from the above-given table.
Copy and paste the APK file to /sdcard/Downloads.
Disable auto update in Google Play Store and uninstall all current YouTube updates.
Reboot your device to recovery mode using a particular button combination of your device.
Once you are in TWRP recovery, tap on "Install" and navigate to the YouTube Vanced installer file that you had downloaded in step #1.
Confirm the installation by swiping the "Swipe to Confirm Flash" option on the next screen.
Now, tap on the "Wipe cache/dalvik" button to clean the OS and stay away from any boot loop issues.
Hit on "Reboot System" button!
That's all. You are done!
YouTube Vanced with Magisk
If you are a Magisk user, you can easily install YouTube Vanced using the Magisk Manager app. Navigate to the download section on the left-hand side of the app and use the search button to type "YouTube Vanced."
Tap on INSTALL to start the installation and you are done!
Download YouTube Vanced APK for Non-ROOTED Android device
In case your device is not rooted, download one MicroG and one Non-Root version of YouTube Vanced APK from the table below and follow the instruction to install.
Note: Without MicroG, you can't log in to your YouTube account to view your subscribed channels or anything that required a login.
MicroG Downloads
| | | | | | |
| --- | --- | --- | --- | --- | --- |
| Title | Version | Architecture | Min API | DPI | MD5 Checksum |
| MicroG Vanced | 0.2.4-105 | All | All | All | Unknown |
| MicroG Vanced | 0.2.4-81 | All | All | All | Unknown |
Non-Root Versions
| | | |
| --- | --- | --- |
| Secondary Theme | Version | Architecture |
| Pink | 14.21.54 | armeabi-v7a/arm64-v8a/x86 |
| Dark | 14.21.54 | armeabi-v7a/arm64-v8a/x86 |
| Blue | 14.21.54 | armeabi-v7a/arm64-v8a/x86 |
| Black | 14.21.54 | armeabi-v7a/arm64-v8a/x86 |
| Blue | 14.10.53 | All |
| Pink | 14.10.53 | All |
| Dark | 14.10.53 | All |
| Black | 14.10.53 | All |
HOW TO: Install YouTube Vanced Non-Root Versions
Install the YouTube Vanced APK like a regular app. If you don't know how to install an APK file manually, check out the guide below:
At first, download YouTube Vanced APK file on your PC.
Now, connect the phone to the PC by using a USB cable.
Next, you need to enable MTP/Transfer Files mode on your Android device.
Then transfer the downloaded APK file to the storage of your phone.
Now, disconnect the phone.
Then, open the file manager app on your phone.
Now, you need to navigate to the location where you transferred the APK.
Next, tap on the "YouTube Vanced<file-name>.apk" file.
Now, you must follow the on-screen instructions and install YouTube Vanced app.
How to use YouTube Vanced on your phone?
Once the installation process is over, then open the app drawer and launch the YouTube Vanced app. As you launch the app for the first time, you see prompts to seek required permissions.
You can log in to YouTube Vanced using your existing YouTube account (Gmail) and enjoy the videos with extra features.
Like this app? Do share this post on social media to thank us.