TaiChi is another useful module that can extend the core functionality of an Android phone. It works under the Magisk Manager, having the ability to access all system-level files and functions. This module is based on VirtualXposed that can run the Xposed Framework on non-rooted Android devices.
But VirtualXposed didn't go for a long time because of its limitations. After discontinuing the VirtualXposed, the same developer had build Exposed, which is now renamed as TaiChi. It is available to download for free from the Magisk Manager app.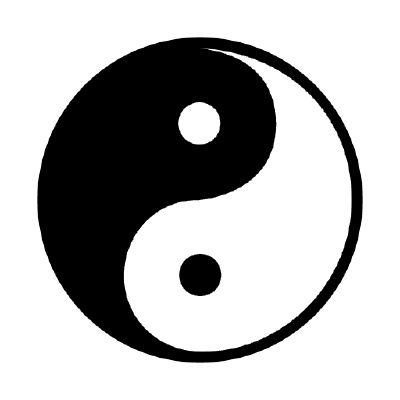 TaiChi can do everything that Xposed did and is working fine on Android 10. Most of the other framework doesn't work since Android 8.0. But TaiChi supports from Android 5.0 to Android 10.0.
The best part is that it supports both rooted and non-rooted Android devices. Even if your device's bootloader is locked, the TaiChi module will still work. You can load Xposed modules on an Android device at any stage using TaiChi.
This Xposed-style framework has two modes: Magisk mode and non-root mode. Check out the difference between both below!
Non-Root Mode vs Magisk Mode in TaiChi
Non-Root Mode: This mode is for those who don't want to unlock the bootloader and root their phone for system modification. It has limited features but still works perfectly with those Xposed modules that do not require core file alteration.
Magisk Mode: This mode is for those devices that have root access with the Magisk app. TaiChi mode will give you more powerful features where you can modify the core functionalities of your device. You can alter the system files in the way you want.
Get Magisk root: Download Magisk ZIP LATEST (All version); v20.3 available
So, Magisk mode can hook up the process, supports more Xposed modules, like Greenify, Amplify, Xposed Edge, etc. However, you must have unlocked bootloader and Magisk installed for this to work. But on the other hand, the Non-Root mode user can simply use TaiChi Magisk modules with limited features.
Features of TaiChi Framework
TaiChi has no relation with the Xposed Framework. But it has the ability to run Xposed Modules on the newer Android versions like Android 9, Android 10, and Android 11. Since the official Xposed has stopped supporting the latest Android, TaiChi has made the way as an alternative. Both the framework has a very different method of implementation but can perform a similar function.
TaiChi offers the following features:
It supports Android 9, Android 10, and Android 11.
You can run Xposed Modules on locked bootloader smartphones having no root access.
It doesn't alter the core files on Non-Rooted mode.
Separately hook the specific apps where you want to apply the Xposed modules.
TaiChi can pass SafetyNet easily as it will run in a completely intact environment.
It doesn't require a reboot system again and again.
TaiChi is not easily detectable as it doesn't modify the libart and app_process; thus, it has nearly no noticeable characteristics.
Download TaiChi Module
Either you can download the TaiChi Magisk module that you can flash to be used with Magisk, or you can download the main framework. Magisk Module is for those who have root access with Magisk. On the other hand, TaiChi's main module is for those who even didn't unlock the bootloader of the phone, i.e., having a non-rooted device.
How to: Install TaiChi Module
The main TaiChi framework for a non-rooted device is just an APK file. You can easily install that like a normal APK. On the other hand, if you don't know how to install the TaiChi Module on Magisk manager, do follow the guide from the link below:
If you run into any problem, do comment below; we will reply you back ASAP.